Dog Guard of the Year Shortlist
A dog guard is a must-have for any driver who owns a dog. Without a barrier, many dogs will leap into the cabin of the car. This not only risks damaging upholstery with mud and claw scratches but can also be very dangerous and can potentially cause an accident. Here are our top five picks from the last 12 months.
See all our Kit Awards Shortlists for 2019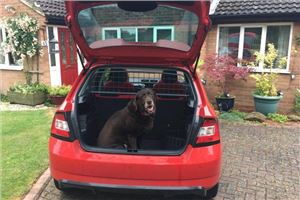 1
Travall Guard
The Travall Guard is a custom fit barrier that slots in behind the back seats of your vehicle. It's designed to be easy to install, fit perfectly and be rattle-free. We tested the Travall on our Skoda Fabia with a very energetic, 11-year-old chocolate Labrador named Hershey.
The Travall Guard is a quality product. It's lightweight, easy to install and doesn't rattle - but it's also at the top end of the price scale for dog guards. However, if you want a sturdy barrier that isn't complicated to install and will keep your dog from creating havoc in the cabin of your car, then the Travall Guard fits the bill.
Buy it now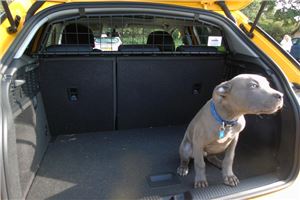 2
Guardsman Dog Guard
The Guardsman dog guard is a vehicle-specific barrier that separates the cabin of the car from the boot, which protects you and your pet while in the car. Guardsman has been running since 1964 and is also a long-term supplier of dog guards and cages to both Guide Dogs and The Dogs Trust. 
The Guardsman guard is a very good quality product and does exactly what it says it does. It's lightweight, easy to install and doesn't rattle — but it is pricey. There are various cheaper guard options, many of which are universal for all vehicles and will do the job. But you get what you pay for, which is likely to be a rattling, flimsy guard if you get something cheap.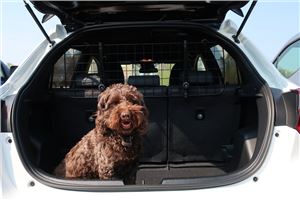 3
Sakura Headrest Dog Guard
As the name suggests, the Sakura Headrest Dog Guard hooks onto your car's headrests to prevent dogs climbing over the seats into the cabin, which can be a dangerous distraction for drivers. The guard also has side 'wings' that can be extended to block the sneakiest of four-legged friends from becoming a nuisance.
Retailing at around £30, although often discounted online, the Sakura guard is well priced. However, it is cheaper because it's a universal fit rather than car-specific. Build quality isn't amazing, and fitting has its own small annoyances, but for the most part - this dog guard is excellent value for money.
Buy it now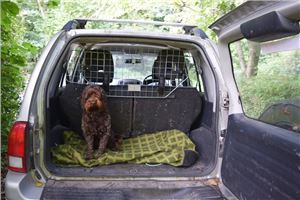 4
RAC Advanced Mesh Dog Guard
The RAC Dog Guard is a barrier that attaches to the back of the headrests of the rear seats. As the RAC Dog Guard claims to fit any car, we tested it in a range of vehicles - an old Vauxhall Corsa (hatchback), a nearly new Skoda Octavia (Estate) and a very scruffy Suzuki Grand Vitara (4x4). The dog guard was tested using our eight-year-old Cockerpoo, Roly, who is also a nervous traveller.
The RAC Dog Guard is easy to install and does indeed fit many different cars. It's ideal if needing to use in more than one car, or for occasional use. Plus it's lightweight, easy to install and doesn't take up much room if stored. There are cheaper universal guards on the market, but the RAC is more adaptable and a better fit for the three cars we tested it in. So if you want to switch a dog guard to different cars, this will do the job.
Buy it now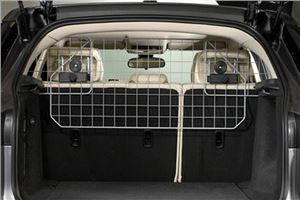 5
Halfords Mesh Dog Guard
The Halfords mesh dog guard fits most cars with headrests, making it easy and quick to fit and universal rather than car-specific like the Travall and Guardsman guards. This makes it very useful if you have more than one car that your dog frequently travels in.
The guard can also be attached to the front seats, as well as the rear seats, meaning pets can sit on the back seats or in the boot depending on your preference.