Top 10: Car seat protectors for dogs 2020
Treating your dog as you would a child is fine, except that you can't put them in a car seat and they're messier - if only just. Install one of these seat protectors however and they can sit happily in the back and talk back far less than your children.
More pet product reviews | Top 10: Boot protectors for dogs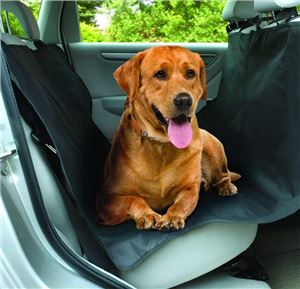 1
Aesthetex Heavy Duty Car Boot Back Seat Dog Protector
If you're unsure about using a protector like this for your car then this version by Aesthetex might be a good place to start, given that it costs less than a big bag of dog food. Like many dog-friendly protectors, it is made from Oxford cloth with a PVC coating, and it clips to the rear headrests.
Additionally, this version can be zipped to allow a rear human passenger and clipped to the front headrests to create a hammock. Lucky pooch…
Buy it now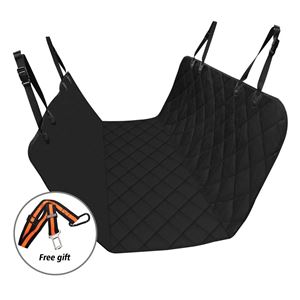 2
Focuspet Dog Car Seat Cover
The Focuspet brand has a broad range of offerings to suit car-bound animals, and their car seat cover is simple but effective as well as good value. It sticks to the familiar 600 denier Oxford cloth with a PVC backing to help keep it in place.
It also allows both a simple seat cover position or hammock-style arrangement, as well as gaps for the rear seatbelts to be used - always a sensible idea whatever size of dog.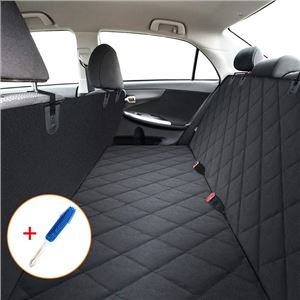 3
ZOTO Dog Seat Cover
Scoring a healthy 4.6 stars out of 5 from Amazon customer reviews, this Zoto car seat cover offers a more luxurious look and feel thanks to its generous specification.
The top layer sticks with the 600 denier Oxford cloth, but with a cotton inner and an Oxford cloth non-slip base, it is thicker than most — while the quilted design will look more in step with the typical car cabin.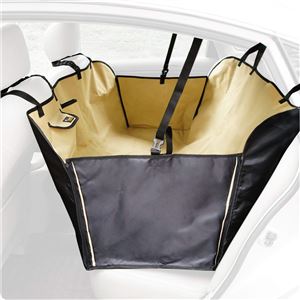 4
Ondoing Dog Car Seat Cover
If you're looking for a more secure area for your dog to travel in then this seat cover from Ondoing may be better suited to your needs. Unlike many other offerings, it is more enclosed, with two tall side panels that will protect the rear door trims from your pup and discourage them from trying to get out of the back seats.
It also comes in a choice of four colours to match your car cabin (or your dog's coat) and is finished in the favoured Oxford cloth for durability.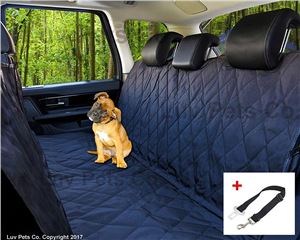 5
Luv Pets Co. X-Large Luxury Dog Seat Cover
This seat cover from Luv Pets proudly boasts of its 400+ positive Amazon reviews and with a rating of 4.8 stars out of 5 it clearly has a good deal going for it. The securing straps, stitching and the cover material itself are billed as heavy duty which suggests longevity, and velcro openings allow quick installation of seat belts to secure your dog.
It also plumps for the smart quilted design and comes with its own carry bag for easy transportation.
Buy it now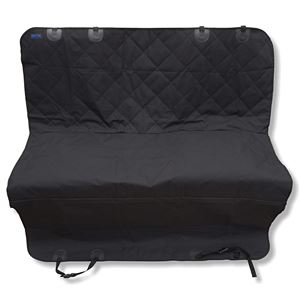 6
BlizeTec Hammock Style Pet Back Seat Protector
This seat cover from BlizeTec also goes for the hammock design, using four adjustable clips to allow a good fit in a wide variety of vehicles. Finished in water-resistant fabric backed with a non-slip PVC material it can handle the worst excesses of your dog, and even comes with a lifetime warranty to back it up.
BlizeTec also claims installation takes less than a minute, which makes it ideal if you frequently need to switch between carrying pets and people.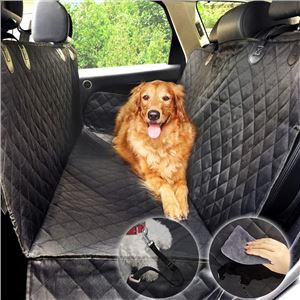 7
Relarr Car Seat Cover for Dog
This seat cover from Relarr is Amazon's recommended choice in the market and has clocked an impressive 4.8 stars out of 5 from customers to back it up. Wipe-clean Oxford cloth in a quilted pattern is backed with a non-slip surface, while there are seat anchors and adjustable straps to ensure a good fit.
It also has a pair of side flaps that cover right down to the rear sills for added protection, and you can even chuck it in the washing machine when things get really grubby.
Buy it now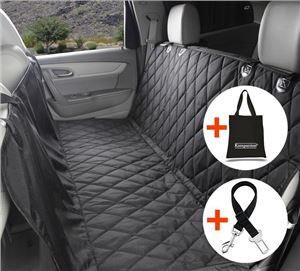 8
Kompanion Dog Seat Cover For Cars
Another seat protector that gives you the choice of a conventional setup or hammock-style protection, the Kompanion Dog Seat Cover mixes practicality and style with its attractive quilted design and durable heavy-duty polyester cloth.
A non-slip backing and seat anchors help to keep everything in place and unusually the Kompanion offering comes with a lifetime warranty for added peace of mind.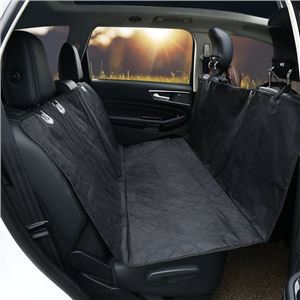 9
GHB Dog Car Seat Cover
A novel feature of this car seat cover from GHB is the ability to switch between a hammock-style arrangement and laid out completely flat with the rear seats folded, a useful option if you have a large dog or carry several at once.
Made from the faithful 600 denier Oxford cloth with a non-slip backing, it includes slots for the seat belts to feed through and three attachment points for added security.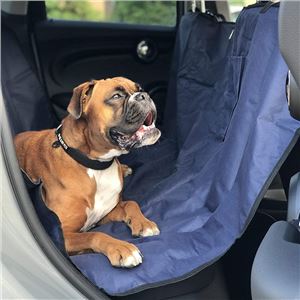 10
Me & My Pets Car Rear Seat Protector Cover
Scoring 4.5 out of 5 stars from 679 Amazon customer reviews, this cover from Me & My Pets must be doing something right. The hammock-style cover is made of blue durable, water-resistant fabric that protects your seats from mud, hair and an assortment of other mess. The protector is also fully washable.
It's a universal fit with adjustable straps and clips, and includes a sewn-in pouch for leashes and the like, too. Dimensions are 140cm x 150cm.