What's the best car cleaning kit?
I am getting a SEAT Leon FR Black Edition and I want to keep it clean at all times and in the best shape possible. From your knowledge what is the best car care pack I could buy without being silly money and not be harmful to my car?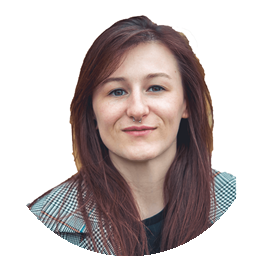 A reputable brand would be our advice - personally, we'd opt for Autoglym or Meguiar's. As for the interior, we'd advise cleaning the suede parts of the seat with a mild fabric cleaner (like Autoglym Interior Shampoo), a microfibre cloth and a soft-bristled brush. Starting with a small area of the seat, spray fabric cleaner onto a soft-bristled brush and then a spray a small amount of the seat - try not to get it too wet because the material takes longer to dry than cloth seats. Brush it until a lather is created, then before it dries, gently wipe off the dirt it's pulled up with the microfibre cloth. Avoid being too rough during the cleaning process because you risk destroying the feel of the material. Once the area is clean, use a vacuum cleaner to remove any extra liquid from the material. It sounds like a lot of work, but it will look worn quicker than leather or cloth fabric will. Doing a small amount of cleaning every now and then will keep the seats looking their best for a long time.
When it comes to the paintwork of the car, some drivers prefer polish, some prefer wax - it's a matter of preference. In short, polish removes grease, dirt etc, as well as stripping away a tiny layer of the paint's top coat (damaged or oxidised sections) - which reveals the fresh pain beneath. Car wax protects the car's paintwork, so when it's buffed in properly, the car gets a brand new protective layer making it look shiny and new for longer, and keeping water off the paintwork. The best thing to do is wash your car normally with whatever products you use, then have a look at the paintwork to see if you actually need to apply polish. If you do want to polish your car, we'd recommend a polish like Poorboys White Diamond (
amzn.to/2W4qYaA
) or Autoglym Super Resin Polish (
amzn.to/2XOvzna
), followed by Bilt Hamber Double Speed-Wax (
amzn.to/2Wvdg59
). The wax should last a while so you shouldn't need to wax it for a few weeks or even a couple of months.
Answered by
Georgia Petrie
on