Top 10: Best electric wheelchairs for cars 2019
An electric wheelchair can provide a significant boost to mobility and independence. Here are ten electric wheelchairs designed to be easy to handle even when folded.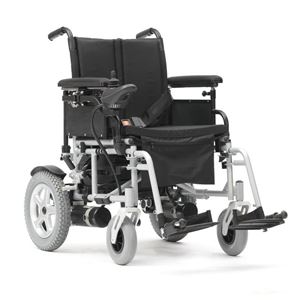 1
Livewell Easy Fold Lightweight Powerchair
An inexpensive option, which is both electrically powered and compact enough to be stored in a car, is the Livewell Powerchair. It claims a useful range of up to 15 miles on a full charge and a top speed of 4mph.
As well an adjustable backrest and armrests, the electric motor can be de-clutched and allow it to be pushed like a conventional chair.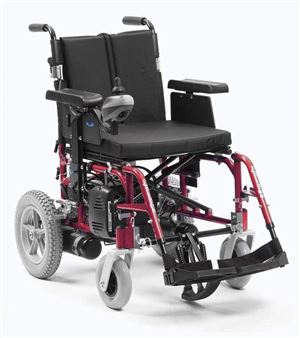 2
Drive Medical PCA18RED 18-inch Enigma Energi Powerchair
The Drive Medical Enigma Energy offers a broad range of features likely to make it suitable for all. A PG Drives controller ensures swift and accurate responses while the backrest and armrests are fully adjustable for maximum comfort.
A range of 15 miles and a top speed of 4mph is available from a full charge, while the steel frame guarantees strength - Drive Medical say it has been fully crash-tested.
Buy it now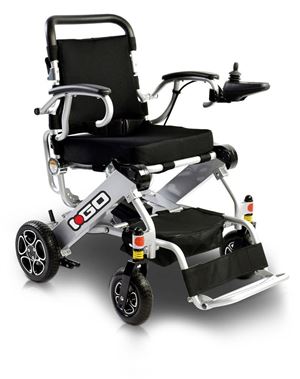 3
Pride Mobility i-Go
The i-Go achieves its aim to be lightweight thanks to an impressive showing on the scales of 23kg even with its twin batteries still in place. Neither does it sacrifice comfort or convenience as a result, with a front suspension system providing a more cushioned ride and a secure storage compartment to protect your valuables.
The i-Go is also suitable for a broad range of occupants as it can take a maximum load of 120kg despite its lightweight build.
Buy it now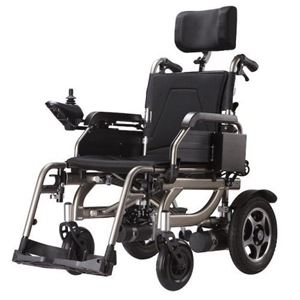 4
Wheelchair88 Foldawheel PW-777PL
Garnering positive customer reviews on Amazon, the Wheelchair88 PW-777PL is a sophisticated electric wheelchair with a full aluminium frame and lithium-ion batteries to keep the overall weight under 40kg.
Offering around 16 miles of travel on a full charge, the PW-777PL has a reclinable backrest for increased comfort and has another useful feature in a charger suitable to work with worldwide plug sockets. When folded it also slims down to 80cm x 40cm x 74cm, comfortably small enough for many cars.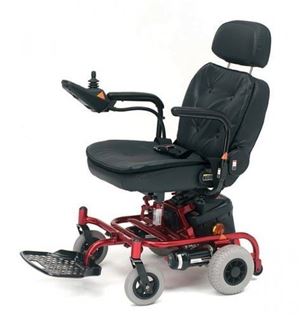 5
Shoprider Vienna Electric Wheelchair
Billed as a lightweight power chair designed to ease the burden of shorter trips and indoor operation, the Vienna has a usefully slimmed down design that helps to keep the overall weight to 49kg with batteries and seat included.
Offering 10 miles of range and a top speed of 4mph, the Vienna's seat and battery pack can be detached for easier storage whilst its manoeuvrability means it can comfortably turn within its own length.
Buy it now