Top 10: Cheapest child car seats
If money is tight, these are the cheapest car seats you can buy. The seats below cover a range of ages and sizes, from newborns up to 12-year olds. Be aware though, that because of the low price range involved, none of these seats conform to the new i-Size standards.
Don't forget to check the compatibility of your own car by using our unique Car Seat Chooser.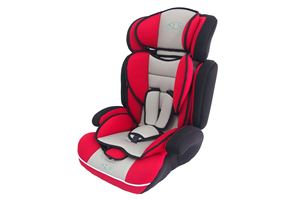 6
Bebe Style Group 1/2/3 Convertible Car Seat and Booster
Unlike many of the other seats on this list, this one offers a little more variety in that it is possible to convert it into a simple booster seat so an older child doesn't have to sit on the same seat they have been using since they were nine months old.
As you'd expect for a seat that can be used for a small child, it has large amounts of removable padding for younger occupants, while the headrest is adjustable, too. Parents of younger children will want to consider the first point at which they use this seat, though, as it is forward facing only – nine months is quite young to have a child facing forward. At 5.5kg it is quite hefty, so moving it in and out of a car regularly isn't going to be as easy as other options.
Buy it now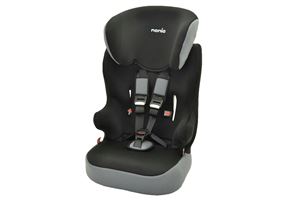 7
Nania Racer SP Groups 1/2/3
A step up in size over the Nania Trio, the Racer SP is aimed at children aged nine months and older, with enough adjustment to take them at different sizes ranging from 9kg up to 36kg.
As with some of the other simple seats, it is forward facing only, though, so it will be less supportive for younger children and parents may want to keep their little ones facing backwards until they get to 15 months old. There are no clever features that stand out – it is a basic unit that doesn't convert into a booster seat, but does have height adjustable head support and some protection at the sides.
Buy it now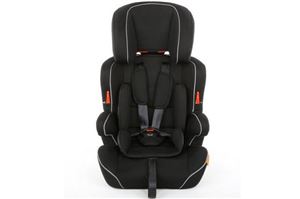 8
Halfords Essential 123
This seat is the equivalent of the supermarket own brand, as it is a Halfords product rather than one branded with a more recognisable company's logo. There isn't much to highlight that on the actual seat, though, as it is a plain black affair with some tasteful piping around the edges. It's aimed at toddlers through to 12-year olds and comes with a five-point harness and a cushioned insert for smaller kids.
It isn't expensive, but Halfords' regular sales and discounts mean you might well get it for a bit less than that even.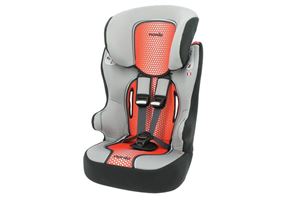 9
Nania TT Racer First Pop Group 1/2/3 High back booster seat
Despite its name, the Nania doesn't convert to a booster seat – this is another all-in-one affair that is aimed at toddlers and older children.
As with many, it comes with the basics – a five-point harness, an adjustable head support and padded sleeves on the harness to give some extra comfort on the child's shoulders.  The slightly garish pattern on the cover might not be to everyone's tastes, but it can be removed to be washed thankfully.
Buy it now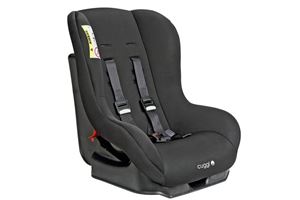 10
Cuggl Goldcrest Group 0/1/2
As a Group 0/1/2 seat, the Goldcrest can be put facing either forwards or backwards, although it is a fair bit larger than some infant only seats so it might feel a bit big when facing backwards.
It's quite a basic design, too, without any extra padding for a younger child's head, so the claim to be suitable for newborns is possibly ambitious. It is more likely to be better suited to those wanting something to carry older passengers, therefore.