Top 10: Child car seats under £250 2019
Your baby becoming a toddler can mean it's time to junk their baby car seat for something a little bigger, but there are just as many options when it comes to groups and fixings. We pick some of the best seats for under £250.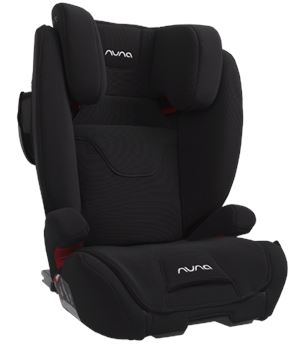 1
Nuna Aace Group 2/3 high-back booster seat
The £150 Nuna Aace has an adjustable headrest and expandable seat to keep little ones comfy and secure as they travel between the ages of three and twelve years ( (15-36kg)). The shoulder system works in unison with the headrest to ensure a snug fit and seat depth can be adjusted to accommodate growing legs.
The Aace secures into your car using Isofix anchorage points and comes with ventilation panels.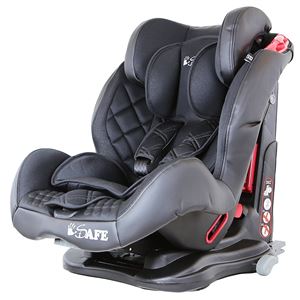 2
iSafe Isofix Duo Trio Plus
So good they named it five times, the iSafe Duo Trio Plus does a fine job of covering as many bases as possible. It spans groups 1 to 3 and can be fitted with Isofix or a three-point belt, with a top tether included in the price.
It also has a multi-position recline and headrest, removable and washable cushion inserts and a cushion designed to improve airflow. The five-point harness can also be adjusted with just one hand.
Buy it now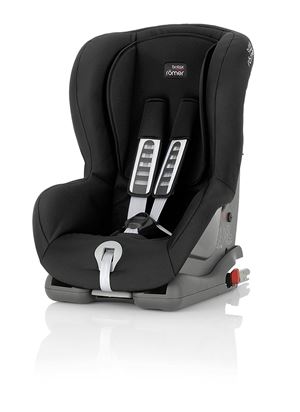 3
Britax Romer Duo Plus Group 1
Currently discounted to £130, the Britax Romer Duo Plus is a Group 1 seat suitable for children between 9kg and 18kg, and usefully also fits in your car via the standard three-point seatbelt or ideally Isofix.
Your little one will be comfortable thanks to the multi-position recline function and substantial side bolsters, while safety is promised by a five-point harness and a pivot system designed to reduce forward movement in the event of an impact.
Buy it now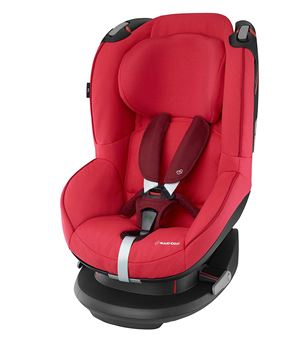 4
Maxi-Cosi Tobi Group 1
A seat with many positive Amazon reviews and also currently wearing a healthy discount, the Tobi is another strong showing from Maxi-Cosi. Available from £138 upwards depending on where you buy it from adn the colour you choose, the Tobi secures via your car's seatbelt but has a belt tensioner to ensure security.
Another smart feature is the spring-loaded harness which stays open until it is secured, and there are five reclining positions to allow comfortable rest for your child.
Buy it now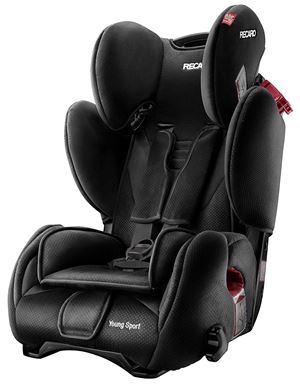 5
Recaro Young Sport Group 1/2/3
Car fans will recognise the Recaro brand as a maker of sports seats but their expertise also includes chairs for small people too. The Young Sport spans groups 1 to 3, meaning your child could been using it from 9 months right up until they turn 12.
It uses a five-point harness for group 1 children then uses the car's three-point belt for groups 2 and 3, and incorporates side-impact protection and a removable cushion to accommodate smaller children.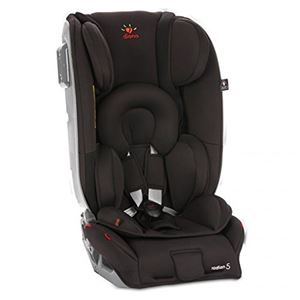 6
Diono Radian 5
Unlike most of the seats in this list the Diono Radian is designed to suit newborns as well as older children, although its maximum weight limit is 25kg. Where the Radian scores highly though is that it extends both the rear facing capability and five-point harness to 25kg, although it will depend on your car and your child if will fit.
It fits with Isofix with a top tether included, and also offers an impact-absorbing section of the harness which reduces the load force when in forward facing mode.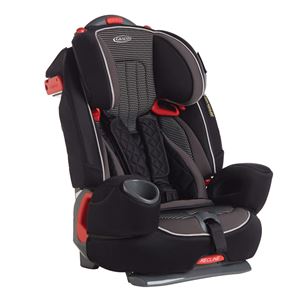 7
Graco Nautilus Elite Harnessed Booster Car Seat
Another tidy seat from Graco, with this one offering the flexibility of converting from a group 1 baby seat right up to a booster for an older child. Body support is included to ensure smaller ones are comfortable and secure, while older children can make use of the built-in cupholders and storage net.
There are three reclining positions for younger ones too, while the harness comes with a no-rethread promise so adjusting it isn't a nightmare.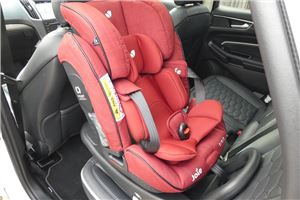 8
Joie Stages Group 0+/1/2 Car Seat
The Joie Stages Isofix is designed to be used from birth right up to around seven years old thanks to the way it converts. Being a Group 0+/1/2 seat makes it a rarity among child car seats - most only go from birth to 4 years old.
It starts off as a rearward-facing seat for little ones up to 18kg, then converts into a forward facing seat for 9kg to 25kg children and can then be used as a group 2 booster. It may be at the expensive end of car seats, but the only other seat we could find that offers similar is the Diono Radian 5. While that's cheaper, it's not i-Size compliant and doesn't have Isofix. 
Buy it now
9
Cybex Pallas 2 Fix Group 1/2/3
The Cybex Pallas 2 Fix car seat is suitable 9kg, and will last your little one until they no longer need to use a car seat. The car seat features optimised side impact protection and an adjustable impact shield used with younger children, which helps absorb any force in the event of a collision to protect your child.
There's an 11-position height adjustable headrest with three reclining positions and it comes with a three-year guarantee.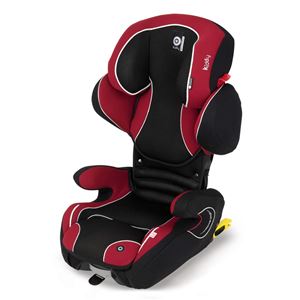 10
Kiddy Cruiserfix Pro Group 2/3
Designed to suit children between the ages of 4 and 12, the Kiddy Cruiserfix Pro has received some high praise from Amazon purchasers despite it being at the higher end of the price bracket.
It can be installed via Isofix or with the car's three-point seatbelt, and has re-designed belt guides to ensure tangle-free installation with this method.