Top 10: Child car seats under £250 2020
Your baby becoming a toddler can mean it's time to junk their baby car seat for something a little bigger, but there are just as many options when it comes to groups and fixings. We pick some of the best seats for under £250.
Don't forget to check the compatibility of your own car by using our unique Car Seat Chooser.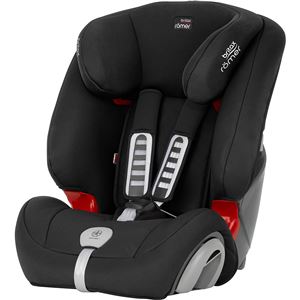 1
Britax Römer EVOLVA 1-2-3 Plus
Normally retailing at £170, this Britax Group 1/2/3 seat is something of a bargain. Suitable for 9kg to 36kg or 9 months to 12 years, it does without Isofix mounting (the more expensive version has it) - but the Plus designation means the seat width is adjustable, making it even easier to accommodate your child as they grow.
It also allows your child to switch from the integral harness to the standard seatbelt when appropriate.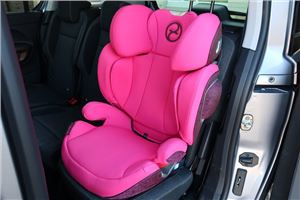 2
Cybex Solution Z-Fix
The Solution Z-Fix is one of the most expensive Group 2/3 car seats around. However, that quality does shine through, not just in the seat itself and the quality of the fabrics, but in the features. The reclining headrest is a simple but brilliant idea which makes this stand out from other car seats. That in itself would be enough to recommend the Solution Z-Fix highly, but there's also the clever height adjustment, the comfortable fabric and the side impact system.
Considering this seat will last your child nine years, it seems a worthwhile investment, especially as it feels built to last. If you want the best Group 2/3 car seat Cybex offers, this is it. And it's one that should last until your not so little one has grown up and no longer needs a car seat.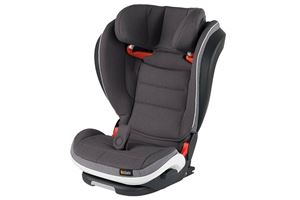 3
BeSafe iZi Flex Fix i-Size
The iZi Flex Fix is the first seat from Norwegian firm BeSafe to conform to the very latest set of safety requirements – the second phase of the i-Size laws. While the first phase concentrated on baby seats, the second set looks at seats for older kids. The changes mean increased side-impact protection, as this is now part of the new crash testing procedure.
It's also designed to be a slim seat overall, so that it takes up less space in the car meaning other passengers have a bit more elbow room, while still giving the child in the seat enough room to be comfortable.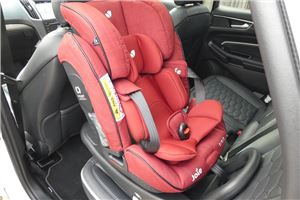 4
Joie Stages Group 0+/1/2 Car Seat
The Joie Stages Isofix is designed to be used from birth right up to around seven years old thanks to the way it converts. Being a Group 0+/1/2 seat makes it a rarity among child car seats - most only go from birth to 4 years old.
It starts off as a rearward-facing seat for little ones up to 18kg, then converts into a forward facing seat for 9kg to 25kg children and can then be used as a group 2 booster. It may be at the expensive end of car seats, but the only other seat we could find that offers similar is the Diono Radian 5. While that's cheaper, it's not i-Size compliant and doesn't have Isofix. 
5
Cybex Pallas M Fix SL Group 1/2/3
As a Group 1 car seat, the adjustable impact shield works similar to an airbag, significantly reducing the force of impact by distributing it evenly over energy-absorbing materials. From 15kg (approximately 3 years above), the M Fix SL is easily converted to a group 2/3 car seat. 
The 12 position height adjustable headrest grows alongside your little one while the reclining backrest perfectly adjusts to the vehicle seat. Easily installed in your vehicle using ISOFIX connectors, or for vehicles without ISOFIX, the Pallas M Fix SL can be installed using your car's 3-point belt.
Buy it now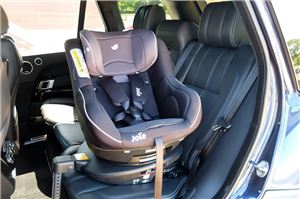 6
Joie Spin 360 Group 0+/1
At £250 the Joie Spin 360 is great value for money. It doesn't have all the features of rivals, for instance there,'s no rebound bar, but the seat itself has a top quality and, more importantly, sturdy feel to it. The fact it's a bit lighter means it's easier to move between cars, although like most of these swivelling seats, it's not something you'll want to keep doing as getting any seat into Isofix points can be fiddly.
It looks even more seat for your money when you take into account the fact it can be used from birth until around four-years-old, although it's always best to go on the 18kg weight limit as age is always just a guideline. The easy swivelling action, sturdy handles and metal seat belt buckle give the Joie a reassuringly quality and safe feel. It's no budget model either with plenty of features like a ventilated base and plenty of recline position.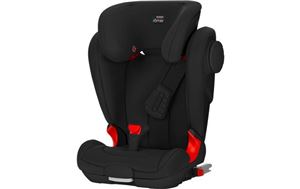 7
Britax Römer Kidfix II XP Sict Group 2/3
Getting a child into a seat and positioned perfectly is one thing; it's another making sure they don't squirm around and move the belt out of position in the process. Britax reckons that it's got a system that will prevent this from happening.
The SecureGuard system makes sure the belt stays in place, while padding that sits in front of the child spreads the forces in case of an impact, diverting it away from delicate areas such as the neck. Extra side-impact protection and softly padded wings boost comfort and safety that bit further. It's a pricey seat, though, and it is hefty at 7.4kg.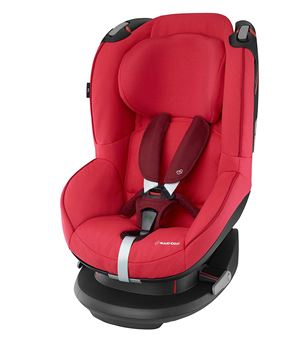 8
Maxi-Cosi Tobi Group 1
A seat with many positive Amazon reviews and also currently wearing a healthy discount, the Tobi is another strong showing from Maxi-Cosi. Available from £138 upwards depending on where you buy it from adn the colour you choose, the Tobi secures via your car's seatbelt but has a belt tensioner to ensure security.
Another smart feature is the spring-loaded harness which stays open until it is secured, and there are five reclining positions to allow comfortable rest for your child.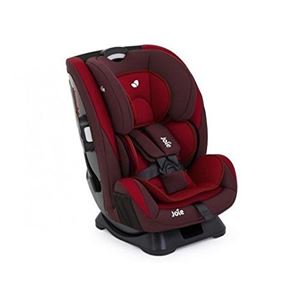 9
Joie Every Stage
Joie's taken what might be seen as an odd business approach with the Every Stage FX, as it only wants to sell you the one car seat for the entirety of your child's life. This seat will take you all the way from birth through to when your child tips the scales at 36kg and can dispense with a seat entirely. It can be secured in place with either Isofix arms or the seatbelt, so can be popped into an older car without the requisite hoops.
It doesn't match up to the latest i-Size safety requirements, but it is still fully compliant with the previous, still legal, testing. Partly as a result of this, it is slightly cheaper than it might otherwise be, coming in at just £240.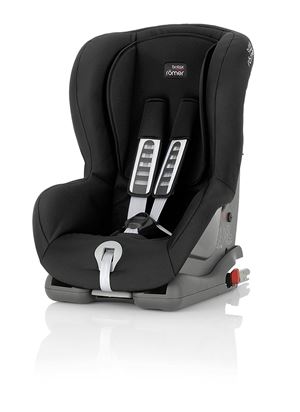 10
Britax Romer Duo Plus Group 1
Currently discounted to £130, the Britax Romer Duo Plus is a Group 1 seat suitable for children between 9kg and 18kg, and usefully also fits in your car via the standard three-point seatbelt or ideally Isofix.
Your little one will be comfortable thanks to the multi-position recline function and substantial side bolsters, while safety is promised by a five-point harness and a pivot system designed to reduce forward movement in the event of an impact.