Top 10: Dash cams under £50 2020
Features, footage quality and durability of dash cams can vary widely from one to the next, but a low price doesn't necessarily mean a bad dash cam. Here are ten of our favourites for under 50 quid.
Top 10: Best value dash cams | Top 10: Cheap dash cams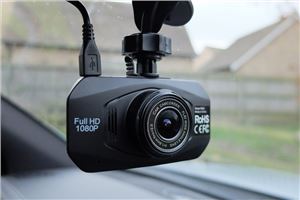 1
Suaoki R800 dash cam
The R800 doesn't feel the best quality product when you get it out of the box; it's light and feels a bit cheap, but it's solid enough and the buttons all work well. As for the footage during the day, the Suaoki camera is impressive with crisp and sharp footage that makes it easy to read number plates. It's not so good at night though, as you can see in the video in our full review.
This is the case with the majority of dash cams, though, and the Suaoki is no worse than any other dash cam when it comes to recording in the dark. The Suaoki represents good value for money. As a no-nonsense and simple to use dash cam, the R800 ticks all the boxes, with impressive footage to boot. However, we still think the YI Smart is a better unit all around for similar money, plus it has WiFi which the Suaoki lacks.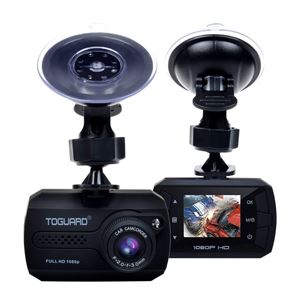 2
TOGUARD Mini CE680
TOGUARD's CE680 dash cam offers a 120 degree lens, 1080P HD recording and a 1.5-inch LCD screen. The compact design makes it perfect for hiding behind your mirror, so it doesn't take up much space or cause an obstruction while driving. The dash cam comes with a suction cup mount and a car charger so it's easy to move between vehicles.
TOGUARD offer a 30-day money back and 12 months warranty. The CE680 is currently rated as 4 out of 5 stars on Amazon from over 1920 reviews.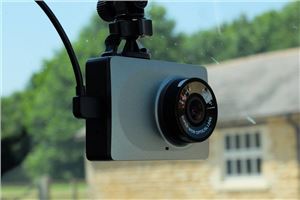 3
Yi Smart Dash Cam
The YI is an excellent dashcam for the money. It's fairly inexpensive but outperforms cameras that are more than twice the price. The footage is very good, it's easy to use with a simple menu layout and is proving reliable too. In our time testing the YI, we had no issues with it freezing or crashing, despite us changing SD cards repeatedly and playing with all the settings.
It's disappointing there's no suction mount, plus the lack of GPS is a drawback - but if that's not an issue for you, this is a no-brainer. YI also has excellent customer support and you only have to have a quick glance at the customer reviews on Amazon to see many satisfied buyers. This is one of the best non-4K cameras we have tested and, for the price, is superb value for money.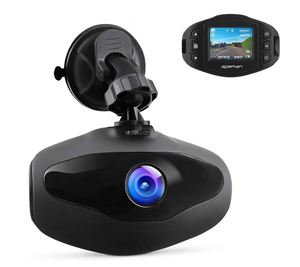 4
APEMAN Mini dash cam
The APEMAN Mini dash cam can record in 1080P at 30 fps video and capture 12MP photos. Features include a G-sensor, motion detection and parking monitoring, while the camera itself is designed to look a bit sleeker than traditional boxy dash cameras.
You can get a suction mount and 3M sticker mount - so you can choose how to adhere the camera to your windscreen - and 12 months warranty. It's recommended to use a Micro SD card class 10, no more than 32GB (not included). This dash cam is rated 4 out of 5 stars from almost 500 reviews on Amazon.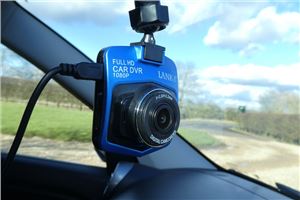 5
Lanka Blue dash cam
The Lanka is about as cheap a dash camera as you can buy, as you can pick one up for around £20 online. Despite the relatively low price, you get a high level of specification. The Lanka comes with a 2.31-inch LCD screen, a G-sensor, 1080p full HD recording capability and a 140-degree wide angle lens.
There are some teething problems, but the Lanka performs relatively well out of the box. The number of settings might make it seem complicated, but if you are spending £20 on a dash cam then you probably aren't going to be fussed by all the different things it can claim to do.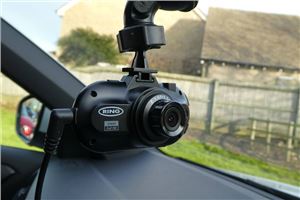 6
Ring RBGDC50 dash cam
Ring has been around for over 40 years as a car accessories brand but have recently branched out into dashcams. The RBGDC50 is its mid-level offering and amongst the usual features you'd expect to see, it has motion detection and a G sensor for automatic footage capture, with 1080p recording via a wide-angle lens.
The RBGDC50 is of decent quality, easy to use and produces usable footage. If you're looking for a straightforward, serviceable unit from a known brand, this should do the job.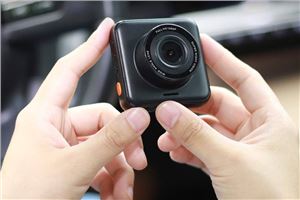 7
APEMAN C420
The Apeman C420 offers 1080P HD footage with a 170-degree, wide-angle lens. It doesn't offer a huge range of features, lacking GPS for speed/time stamping and WiFi to make transferring footage easier, however, it has a G-sensor to detect and save footage of incidents. For those wanting a simple dash cam without things like lane departure warning and speed camera alerts, the C420 is excellent value for money.
It's small size also makes it ideal for drivers who want to keep the dash cam out of sight behind the rear-view mirror.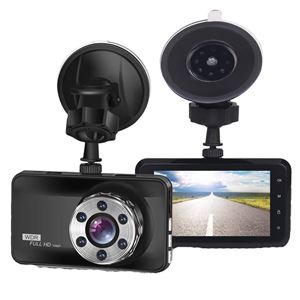 8
ORSKEY CameraCore S680
Equipped with a Sony sensor, the S680 features a 170-degree wide-angle lens, built-in G-sensor to detect incidents and parking monitor. Footage resolution is 1080P at 30fps (frames per second) - which is average for this price - and a 3-inch screen to watch footage. Orskey provide a 12-month guarantee along with the dash cam, however, they don't provide the micro SD card you'll need to get the S680 up and running. 
Buy it now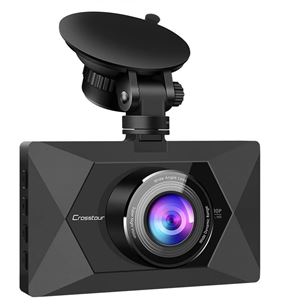 9
Crosstour Mini
The 3-inch screen on the Crosstour Mini allows you to playback videos directly on the camera, with footage resolution of 1080P Full HD. There's a 170-degree wide-angle lens and Crosstour claim the Mini is specifically intended to outperform other dash cameras at nighttime recording.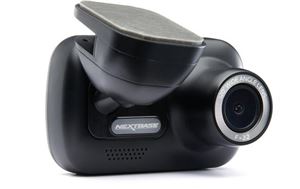 10
Nextbase 122
The base-spec model in Nextbase's Series 2 range of dash cams offers 720P HD recording at 30fps with a 120-degree viewing angle. The 122 also features a 2-inch screen, Click and Go magnetic mount and intelligent parking mode. It doesn't have WiFi or GPS like more expensive Nextbase dash cams but it's also the only one on offer for under £50.
Buy it now
Related Articles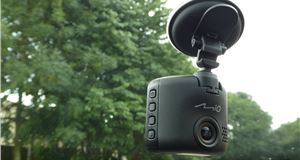 Dash cams
When it comes to picking a dash cam, there is a range of different options out there. These are the things...