Top 10: Dash cams under £50
As can be seen elsewhere on Honest John Kit, you can spend anything from £7.50 to £600 on a dash cam - which means plenty of choice and varying quality. Here are ten dash cams that are inexpensive rather than budget, costing between £20 and £50.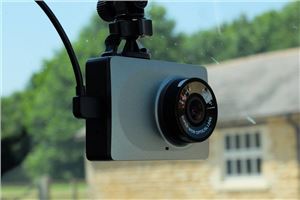 1
Yi Smart Dash Cam
Yi's Smart dash cam records in Full HD 1080P at 60fps or 1296P at 30fps. It also registers an impressive 4.5 stars from the 318 reviewers on Amazon, suggesting a good chance of satisfaction for your hard-earned £39.
The 2.7-inch dash camera has a G-sensor to automatically save those heavy braking incidents, night vision and 165-degree wide angle camera to record three lanes of traffic in one go.
Buy it now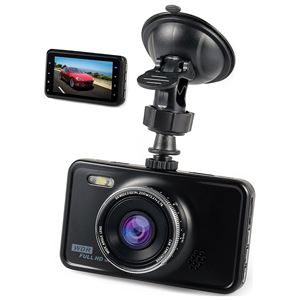 2
Bnoia, 170 degree
Give the Bnoia its full name and for free you get the entire list of functions – so that's 1080P full HD capability with a 2.7-inch screen, a 170-degree field of vision, a G-sensor and night vision. It also claims to have an auto on/off function. You'll also recognise its design, which is so popular that it seems unlikely that two examples share the same brand.
Reviews are mixed from owners, with several saying that the image quality isn't up to much, and it is not capable of reading number plates until the car is very close up. Others are more happy with it, though. Amazon appears to have dropped the 140-degree version of this cam too.
Buy it now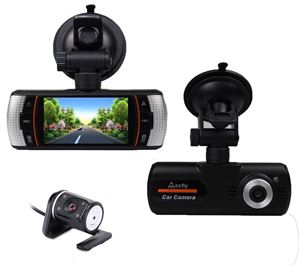 3
Accfly Dash Cam
Accfly offer several dash cams including cheaper options, but the key here is that this example comes with a rear-facing lens too. The 2.7-inch screen stretches across most of the rear of the camera and claims that it can capture good nighttime footage thanks to its six-layered lens.
A 360-degree adjustable clamp means that it should be easy to get it set up at the appropriate angle, while a 140-degree wide angle lens means it should be able to see across the width of the road and beyond. Better yet, the reviews look strong with an average of four stars from almost 400 buyers.
Buy it now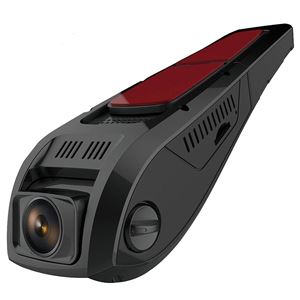 4
Pruveeo F5
The Pruveeo F5 doesn't look like other dash cams, thanks to its long, thin body, which attaches to the windscreen via a series of stickers. There is a small dial on the side for adjusting the lens angle, but it is a lot less flexible than a simple sucker clamp.
The F5 claims to come with a wifi connection, which is a feature not normally seen on cameras of this price. It has a 170-degree wide lens angle too, and can be paired with a rear-facing camera for an extra cost.
Buy it now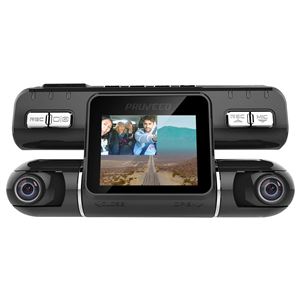 5
Pruveeo MX2
The Pruveeo MX2 is another inexpensive camera offering twin cameras, but the rear-facing element will not be for everyone. It is a single piece unit that attaches to the windscreen, so the backwards-facing camera only films the cabin and its occupants. This might be useful for taxi drivers looking for a budget camera, but it won't be much good for those looking for a camera to pick up on accidents behind the vehicle.
The front facing camera might not be good enough quality for many, either, as it is only 720P at 30 frames per second.
Buy it now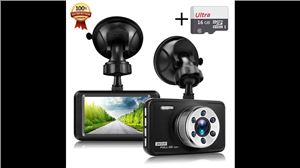 6
Senwow In Car Dash Cam Camera 1080p
Currently heavily discounted, Senwow offer this same camera with different sized memory cards, although by virtue of some quirk of the internet this version bundled with an 8GB card is actually cheaper than one without any card at all. Still, choose this version at £31 and you're all set.
The Senwow ticks the boxes you'd expect, with 1080p recording and a 140-degree lens, and if you put faith in Amazon reviewers almost 80% of them gave it five out of five stars. It's also one of the few cameras at this price to come with a 12-month warranty, which is always reassuring.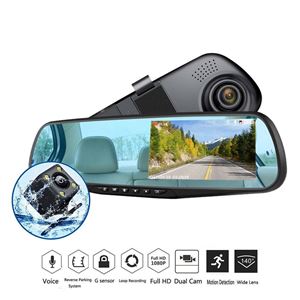 7
Jinwode Rear View Mirror Dual Lens Camera
We've given you the edited highlights of this dashcam's full name but they key points here are that you get a front and rear camera, with the former designed to fit over your existing rear-view mirror, making it something of a bargain – especially as the former price was a significant £129.99.
Fitment of the front camera is reportedly a cinch, although this very much depends on your particular car; if it's younger than five years or so or has automatic wipers you may find the rear-view mirror is too bulky. The rear camera is waterproof and comes with over five meters of cable, and simply plugs into the front camera to receive power.
Buy it now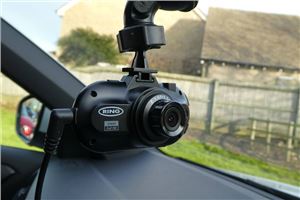 8
Ring RBGDC50
Ring have been around for over 40 years as a car accessories brand but have recently branched out into dashcams. The RBGDC50 is its mid-level offering, and amongst the usual features you'd expect to see it has motion detection and a G sensor for automatic footage capture, with 1080p recording via a wide-angle lens.
The RBGDC50 is of a decent quality, easy to use and produces usable footage. If you're looking for a straightforward, serviceable unit from a known brand, this should do the job.
Buy it now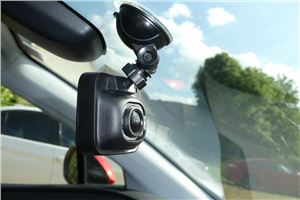 9
AUKEY DR01
The DR01 dash cam is a relatively new product by AUKEY, a technology company who are known mostly for designing in-car chargers. It has a Sony image sensor that can record at a maximum of 1080p (30fps), or at a faster 60fps and 720p, a Motion Detection mode so it can monitor your vehicle while it's parked and even a Time-Lapse recording feature.
It doesn't offer the same level of detail as many of the higher quality dash cams, but the footage is good enough that you can read number plates, and despite a few design niggles it can take care of the key functions at a decent price.
Buy it now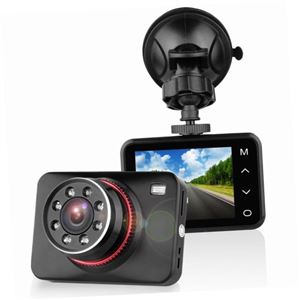 10
SuperEye Dash Cam
Previously retailing at a significant £169.99, the SuperEye is one of the cameras at the higher end of this bracket to boast of a Sony sensor, which you'd reasonably expect to deliver quality footage at 1080p as well as 'make your car and life more safer.'
Elsewhere on the spec sheet the SuperEye offers eight LEDs for its night vision facility rather than the more common six, and also claims 'Wide Dynamic Range' which should ensure you get clearer images regardless of the amount of ambient light.
Buy it now