Top 10: Gadgets to modernise an older car
In-car technology has progressed so rapidly the past five years that used cars just a few years old can feel like they're seriously lacking when it comes to gadgets. But if you want the latest Bluetooth, navigation and assistance there are aftermarket options – many of which aren't all that expensive.
Click through the gallery to see how you can keep your car up to date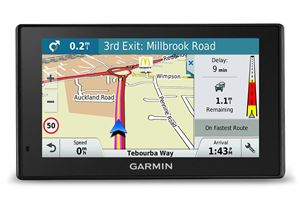 1
Garmin DriveAssist 50LMT-D navigation - £250
While expensive for a sat-nav, this Garmin features a built-in dash camera, lifetime map updates, UK traffic alerts and mapping for the whole of Europe, plus it can be paired to a mobile phone and used as a hands-free system – so it's more than just a means of getting around.
What's more, the built in dash camera has extra safety functionality, with lane departure alerts and a safe distance indicator to help out when driving in a queue. Sure, this won't be worth buying if you already have a good dash cam or sat-nav, but if you need both it's a great idea.
Buy it now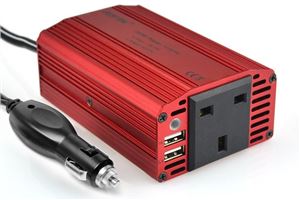 2
Three-pin socket and invertor – from around £20
12V sockets are only useful for charging small devices – but you can get an inverter that converts 12V to 230V, with a three-pin output. Cheaper examples typically output low wattage, so can't be reliably used to feed power-hungry devices, but for laptops they're fine.
Designs vary from ugly metal boxes to cup holder compatible models that look like a coffee mug when not in use, detracting thieves. They need to have good ventilation to stay cool and shouldn't be used when the engine is off to avoid draining the battery – but they can be very handy, particularly on a long journey.
Buy it now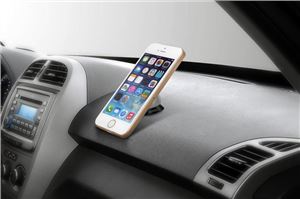 3
Magnetic smartphone holder - £7
Smartphones used to be small and manageable, but these days they're almost too big to fit in a pocket, let alone an old-style, suction-mounted cradle. Fortunately, there's a neat solution – magnetic mounts which let you easily and conveniently attach and detach your phone.
A 360-degree swivelling mount sticks permanently to the dashboard with an adhesive pad. The mount attaches magnetically to a small, slim pad on the back of the phone. It's easy to install and uninstall the phone, but it's kept firmly in place when driving. It's a far more convenient and subtle solution than a traditional phone cradle.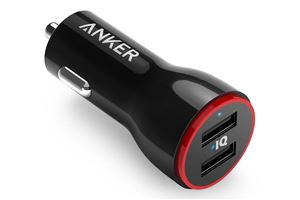 4
Anker 24W dual USB charger - £6.99
If your car has a 12V socket rather than USB ports, this charger adaptor should be extremely useful. Cheap, but very well-reviewed, this Anker-made adaptor has two USB outlets capable of rapidly charging modern, power-hungry devices like phones and tablets.
It also has safety circuitry to prevent surges or overheating, plus it's sleek and neat, so won't clutter up the cabin. Factor in the price of less than £10 and the 18-month warranty and it's about the best buy a technology-lover can get for their car.
Buy it now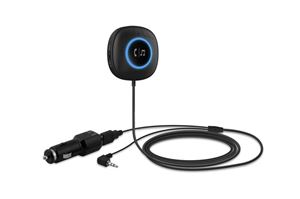 5
Auxiliary Bluetooth receiver - £20
If you don't want the expense of replacing your car stereo but you want to stream audio via Bluetooth, this simple gadget is an inexpensive alternative. It pairs up to a Smartphone or Bluetooth-enabled media player and then plugs into the aux-in port. It even has a mic, so can be used for hands-free calls.
Once paired up it will connect automatically when powered on, so it's easy to get it up and running every time you drive, plus it has controls for skipping tracks, pausing or changing volume without picking up your phone. It does require an aux port, but these are fairly typical even on lower-spec cars.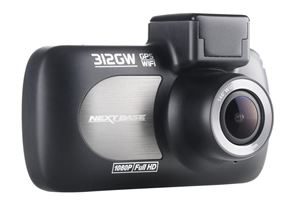 6
Nextbase 312GW - £100
Our favourite dash camera, the Nextbase 312GW packs in all the most important features at a reasonable price of £100. The simple, Click&Go mount makes it extremely easy to set up the camera before driving, plus it can be easily removed and hidden out of sight.
There is GPS for recording speed and location, plus WiFi for downloading and quickly saving clips or stills to a smartphone while out and about. Image quality is excellent, even in low light conditions, making this one of the best dash cameras available at any price.
Buy it now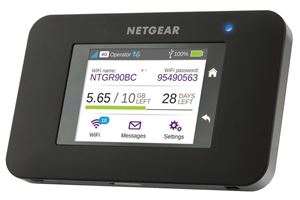 7
Netgear 4G WiFi hotspot - £130
This battery-powered router enables passengers to use their laptops or tablets in the car when on the move. It provides up 11 hours of active use on a charge and is easy to configure, thanks to the touchscreen interface. It requires a data sim card, which can be bought on pay-as-you-go or contract.
Standby time is 300 hours, so when not in use it can be left hidden in the car and it doesn't need charging often. It's slightly larger than a smartphone, so will easily fit in a glovebox, plus it's unlocked on most international networks, so can be used with pay-and-go SIMs bought abroad if you're planning to travel.
Buy it now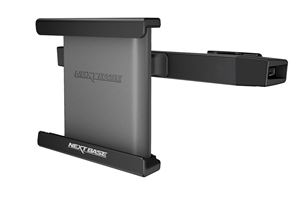 8
Nextbase Universal Tablet Mount - £50
Designed to pass European safety standards, this tablet holder is easy to fit to the headrest of most cars and will hold most sizes of tablets from seven to ten inches, including the iPad Mini. It has a built-in USB port to keep the tablet charged, with a 12V connector that can be routed neatly out of the way.
For keeping children occupied when out and about it's ideal – it keeps tablets in sight but out of reach so kids can watch a video safely. It's a far cheaper than buying a headrest-mounted DVD player too, provided you already have a tablet.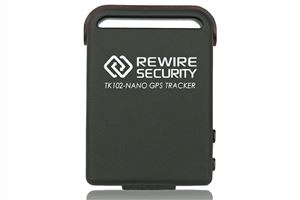 9
Rewire Security GPS location tracker - £40
There are some very expensive, subscription-based trackers on sale – but if you want something simple then prices are very low. For £40 you can get a GPS tracker that only requires a pay and go SIM card with no annual costs at all. If your car goes missing then you call the number of the SIM and it'll report back with its location and a link to a dropped pin on Google Maps.
It does need to be in an area with reception – but as a cheap, added layer of security it's ideal and affordable compared to subscription-based services that cost upwards of £100 every year. It has limited battery life, but it can be hard-wired to charge when the car is switched on, solving the problem.
Buy it now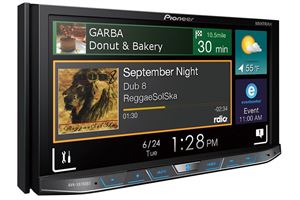 10
Pioneer AVH-X8700BT touchscreen system - £500
£500 is a lot of money – but this replacement system features Bluetooth, Android Auto and Apple CarPlay functionality, so it can be used to stream Spotify, link up to a smartphone, make and receive calls and navigate with Google Maps. It fits a double DIN slot, so check with a car electrician if you're not sure if it's compatible with your car.
This system effectively replicates the same functionality you would get from a new car with the latest connectivity features, but it's compatible with most cars from the late 1980s onwards. Installation can be tricky, so if you're not sure about in-car electrics then ask an auto-electrician or visit Halfords.
Buy it now
Related Articles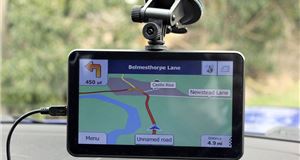 Sat navs
If you're looking at buying a sat nav it's easy to get baffled by the myriad options available. So, we've...