Top 10: Best motorcycle cameras and helmet cams
You wouldn't think twice about wearing the right kit to protect yourself when you head out on your bike - so make sure a good motorcycle or helmet cam is part of it. Here are ten of the best.
Top 10: Motorcycle jackets for under £100 | Top 10: Motorbike helmets under £200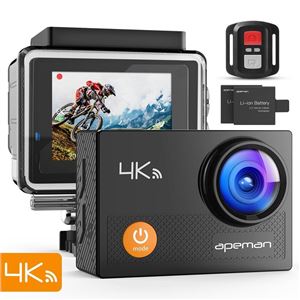 1
APEMAN 4K Action Camera
Another action camera option, this time from Apeman and with a couple of handy extra features for only a few pounds more. Firstly this model can record at up to 4K quality at 25fps and 2.7K at 30fps, which is nice to have for the extra detail especially if you like to playback on a big screen. Another bonus is the included wireless remote; as well as control through the app, you can strap the dedicated remote to your arm and operate the key functions easily, which is ideal for when you are wearing a big jacket and gloves.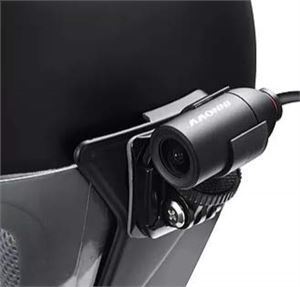 2
INNOVV C5 Motorcycle Helmet Bullet Cam
A big plus in choosing a dedicated helmet camera is that they are designed for the specific demands of riding. Being in the air flow means a secure mount is required and light weight is important, and this offering from Innov ticks both boxes. This C5 model has a Sony sensor and can film in 1080 HD quality, with a companion app to review recordings and settings. There are several other versions available to suit a variety of needs and budgets too.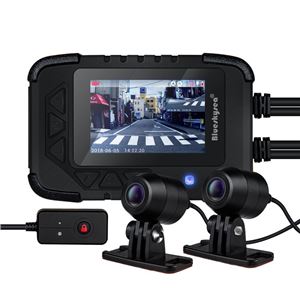 3
Blueskysea Motorcycle Dash Cam
Another camera kit designed to mount direct to your motorbike, this offering from Blueskysea comes with a pair of 1080p cameras with a 130-degree wide angle lens with water resistance. The display screen is 2.4-inches and can be used to review your footage, while the system has a built-in G-sensor to automatically save the footage in the event of an incident.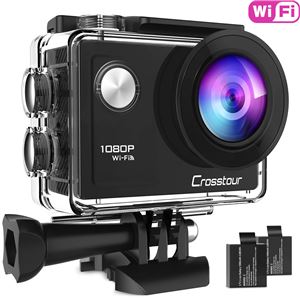 4
Crosstour Action Camera 1080p
The downside of using a standard action camera on your motorcycle helmet is that they are less aerodynamic than bullet cams, but the upsides are plentiful. For instance, there are tons to choose from, like this well-rated action camera from Crosstour. For a fraction over £30 you get a 1080p camera that can record at 30fps, app control, a water-resistant case and a pair of batteries. You also get a stack of mounts, so you have the option to attach it directly to your bike instead.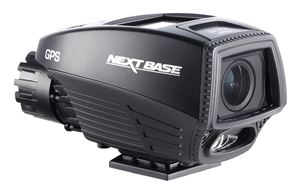 5
Nextbase Ride Motorcycle DVR Action Camera
Nextbase has plenty of experience in producing dashcams for cars and commercial vehicles, so it is good to see an offering designed specifically for use with motorcycles. It can record in 1080p and includes a G-sensor for automatic recording protection and WiFi connectivity so you can easily control it via an app. Included is a handlebar mount but it is also designed to be compatible with RAM mount systems, and a hardwire kit is also bundled in so you can have permanent power.
Buy it now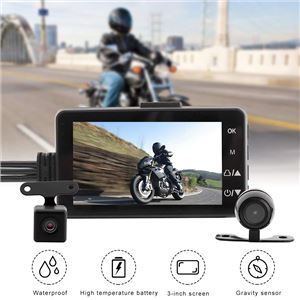 6
MASO Motorcycle Dash Front and Rear
In terms of features versus price, this bike camera kit from Maso takes some beating. For under £40 you get a pair of 1080p wireless cameras with IP68 water resistance and 140-degree wide-angle view, a 3-inch display screen that can show both inputs at once and an G-sensor that will keep triggered recordings automatically.
Buy it now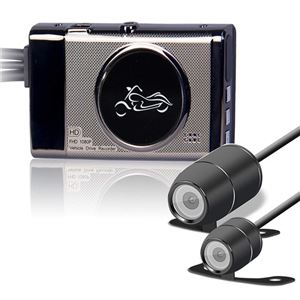 7
HAO MALL Motorcycle Dash Cam
Compact and designed specifically for motorcycle applications, this dash cam from Hao Mall has a pair of IP68-rated waterproof and shockproof cameras, with a 140-degree 1080p item for the front and a 720p version at the rear. The 3-inch display screen can show both cameras in a split screen as well as one at a time or even picture-in-picture, and a G-sensor will automatically store triggered recordings.
Buy it now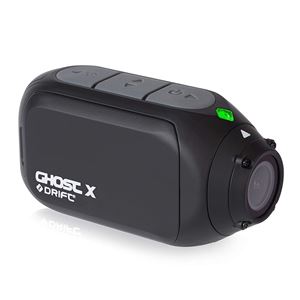 8
Drift Innovation Ghost X Sports Action Camera
A proper streamlined action camera here from Drift, the Ghost X is one of the more expensive options here but has some features you won't find elsewhere either. It offers 1080p recording through a 140-degree lens, with the added bonus that you can rotate the lens within its housing, so you can mount it however you like. It has an instant-on function for quick fire recording, is water-resistant to IPX4 levels and can be synced over WiFi with up to nine other Ghost X cameras for multi-angle recording. There's even a 4K version available too.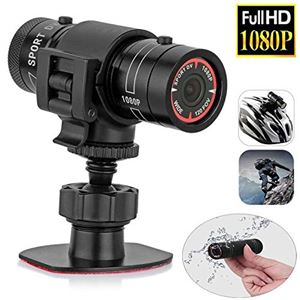 9
TOOGOO Mini F9 HD Sport Camera
A fuss-free and low-cost option from Toogoo, this sports camera is suitable for a variety of activities, but its slim design and robust exterior should make it an ideal choice as a simple helmet cam. The simple controls are hidden behind a waterproof cap and the mounts included give you plenty of options for mounting to your helmet or bike directly.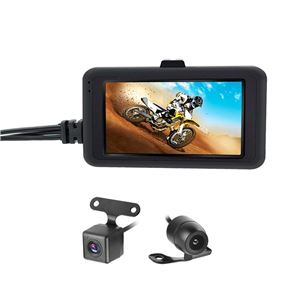 10
Best4U Biker's Dash Cam
Anyone looking for a dash cam for their bike should take a close look at this offering from Best4U, which combines both front and rear cameras with a compact display screen, and all for under £50. The two cameras record in 720p quality, has an automatic write-protection function if the G-sensor is triggered and is waterproof to IP68 too.
Related Articles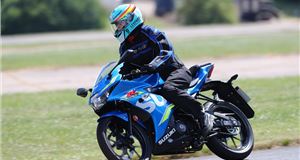 Motorcycles
Getting into riding a motorbike or scooter can be confusing when you don't quite know where to start....