Top 10: Best roof boxes
Holiday season means long journeys with a car packed to the roof, so the idea of attaching a roof box and boosting the available space is a highly appealing one. Here's our guide to the best roof boxes on the market at any price.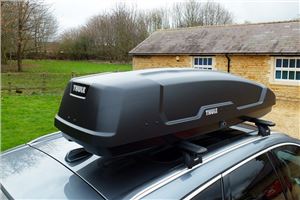 6
Thule Force XT Sport
The XT Sport is the smallest in the Force range and offers an extra 300 litres of carrying capacity. The Force ranges progress through medium and large up to the XL which can swallow 500 litres. Thule describes the XT Sport as a 'versatile box for everyday use' and it comes with the same PowerClick quick-mount system as the Motion range as well as dual side opening - meaning it can be opened from either the right or left. It has a locking system to keep contents safe and comes in a matte black finish as opposed to the gloss finish of the Motion range.
Buy it now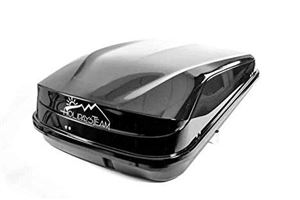 7
Junior 420L roof box
This is a slick and expensive-looking roof box from Italian brand Junior, yet it only costs £180. This 420-litre roof box is made from UV protected Polystyrene and comes in two easy to assemble pieces. Fitment is the typical U-bolt (with a 60mm maximum) and max load is 50kg.
Buy it now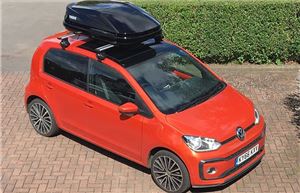 8
Thule Touring S
The Thule Touring S roof box adds 330 litres of additional luggage space to your car. The Touring roof box range itself comes in a number of sizes. The S tested here is small, with M and L choices in 400 litre and 420 litre capacities respectively. There's a Sport model too, at 300 litres and an Alpine at 420 litres, both being longer and suited to housing sports equipment like skis and snowboards.
Buy it now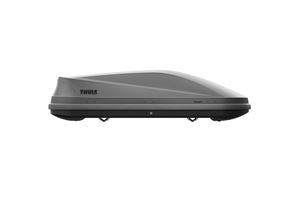 9
Thule Touring 780
Thule are a long-established manufacturer of roof boxes and assorted carrying kit and offer a huge range of products. The Touring 780 Titan (also labelled Touring M) sits roughly in the middle of the range, but offers a generous 420 litres of storage and can swallow a set of skis up to 180cm in length. It also comes with central locking and a five-year guarantee.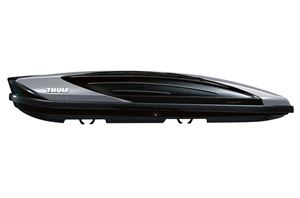 10
Thule Excellence XT
Few roof boxes could sit comfortably atop a £100,000 Range Rover, but Thule's Excellence XT could pull it off. The two-tone exterior is super-slick and the aero design still swallows 470 litres and up to 75kg. It also retains Thule's excellent Power Click system so you can secure it with only one hand and not over-tighten.