Top 20: Camper van essentials
If you've just bought a camper van there's every chance you're eager to go on an adventure – but wait. First you'll need to stock it up with all the essentials, from crockery to water drums and from bedding to a mobile Wi-Fi. We've listed 20 items almost every motorhome owner will need to get hold of.
There are plenty of other important items beside these too, some of which you may have at home already – so make sure you make a comprehensive packing list well in advance. That way, when you hit the road you won't need to make too many detours before you can enjoy your holiday. 
New to camper vans? Check out top 10 things you need to know before driving a camper van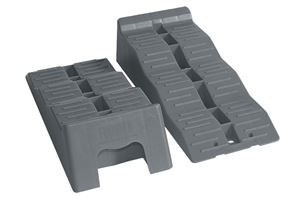 1
Levelling ramps – around £24
Whether you're wild camping or using a purpose built site, chances are the ground you pitch on won't be perfectly flat, so some levelling ramps are well worth keeping in your camper.
These Fiamma ramps have three steps and they're easy to clean. They're capable of supporting motorhomes or caravans of up to five tonnes, yet they're light enough to be easily moved around and stored when not in use. Fiamma also sells a storage bag for the ramps, if needed.
Buy it now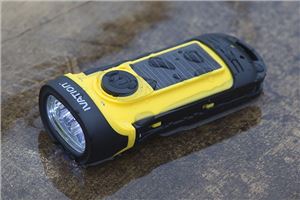 2
Torch – from around £13
A torch is an absolute essential when holidaying in a motor home – and a wind-up LED torch is probably the best choice, since it will never run out of battery. For trips to the loo in the night it'll come in extremely handy – in fact it's probably worth having several torches in your camper van, just in case.
This waterproof camping torch has three modes and is available with a solar charger for an extra pound. There are plenty of cheaper, extremely small wind-up torches available online too if you want to stock up and put some spares in gloveboxes or drawers.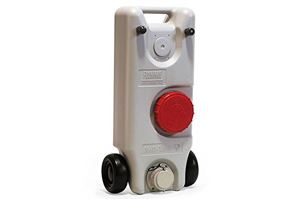 3
Water tanks – from around £60
While some camp sites have serviced pitches to enable easier drainage, most will require you to empty your grey water tank and chemical toilet yourself, as well as to collect your own water from taps. That means getting a couple of water tanks. Remember not to mix them up…
There are various designs on sale, including plenty that roll along to make life easier when they're full. Other handy things to have include waste tank and pipe cleaning chemicals, as well as some lengths of hose and tubing to hook things up and avoid spillages.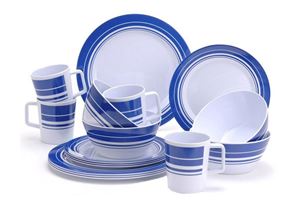 4
Cutlery and crockery – from £20
Even if you're planning to eat out a lot when you're away, you're still going to need plates, cups and cutlery for breakfast, snacks and tea breaks. Melamine is probably the most sensible material for crockery, since it'll withstand being dropped or bashed around in transit. 
A set of cutlery is important too, along with knives, scissors and a can opener. It's surprisingly easy to forget those things, so getting spares and leaving them with your camper van is sensible and it makes packing for a trip easier next time. If you have a small camper then there are stackable crockery sets and cutlery rolls designed to save space.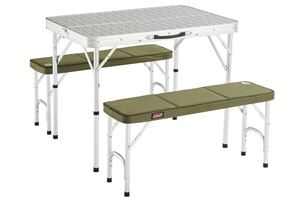 5
Folding chairs and table – from £84 for full set
Camper vans might have seating inside, but why not (if you're lucky enough to get any) enjoy the sun? Folding tables and chairs are available in some ingenious designs that occupy next no space when stowed away. They mean you can make the most of the scenery, wherever you find yourself.
We found this Coleman foldaway bench and table set, which is pricier than some with an RRP of £130, but has comfortable, padded seats and – more importantly – stows away into a very compact carry case, ideal for storage in a camper van where space is at a premium.
Buy it now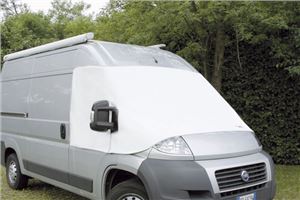 6
Thermal blind – from around £100
Thermal windscreen blinds offer the combined advantages of keeping the cabin cool on a hot day and warm at night. There are lots of different designs which can be fitted internally or externally and are universal or tailored to a specific model of van.
If there is a fitted blind for your van then there's every chance it'll be worth the extra, since universal blinds tend not to fit quite so perfectly. That could spell the difference between a nice long sleep and sun getting through a crack and waking you up at 5am.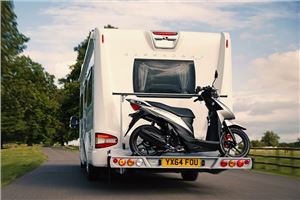 7
Scooter rack – depends on scooter size
Setting up on your pitch takes time – so packing everything, unplugging from the mains and turning off the gas just because you need to pop to the supermarket is annoying. An extra mode of transport – such as a lightweight scooter or moped – is an ideal way to solve the problem.
There are rear carriers for most camper van makes and models that enable small, light motorcycles to be transported easily. Loading and unloading the bike is straightforward with two pairs of hands. It's important to find a carrier that is suitable for your van – so speak to towbar experts before buying.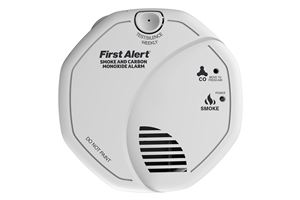 8
Smoke and carbon monoxide alarm - from £25
Most camper vans come with alarms for detecting carbon monoxide and smoke, but if you have an old model there's a good chance you'll need to get both. Fortunately, they're quite affordable at around £15 and they're easy to fit – so even if you do have one it might be worth upgrading to a better, more modern model.
The pictured First Alert combination alarm detects both smoke and carbon monoxide and it comes with a five-year guarantee. Obviously if you're grilling bacon in your van then it'll start sounding, but there is a hush button to turn off false alarms. Just remember to check it before you travel if you've left your camper in storage for a while.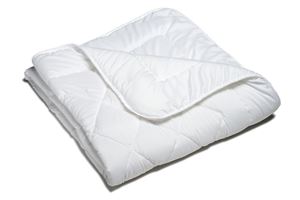 9
Bedding – from £18
Sleeping in a camper is unpredictable – sometimes it's blisteringly hot and then, seemingly in an instant, it can be freezing cold. That means you'll need a selection of different blankets, duvets and sheets to keep warm or cool depending on the weather.
It's probably worth investing in a vacuum storage bag for them too, to cut down on the amount of space they take up when not in use. Just remember that you'll need a compact vacuum in your camper too, in order to put the bedding away again once your trip is over.
Buy it now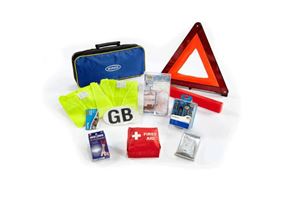 10
EU travel kit - £24.99
Travelling in Europe is great. The varied scenery, affordable pitches and quiet roads can make for a more enjoyable adventure than touring around Britain. But you do need to remember the various rules and regulations for different countries, including items that must be carried in the vehicle.
There are lots of European travel kits available, most containing high-vis vests, spare bulbs, warning triangles, a first aid kit and breathalysers, along with a GB sticker in case you're using an old-style number plate. We've picked this Ring Automotive example, but there are plenty of other options.
Buy it now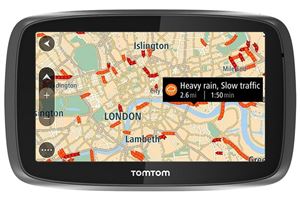 11
Sat Nav – from around £60
Chances are you're going to be heading somewhere unfamiliar if you've bought a camper van – so a sat nav is going to come in very handy indeed. Just bear in mind that it might send you over mountain passes and down narrow lanes not suitable for campers, so use a back-up map to make sure the navigation is sending you in a sensible direction.
There are lots of options, from the free and excellent Waze smartphone app to pricier units with technology like dash cameras, traffic alerts and lane keep assistance built in. Remember to ensure the nav you choose has European mapping if you're planning to travel further afield.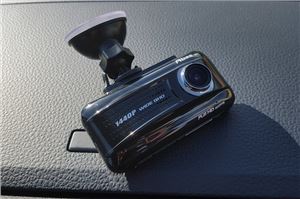 12
Dash camera – from around £40
If you're covering a lot of miles then there's an increased likelihood of getting involved in an accident – so a dash cam is a smart accessory for a camper van driver. It also has the benefit of recording anything interesting that might happen along the way.
Prices start at next to nothing, but the more you spend the better the quality of footage. Pricier cameras have better features too, like WiFi for saving footage to a phone or laptop, as well as GPS for recording location and speed data, which can further help in the event of an insurance claim.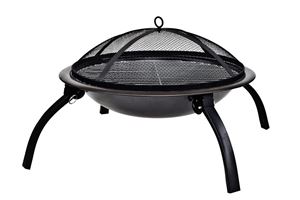 13
Portable barbecue – from £5
Your camper might have a cooker, but nothing beats a nice outdoor barbecue when the weather is good. There are lots of small, easy to transport barbecues on sale or you could even pick up a few single use disposables instead from the local supermarket for just £5.
We picked out a portable firebowl style barbecue instead though. It has folding legs, so is easy to put away when not in use, plus they mean it can be placed on a grassy floor without scorching it - unlike a disposable barbecue. It can also be used like a small camp fire.
Buy it now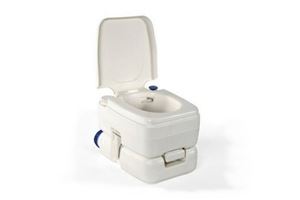 14
Portable toilet – from around £40
Nobody wants to talk about it – but everyone has to go. And if you're in a camper, sometimes that's a very inconvenient thing to do, whether because it means a walk across a camp site in the dark, or because you're wild camping and there is nowhere to go at all.
A portable chemical toilet is therefore an important thing to buy. Fiamma makes some comfortable portable toilets with a separate tank for waste, plus they have a water flush, so they're hygienic and easy to clean. There are some cheaper options too, of course.
Buy it now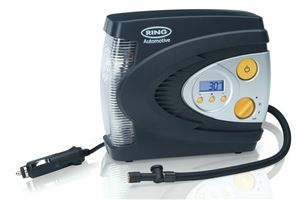 15
Tyre inflator - £24
Low tyre pressures are quite likely when you come back to a camper after leaving it standing or in storage, so a tyre inflator is a handy tool to have. There are various different choices, but this one plugs into the 12V socket and inflates the tyre to a preselected pressure automatically.
It also has the added benefit of attachments for inflating things like lilos or balls, which can be extremely handy when away on a camping trip. A 12V battery booster is worth buying too if your camper is parked up for long periods of time – plus you can get a battery booster and compressor all in one.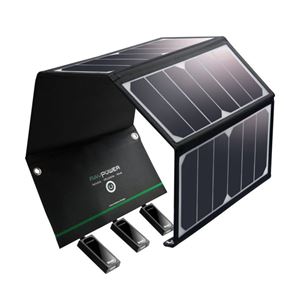 16
Solar charger - £49
If you're heading off to enjoy the sun somewhere, why not take advantage of it to power your smartphone, tablet or other electronics? This solar charger folds up for storage and can be attached to backpacks to charge up to three devices at the same time.
It's quite large, so isn't necessarily convenient for carrying around, but when sitting outside enjoying the sunshine it's an ideal thing to leave on a picnic table or even on the dashboard of your camper, helping top up eReaders, tablets or smartphones.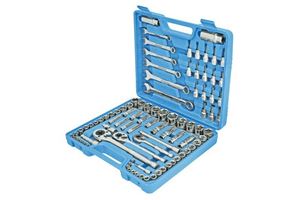 17
Tool kit – from £57
Things will inevitably break down or fall off in a motorhome, whether through wear and tear or misfortune – so having a tool kit to hand is worthwhile. Just a few screwdrivers and a socket set will do for most jobs, but if you fancy your hand at repairing things under the bonnet a more substantial tool set is needed.
This Silverline tool kit packs plenty of automotive tools including spark plug sockets, rathchet handles and bit sockets for loosening off tight screws. It's by no means comprehensive, but it's a good start and should be reasonably durable and long lasting.
Buy it now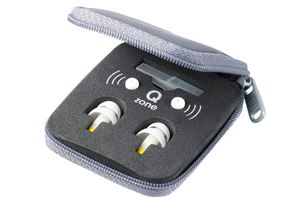 18
Ear plugs – from 50p to £7
Camp sites are typically quiet places, but sometimes a family with children or dogs will pull up alongside your perfectly selected, silent pitch and ruin the serenity. You might need to spend a night at the roadside too, where passing cars will keep you from getting a good night's sleep.
A set of disposable ear plugs will cost just 50p, but we'd be tempted to buy a sophisticated set of noise reduction earplugs. This Q-Zone set cost £7 and are reusable, with high frequency filters cutting general noise, while the low frequency filters reduce snoring related noise to ensure you get the perfect night's sleep.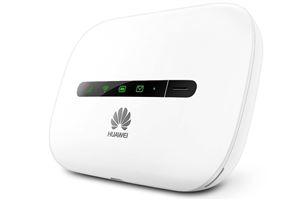 19
Portable WiFi – from £37 plus SIM plan
An internet connection is very important to lots of people these days, no matter where they are. A portable WiFi hotspot enables motorhome owners to get online with all their devices provided they're in an area with mobile telephone reception. There are lots of options, but they all need a SIM card.
If you're only going to be away for a few weeks then a pay-and-go option is best. Giffgaff offers a simple, no-nonsense, data-only SIM card that is ideal – pop it in your portable hotspot, top it up with credit and you're set for holiday internet access for as long as it's needed.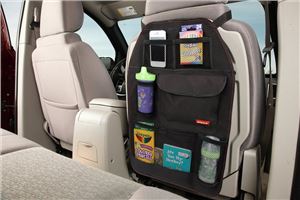 20
Seat back organiser – from £12
A bit of extra storage goes a long away in a camper van. A seat back organiser adds a few extra cubby holes without taking up much space. Typically used by parents to contain the various odds and ends needed when carrying kids in the back of a car, these can be extremely handy in a camper too.
They are especially useful for storing items for your journey. A few sandwiches, drinks, gadgets and a map will all fit easily and, importantly, they will all be in easy reach, while many of your other things will be packed away in boxes until you get to the camp site.
Buy it now