Top 10: Best robot lawn mowers of 2020
Cutting the grass can be a tiresome and boring process. Fortunately, these days, there's a rapidly expanding range of robot lawnmowers on offer that can alleviate the drudgery of cutting your grass by simply doing it for you.
In most cases all you have to do is pick a unit that suits your garden, install its perimeter guide wire, set it up and leave it to its own devices. It'll then pop out, as per its schedule, and keep the grass trimmed to the desired length. There are a lot of automowers on the market, though, so here are ten of the best to help narrow down your options.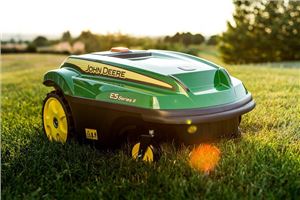 6
John Deere Tango E5 Series II
This robot mower, which can look after a garden of around 2200m² in size, is a good pick for those seeking a heavy-duty option. For starters, it has a cutting height that ranges from 19-102mm. It's also weatherproof and capable of tackling steeper gradients than some of its rivals.
Other neat features include 'corridor docking', which allows the charging station to be placed away from the lawn – keeping the mower out of sight when it's inactive.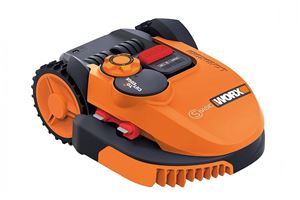 7
Worx Landroid S
Many robot mowers will only cut near to the border of your lawn, as their blades can't reach that far without the mower venturing off the grass. Worx's Landroid S, however, can cut almost right up to the edge, leaving you with far less trimming to do if you want a perfect lawn.
Bigger versions are offered but this can maintain a 350m² garden; it doesn't require programming, either, and also benefits from a compact base station.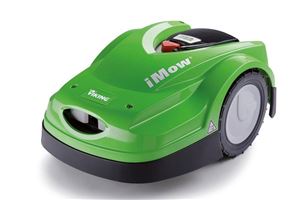 8
Viking iMow MI 632
This brand is part of the vast Stihl group, which has produced garden and forestry equipment since the 1920s. It now offers a line-up of Viking-branded robotic mowers, of which the MI 632 is the mid-range model. It can cover up to 3000m², cuts between 20-60mm and can deal with steep gradients, making it well suited to rougher, larger gardens.
A neat removable control panel makes it easy to programme, too, and once configured it's otherwise fully automatic.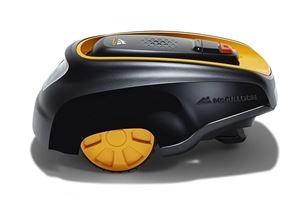 9
McCulloch ROB R1000
Those seeking a straightforward automower for gently sloping areas up to 1000m² would do well to consider the ROB R1000 – which comes from garden equipment experts McCulloch. Its cutting height ranges from 20-50mm, it can cut in the rain and its integrated programming controls make it easy to set up.
The R1000 has a lift sensor-based alarm, too, but even if someone does steal it then the integrated PIN will stop it working.
Buy it now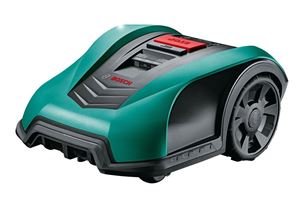 10
Bosch Indego 400 Connect
This efficient Bosch mower is designed for lawns of around 400m². What's particularly appealing is, as is the case in some other models, that it has an app-based control system; this allows you to remotely start or stop mowing, alter schedules or simply make sure the mower is functioning.
The Indego also, unlike many rivals, comes with a three-year warranty – so you don't need to worry about being hit with a bill if it suddenly packs up.
Buy it now