Top 10: Cheapest roof boxes
Decent roof boxes cost a pretty penny, but we've compiled ten reasonable options if you don't want to spend an extortionate amount on some extra luggage space.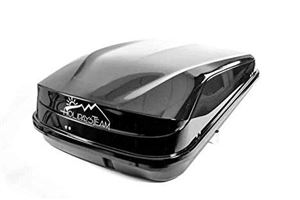 6
Junior 420L roof box
This is a slick and expensive-looking roof box from Italian brand Junior, yet it only costs £180. This 420-litre roof box is made from UV protected Polystyrene and comes in two easy to assemble pieces. Fitment is the typical U-bolt (with a 60mm maximum) and max load is 50kg.
Buy it now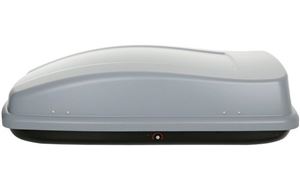 7
Halfords 320L grey roof box
The Halfords 320L roof box features scratch-resistant  ABS and UV protected material so it's strong and protected from cracking or becoming brittle. Perfectly sized for a small family, the spring lid stays open on its own with a single side opening and basic U-bolt mounting system. The roof box fits Square or Aero Roof Bars and dimensions are 140.2cm x 90.9cm x 35cm.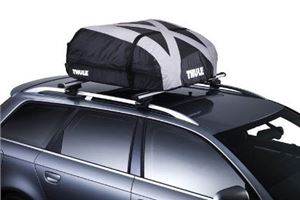 8
Thule Ranger Foldaway 280 Litre
Yes, it's technically a roof bag, but the Thule Ranger is ideal if you have lack of space but still want a box with the best functionality. It has all the advantages of a roof box, but without needing the storage space that traditional boxes require. The patented Easy-Snap mounting system for quick fitting attaches to roof bars up to 80 mm width with no tools required. The Ranger is made of waterproof material, with taped seams and a sealed zipper with an integrated lock.
Buy it now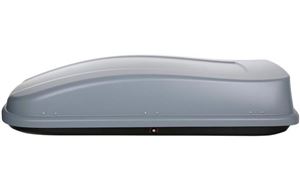 9
Halfords 420L grey roof box
Aerodynamic in design to reduce wind resistance and noise, the Halfords 420-litre roof box is built with ABS and UV protected material so it's scratch-resistant and protected from cracking. Like the other Halfords options, it opens from one side with a spring lid and uses the U-bolt fitting system. Dimensions are 174.5cm x 82.9cm x 39.7cm.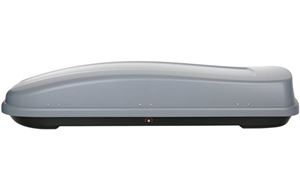 10
Halfords 360L roof box
The perfect solution for those that want something sized between a 320L or 420L roof box, the Halfords 360-litre roof box is scratch-resistant and uses the basic U-bolt mounting system. For security, the key can't be removed unless the box is locked either. Dimensions: 190cm x 63.9cm x 35.3cm