Top 10: Roof boxes under £200
If you've spent all your holiday money on camping equipment and inflatable unicorns you might suddenly find your car is no longer big enough. Fear not, here are ten roof boxes that will swallow your extra kit all for less than £200.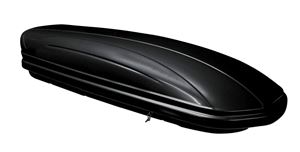 6
VDP MAA320 roof box 320
Available in a variety of shapes and sizes, the VDP range of roof boxes has only one offering under our notional £150 barrier. However, you still get plenty of attractive features despite the low price, including a 50kg payload and 320 litres of space as well as a central locking system to keep your cargo secure.
Buy it now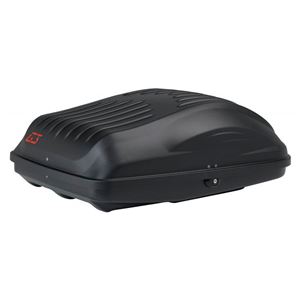 7
G3 Reef 270 roof box
This G3 roof box is closer to square than the more common rectangular shape, making it well suited to smaller cars. It has a useful 220 litres of storage space on offer, the supplied universal fitting kit works with bars up to 90mm wide and it weighs just 9.95kg (making it one of the lighter boxes on the market).
Buy it now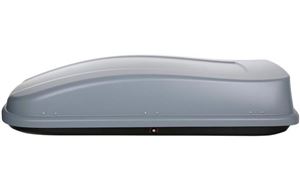 8
Halfords 420L grey roof box
Aerodynamic in design to reduce wind resistance and noise, the Halfords 420-litre roof box is built with ABS and UV protected material so it's scratch-resistant and protected from cracking. Like the other Halfords options, it opens from one side with a spring lid and uses the U-bolt fitting system. Dimensions are 174.5cm x 82.9cm x 39.7cm.
Buy it now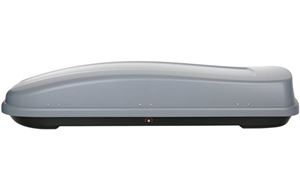 9
Halfords 360L roof box
The perfect solution for those that want something sized between a 320L or 420L roof box, the Halfords 360-litre roof box is scratch-resistant and uses the basic U-bolt mounting system. For security, the key can't be removed unless the box is locked either. Dimensions: 190cm x 63.9cm x 35.3cm
Buy it now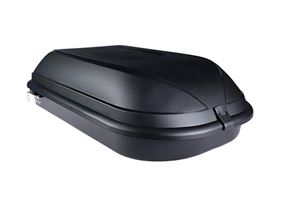 10
Rax roof box
The Rax roof box isn't the most attractive option, but it offers 320L capacity with a max load of 50kg and a lock with key and safety mechanism at the front and back, opening with spring. Dimensions: 1,310 mm length x 780 mm width x 380 mm height.