Top 10: Camping essentials for your car 2023
The Great British Summer. Red skin, rain, midges, freezing water and windswept tents in uneven fields. But it doesn't have to be so uncomfortable, thanks to your car. In fact there are loads of in-car accessories that can make your annual pilgrimage to the seaside or Lake District a far less painful experience. We've tracked down ten of the handiest.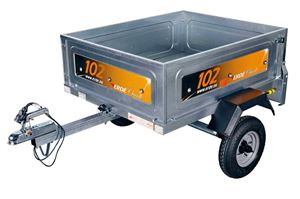 1
Erde Classic 102.2 Trailer - £280
If you have a small car then fitting all of your camping gear in might prove tricky, particularly if you have children. A little trailer like this is the ideal solution – it's light and small enough to be towed by drivers with a basic category B licence, plus it can be towed even by little, low-powered hatchbacks. This affordable trailer is the smallest in Erde's comprehensive range and it does require home assembly, but that should be easy for most DIY savvy people.
The trailer comes with electric hook-ups for the rear lights and the lights themselves are protected, meaning you can store the trailer vertically. The gross weight rating is 300kg, so you can load 245kg of stuff into the trailer safely – but this is a very small trailer and consequently it isn't suited to bulky items. If you're carrying big stuff then you'll need a larger trailer – but Erde has those. With no training a basic category B and B1 licence holder can tow trailers up to 750kg, or over 750kg provided the combined weight of the car and trailer is no more than 3500kg.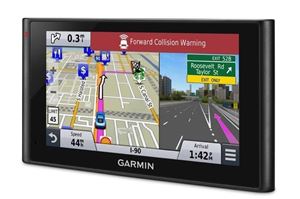 2
Garmin Nuvicam - £300
Let's face it – if you're going on holiday you're going to get lost. It's a fact of life. Thankfully, in an era of satellite navigation, getting lost is temporary. The latest and greatest from Garmin isn't just a big, clear, clever navigation system but it is also a dash camera. That's not only useful for proving your innocence in the event of an accident, but it also means you can record your journey through a particularly scenic route and replay it. If that's your idea of fun.
The mounting system is a highlight – the charge and mount stay in place and the nav unit attaches to it magnetically – when you arrive you just pull it off and take it away with no fiddling. As a navigation system the Nuvicam is great – it has up-to-date European map and traffic information, so if there is a problem on your route it will try to find a quicker alternative. Additionally, if you have an older car without Bluetooth you can pair up your mobile phone to make and receive hands-free calls.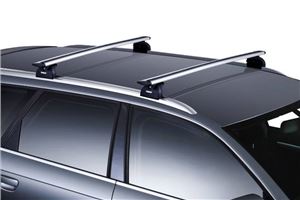 3
Thule Wing Bars and fix points – around £150
If you're going to carry a roofbox, bicycles, canoes or anything else on the roof of your car then you'll need roof bars. Probably the best-known and most respected manufacturer is Thule – and its 'wing' bars are very impressive. They use aircraft-inspired aerodynamic design to reduce drag and wind noise, which makes for better fuel economy and less annoyance on a long trip. You'll need the correct fixing system, which varies from car to car, but Thule will have something to suit. The bars cost around £75 and the fitting systems are about the same price.
Once your roof bars are in place the world is your oyster – there are dozens of devices that can be mounted. There are kits for safely carrying canoes, surf boards, bicycles, skis, snowboards or even hang gliders, plus you can choose from dozens of roof boxes to store equipment. You can also get awnings that attach to roof bars, so you can stay out of the sun when you're having a quiet picnic.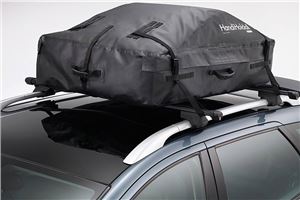 4
Handiworld HandiHoldall - £120
Camping involves a lot of bulky stuff. Tents, sleeping bags, gas canisters, cookers and coolboxes fill the boot of even a larger car very quickly indeed, so a roofbox is often essential. A roofbox is also a pain in the backside once you've finished camping, since it takes up huge amounts of space. That's what makes the HandiHoldall so… handy. It folds away into a little box when not in use.
It's made of a waterproof material and works a bit like a tent, with glass-fibre poles giving it structure when in use. It can be lashed to regular roof bars, or it works with Handiworld's own system for cars that have no roof racking. For holiday makers with limited storage space at home it's ideal.
Buy it now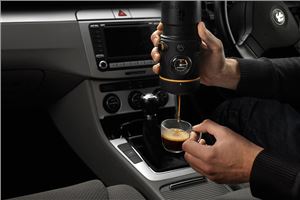 5
Handpresso Auto – around £110
In the countryside there is no Starbucks. That is the terrible reality of things – and if you go camping you will have to face that fact. But the people behind Handpresso, being the rebellious sort, refused to go without their precious morning coffee and invented a 12v, in car coffee machine that makes proper, premium quality espresso.
It's quite expensive, in all fairness, but if you struggle to function properly on a morning without caffeine and instant coffee just won't do there isn't really an alternative. It uses specially designed pods or you can grind your own coffee. It only makes tiny, continental style cups of coffee, though, so no tall cappuccino or fanciful mocchas.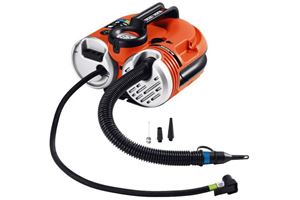 6
Black and Decker ASI500 compressor - £93
Have you ever tried to pump up a dinghy or an airbed with your lungs? It isn't a good experience – and a footpump isn't much better. An air compressor is a far better idea – and this Black and Decker is particularly handy since it can be charged from an in-car 12v socket as well as from the mains.
It can be used to inflate everything from tyres to paddling pools – but it can also be used to remove air. You might think that is a useless function, but it means you can put clothes in those nifty vacuum bags and save precious space in your car, trailer, or roof box. Unfortunately it can't make a tent fit back inside its carry bag. Nothing can.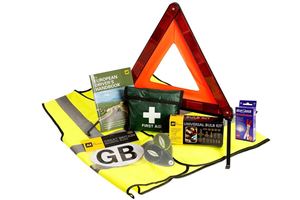 7
AA European Travel Kit - £40
Going to Europe? You'll need to take the right stuff with you and we're not joking – it's the law. Usefully the AA sells a kit which contains most of the bits you'll need, including headlight beam stickers, bulbs, a high-visibility jacket, a hazard warning triangle, a GB plate and a first aid kit.
There are a few other things to consider too, depending on where you are travelling. If you're going through France you'll need breathalysers, plus you'll need high-vis for all your passengers too. The AA European travel kit is a good place to start, though – you'll just need to get a few additional extras.
Buy it now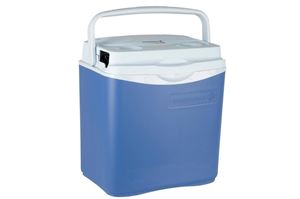 8
Campingaz Powerbox 24L - £70
So you've got your tent pitched up and you're all set for a rural adventure – but where are you going to keep your milk, cold drinks and meat to stop them going off? In a coolbox, of course. Preferably one that plugs into the 12v socket so it can stay cooler for longer, like this Campingaz Powerbox.
There are various different models available with a number of capacities. This 24 litre model is capable of cooling its contents to 16C below the ambient temperature – so if it's properly hot outside your drinks might still be warm. But parking in the shade will fix that problem and should make your life easier when out in the wilderness.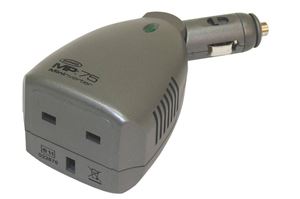 9
Ring 12-240V 500W invertor - £50
As much as the sound of rain on a tent is lovely, there is only so long you can sit in the dark listening before getting bored. When that happens, there is no choice but to watch Breaking Bad again, right from the start, on a laptop. That means finding a three-pin socket to keep the battery topped up.
Luckily you can now find one inside your car. There are various 12V-240V inverters on sale, some for very little, but paying more means more wattage. This cheap, basic 75W device is more than enough for a laptop, though – and it plugs into the 12v socket. More powerful invertors require proper installation.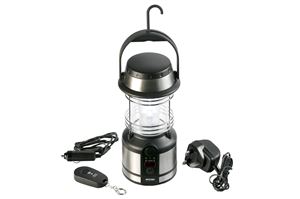 10
Vango 12V lantern - £15
You can't go camping without your own source of light– it's essential for finding your way in the dark and, since they don't put streetlights in the woods, it is going to be pretty hard to see. This lantern isn't very bright but it should be good enough to hang inside your tent, plus it comes with a remote control so you can turn it off once you've settled down in your sleeping bag.
Handily it charges up from either a three-pin or a 12v car socket, so if the LEDs start to dim you can brighten them up without going on a mission to find a new set of batteries. It is cheap and cheerful, but it does the job. It would be just as at home in the boot for emergencies as in the camping box in the attic, for your rare forays into the wilderness.