Top 10: Ways to prevent car theft
Having your car stolen or burgled is a gut-wrenching experience, both emotionally and financially - but there are a few ways to make sure your vehicle is as secure as possible. We've also included a few measures to specifically prevent keyless entry theft considering that's a growing problem in itself.
What is keyless theft and how can you prevent it?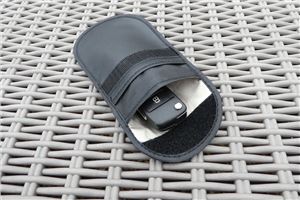 1
Monojoy faraday bag
One of the best ways to prevent keyless theft is to stop the key from being vulnerable by blocking the signal. Thieves use relay devices to amplify the signal from the key fob in your home to a transmitter near your car, which essentially tricks your car into thinking the key is present. This allows them entry into the car, where they can use the start-stop button to start the car without the key. The key also doesn't need to be present within the car for it to continue running - so they can keep driving as long as the ignition isn't turned off at any point.
For £8, you can get some peace of mind about leaving your keyless entry car outside your house by buying a signal-blocking bag, sometimes calls a faraday bag/pouch. Just remember that you get what you pay for, so this isn't exactly a bullet-proof solution. The Monojoy pouch - like many others on Amazon - also falls apart after a while because of cheap materials, so bear in mind that once the metal lining is torn, the pouch will no longer work as it's intended.
>> Top 10: Signal-blocking pouches
Buy it now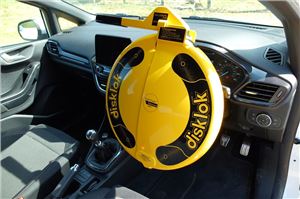 2
Disklok steering lock
In a time of smartphone-linked immobilisers and GPS trackers, the Disklok is an old-school way to protect your car from thieves - especially if you have something that thieves are keen to target, like a Land Rover Defender or a motorhome which is parked up for several months at a time. It's essentially a large reinforced steel disc that you lock around your steering wheel. Even if someone breaks into your car and starts the engine, they would not be able to steer it as the disc spins around.
There are three sizes - small, medium and large - so it will suit most cars as well as pick-ups, vans and campervans. It can be tricky to fit at first - and it's heavy - but it soon becomes something that only takes a couple of minutes to do. If you're always running late or in a rush you'll find it a hassle, but those few minutes could prove the difference between someone stealing your car or not.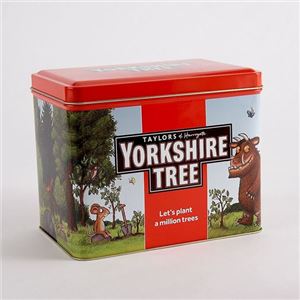 3
Biscuit tin
You might think this is a joke, but trust us - it isn't. In fact, a quick browse of any comments section below any keyless theft feature will likely be littered with the same suggestion from those that don't want to spend a penny. If you're looking for a free and easy solution, you can actually just put your keys in a tin with a sealed lid and that often stops the signal from the key fob being picked up - preventing relay devices that are commonly used in keyless car thefts.
It's also very easy to test if it works: simply lock your car and then put your key in a tin (like an empty biscuit tin). Walk out to your keyless entry car and if it doesn't unlock when you're close by then it isn't picking up the signal.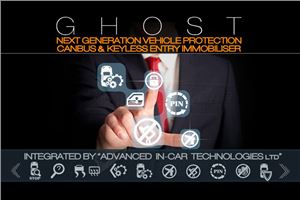 4
Ghost Autowatch immobiliser
A good aftermarket immobiliser is a pricier solution than old-school steering locks and parking posts, but they're definitely something to look into if you're worried about keyless theft and don't trust a signal-blocking bag to protect your car.
For example, the Autowatch Ghost immobiliser uses the buttons in your vehicle, like those on the steering wheel, doors and centre console, to allow you to make a unique PIN sequence that must be entered in order to start the car. There's also an iPhone app that connects to your vehicle and allows you to get in and drive without having to enter the PIN.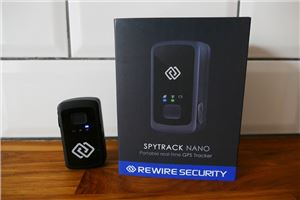 5
Vehicle tracker
For expensive cars, many insurers require a tracker to be fitted and, while this might not be a necessity for your everyday runabout, it's still a smart idea for those worried about theft - especially if you have a car/van that thieves will target. Rewire Security's Spytrack Nano is a small tracker for keeping tabs on your car or anything else for that matter. The app integrates Google Maps and the topography can utilise satellite imagery if you choose. Using the desktop site you can set up 'geofence zones' that allow you to place markers on the map so that if the tracker goes outside of them you'll be alerted. Aside from that, you can set up alerts if the tracker moves or travels beyond a certain speed.
Buy it now