Top 10: Best sat navs for motorhomes
Taking a holiday is supposed to be a relaxing, stress-free experience. If you're venturing out in your motorhome, however, there are countless ways for it to become anything but enjoyable. Narrow lanes, busy town centres and low-hanging bridges can all turn the trip to your destination into a complete nightmare. Consequently, it's not a bad idea to pick up a motorhome-dedicated sat nav to help you avoid these unpleasant snags. So, to grant you stress-free travel, here are ten of the best around – from top-spec standalone motorhome sat navs to more affordable, entry-level models.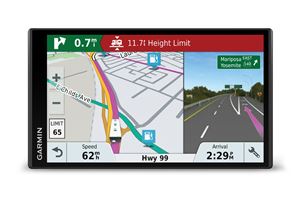 1
Garmin Camper 770LMT-D – from around £340.92
If you're looking for a flagship sat nav from a well-known brand, look no further. Garmin's 770LMT is designed specifically for motorhomes and features custom routing to suit the size and weight of your vehicle. It also has a big 6.95-inch touchscreen, Bluetooth connectivity, European maps with lifetime updates, a campsite directory, free traffic updates and speed limit and camera warnings. Many will appreciate its live parking information, too, which helps you quickly find free spaces.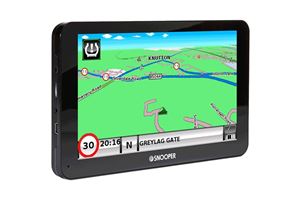 2
Snooper Ventura Pro S6810 – from around £349.99
You might not be familiar with the Snooper brand but the company has a long history of producing bespoke electronic equipment for vehicles. This is one of its high-spec motorhome navigation options and is consequently packed with features, including a 7-inch screen, European maps with lifetime updates, traffic and speed limit alerts, low bridge warnings, Bluetooth and an FM transmitter. This means you can tune your radio into it so you get clear, audible voice commands.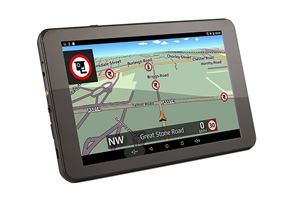 3
Aguri Motorhome & Caravan RV720 – from around £259.99
Like Snooper, Aguri focuses on delivering sat navs, dash cams and camera detectors for automotive applications. While this is a more affordable unit, however, it's certainly not compromised on the specifications list. It has a big 7-inch screen, an integrated dash cam, European maps with lifetime updates and vehicle attribute inputs for bespoke routing. The RV720 also comes with a substantial caravan park and campsite database, while a range of upgrades is available. No Bluetooth connectivity, though.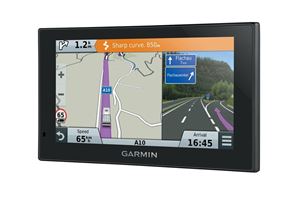 4
Garmin Camper 660LMT-D – from around £274.45
Those who don't fancy dropping almost £350 on Garmin's 770LMT-D should instead consider this less costly 660LMT-D version. It has a smaller 6-inch screen but it still packs European maps with lifetime updates, Bluetooth, bridge heights, live traffic and vehicle-specific route planning. It gets its bigger brother's voice control system, too, so you don't have to take your hands off the wheel to make changes. Similarly, a version with a back-up camera is also available.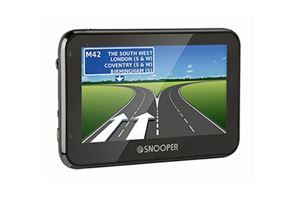 5
Snooper S2700 Ventura Pro – from around £219.99
If you're looking to spend a little less, cast your eyes over this mid-range Snooper offering. It's only got a 4.3-inch screen but it still features large vehicle routing, European maps with lifetime updates, a comprehensive campsite and stopover database and speed limit warnings. It receives live traffic updates, too, helping you avoid any nasty jams during your trip. Like the more expensive S6810, you can also opt for speed camera alerts for a small fee.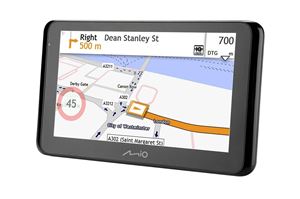 6
Mio Spirit 8670 LM Truck – from around £169.99
Mio has a reputation for producing affordable, straightforward sat navs and this device, which is optimised for larger vehicles, appears to be no exception to that rule. It's one of the more affordable name-brand units but doesn't skimp on features; it has a 6.2-inch screen, lifetime European maps, speed camera alerts, speed limit information and Bluetooth. Like other Mios, it also features a useful parking assistance tool to guide you quickly to local parking spaces.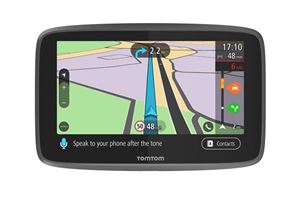 7
TomTom Go Professional 6250 – from around £389.00
Those of you familiar with TomTom units may want to consider the top-flight 6250, which is designed for use in large vehicles. The 6-inch unit is well equipped with European maps, built-in Wi-Fi for automatic updates, hands-free Bluetooth, live traffic and speed alerts. Like others in its class, it also lets you enter the dimensions of your vehicles to ensure appropriate route guidance. You get lifetime map updates for free, too. Less expensive versions are also available.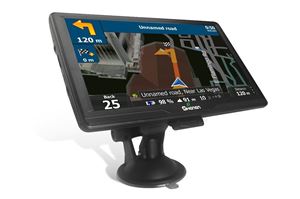 8
Shenen 7-inch Truck GPS – from around £57.99
If you're not looking to spend much, you'll struggle to find a cheaper option than this Shenen-branded sat nav. It includes UK maps, although European maps are available to download, and lifetime updates are reputedly included – and it also has a big 7-inch screen, speed limit warnings and a host of other features and tools. There's no live traffic but few offer that below £100. A 12-month warranty instils a little extra confidence, too.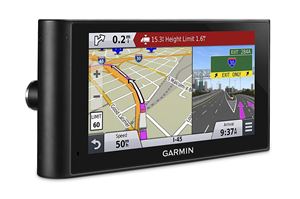 9
Garmin 6-inch DezlCam – from £449.99
This isn't a cheap solution, by any stretch, but it does a lot to justify its price tag. This 6-inch sat nav, designed for large vehicles and trucks, features an integrated dash cam to record your trip and any incidents, for starters. Consequently, it could be a good solution for some. It also comes with European maps with lifetime updates, vehicle-specific route planning, lifetime traffic and Bluetooth connectivity – all of which is wrapped up in a slick Garmin package.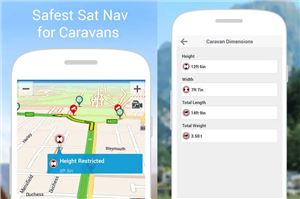 10
CoPilot Caravan – from £49.99
Don't want more clutter in your cabin? You could opt for CoPilot's excellent 'Caravan' mobile app, which is designed specifically for those towing a caravan or driving a motorhome. It supports offline maps, meaning you don't have to rely on a mobile signal, and plots routes based on your vehicle's size and load. You also get European maps with lifetime updates, speed limit indications and alerts, a vast points of interest database and a route planning tool.
Related Articles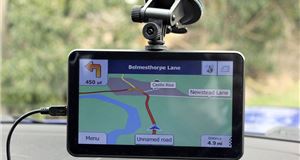 Sat navs
If you're looking at buying a sat nav it's easy to get baffled by the myriad options available. So, we've...