What is it?
The Tile is a device used to track whatever you attach it to using Bluetooth. The obvious things are your keys and wallet. But it's essentially anything you don't want to lose - whether that be your luggage, digital camera, backpack or laptop.
Tile's newest Bluetooth tracker, the Tile Pro, is the first to come with a replaceable battery, one of the most requested features from Tile users. It also has a longer Bluetooth range (90m) and is three times louder than previous Tiles.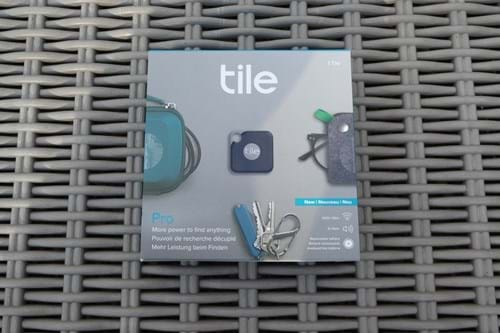 What's it like?
Once you put in the coin battery, which is included in the box, and pair you're phone (Android or iOS) to your Tile using the free Tile app, you're good to go. Beyond the Bluetooth range, the app will automatically show you the last time and place it saw the Pro on a map. Once it's picked it up on Bluetooth, you can 'ring' your Tile from your phone to track it down.
If you lose your phone, just double press of the Tile will make your mobile ring, even if it's on silent. Or mark your Tile as lost on the app and, if someone in the Tile community comes within range of it, you'll be notified of its last known location.
For example, imagine dropping your keys somewhere but not being able to figure out where you lost them. Community Find means that if someone with the Tile app walks by whatever your Tile Pro is attached to, you'll be notified via the app where it is.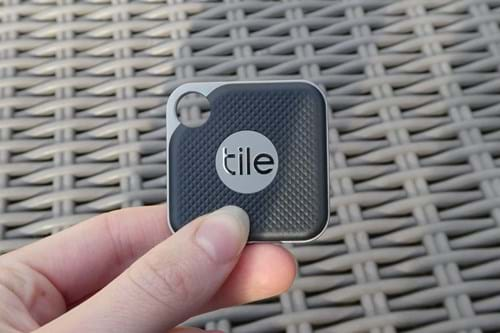 The Tile community is massive, and one of the reasons we think the tracker is such a good investment. Although, it almost goes with saying that this feature is obviously more useful in urban areas than rural locations where it's less likely that people will be using the app.
Before Tile launched the Pro, Tile trackers lasted for one year before needing to be thrown away and replaced with a new device — which was discounted as part of the re-Tile scheme.
The Pro now comes with a battery that should keep it powered for about 12 months. The Tile Mate, which is cheaper than the Pro and has a 45m range, also now has a sliding battery door compartment so the devices no longer need to be binned after they run out of charge.
The newest Tile has an IP55 dust and water resistance certification because the battery compartment isn't sealed. This means it won't be harmed by water splashed at it, however, it shouldn't be submerged in water.
The Pro is also three times louder than the Tile Slim — which is a credit card-width tracker better suited to keeping tabs on your wallet. So, you should be able to hear it over the commotion of your partner rummaging around trying to find their keys...
It's black to distinguish it from other Tile trackers, although Tile also sells a white version of the Pro when you purchase a Pro Combo two-pack — which is currently about £50. The Pro also has a keyring hole to make attaching it to your keys very easy. Buyers get a 30-day guarantee and one-year warranty as well.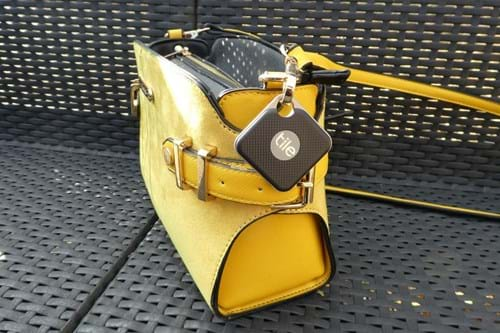 Should I buy one?
If you're always losing your keys, this is definitely a worthwhile investment. It's a bit pricey, but it lasts for a year without needing another battery. Plus, it's the best tracker in the Tile range, as well as the best of the Bluetooth trackers we've tested because of the Community Find feature.
If you know someone who's always losing things, it makes a great gift. Or, if you're travelling somewhere unfamiliar, having one in your bag to keep tabs on things isn't a bad idea.
Buy directly from Tile here