Top 10: Welders for under £300
If you're about to embark on a restoration project, you'll need a decent welder at your disposal. And the good news is that whether you fancy a MIG or an arc welder, there are some great buys right now. Our selection here covers a wide price range, starting from less than £80 – which means there's something for every budget.
So check out which welders we think offer particularly good value with specifications that should satisfy most DIY restorers' needs. And if you've got experience of any of the models featured here, don't forget to leave a comment below to let us know what you think.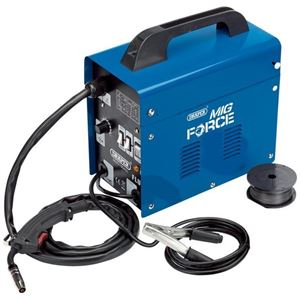 1
Draper Gasless Turbo MIG Welder
Normally retailing at around the £195 mark, the current promotion on this gasless MIG welder means it offers excellent value at the price shown here. Using flux cored wire means that no gas is required for this particular MIG, obviously making it ideal for use outdoors or in windy conditions. Standard features include a safety torch, four-stage power setting, thermal overload protection and variable wire speed control for a flexible weld. This particular welder is also 'ready to go', coming complete with a spool of 0.8mm flux cored wire, a chipping hammer/brush and face mask.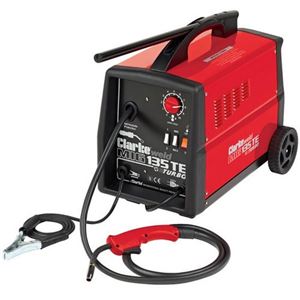 2
Clarke 135TE MIG Welder
Perfect for the DIY-minded classic car owner is this great quality MIG, its professional style non-live torch being fine for the inexperienced welder, while its turbo fan means those with major tasks ahead can weld at full power for long periods. The 135TE also comes complete with everything you need to get started, including CO2 gas (390g), mild steel wire, torch assembly, earth clamp, face shield and a full user guide. That makes this particular gas MIG welder ready to use straight away. Good value too, via Machine Mart. 
Buy it now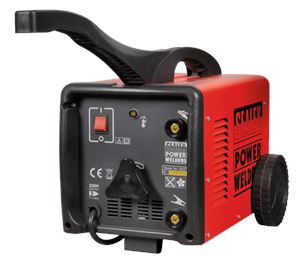 3
Sealey 180XT Arc Welder
Improving the value for money of this particular arc welder is the fact that the quoted price includes an accessory kit comprising an electrode holder, cables, earth clamp and a combined chipping hammer and wire brush. As for the welder itself, this features a forced-air cooling system to enable extra-long periods of usage. It also comes with an ergonomically-friendly carrying handle for maximum mobility. At this price it's an excellent buy, one well worth considering if an arc welder is your preference. 
Buy it now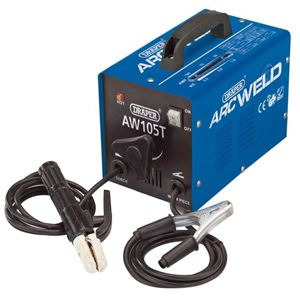 4
Draper 100A 230v Turbo Arc Welder
For anyone looking to buy an arc welder on a tight budget in order to carry out fairly small jobs or simply practice their techniques, this entry-level model from Draper offers great value – especially as its price is now less than £80 thanks to Draper's current promotions. This welder offers continuous regulation of the welding current, and is compact and lightweight enough (at 15kg) to be relatively portable. It comes supplied with a face mask and combined chipping hammer / wire brush. Quote part number AW105T when ordering.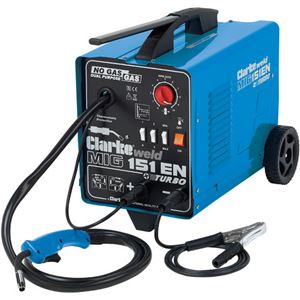 5
Clarke MIG151 Turbo No gas/gas
This 150 Amp dual purpose welder is ideal for those that want to MIG weld but without the gas. It comes with a special flux-coated wire that produces its own gas shroud as it burns. That makes it ideal for working outside where there isn't much shelter and perfect for light automotive work. And, if you take to it and want to get your weld on then you can easily convert it to run on conventional shielding gases. It's also ready to go, straight out of the box - it comes with flux-coated mild steel wire, professional style torch assembly, earth clamps and face shield.
Buy it now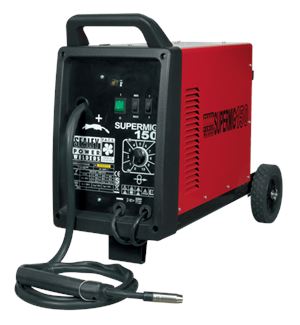 6
Sealey Professional Supermig150
You can buy cheaper Sealey MIG welders than this, but the Supermig150 is the most affordable model in the company's well-proven Professional range – and at the price shown here (currently reduced from the regular cost of almost £444), there's no knocking its value for money. You'll need to add your own gas to the price, but it's still a great buy for anyone looking for a powerful and durable MIG. Included in the spec is an industrial CO2/Argon regulator, while the Supermig150's built-in wheels and carry handle make this a particularly mobile professional-grade welder.
Buy it now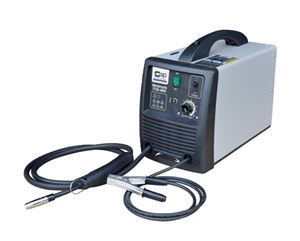 7
SIP Weldmate T126 Gasless MIG
With more than £135 currently knocked off its usual price, this gasless MIG makes a great deal of sense – and is the second cheapest featured here. Despite its low price, however, the Weldmate T126 is a tough offering aimed at private and trade users alike, offering two power settings, a 60-125amp range and the ability to use either 0.8 or 0.9mm flux corded wire. It comes ready-to-use in gasless mode and is capable of welding steel ranging from 1.2 to 4mm in thickness. For the money, this is one of the most useful welders currently available.
Buy it now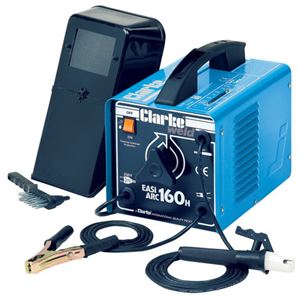 8
Clarke Easi-arc 160N
If you've got some gates (or a Land Rover chassis) to weld up, then you might find the thicker steel is too much for your MIG welder. Step forward this handy home use ARC kit. It's 150 amps so you'll be able to run it off a domestic socket and it's variable so it'll go down to 40 amps if you find yourself dealing with thinner metal. It comes complete with standard welding leads, electrode holder, earth clamp, face shield, and chipping pick/wire brush. If you're new to ARC welding, we'd recommend getting some scrap metal to practice on before first.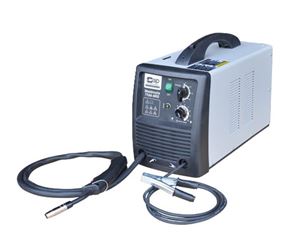 9
SIP Weldmate T166 Gas / Gasless MIG
Normally available direct from SIP for £467, this high-spec MIG welder offers superb value for money at its current discounted price – and for those seeking something even more versatile than the other SIP welder featured here, we think the T166 deserves serious consideration. With six output settings, a 30-165amp range and the ability to weld steel up to 6.2mm thick (making it ideal for hefty chassis repairs and so on), it's one of the best-value trade-spec MIGs for the hands-on classic car owner.
Buy it now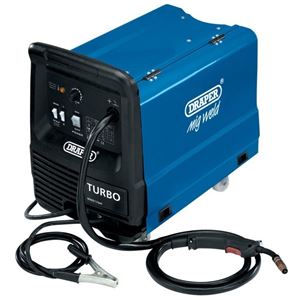 10
Draper 180A 230v Gas / Gasless  Welder
We wouldn't normally include this welder here, as its usual price of around £505 takes it well out of our price bracket. But as part of Draper's current promotions you can pick up this serious piece of kit for less than £300, making it a very tempting proposition. It's also a highly versatile welder as you can use it either with or without gas (it comes with gas bottle securing clips for the traditionalists), being compatible with both solid and flux-core wire. It also features four-stage power settings, variable wire speed control, thermal overload protection and a non-live direct-fit safety torch. Amperage range is 40-180A. It's a hefty item at 31kg but comes with wheels for maximum mobility.