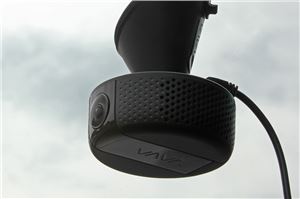 6
Vava Dash Cam
The Vava Dash Cam makes use of a bespoke app which, when you connect your phone to the camera, primarily allows you to quickly preview, download and share captured footage.
Despite the comparatively low price tag, the Vava is also a 1080p, 60fps HD dash cam with GPS and a G-sensor for automatic footage capture when mobile or parked.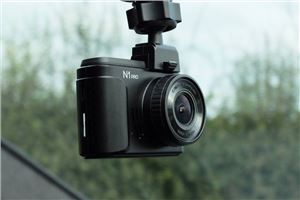 7
Vantrue OnDash N1
The small dimensions of the N1 make it ideal if you want an unobtrusive dash cam. It films in 1080p at 30fps — a standard we've now come to expect from all but the cheapest dashcams — and features a Sony sensor, designed to make footage at night better, along with a 160-degree wide-angle lens. Other features include a 24-hour parking mode and collision detection when turned off.
While we like the look and feel of the N1 - and we certainly have no complaints about the footage - the £65 price tag combined with a lack of GPS and WiFi means it's hard to recommend. True you can add GPS, but it's an extra £20. There are plenty of dash cams that record in the same (or an even higher) resolution for considerably less money. The YI Smart immediately springs to mind while the Azdome GS63H is not only cheaper but also comes with more features as standard.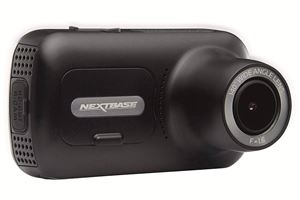 8
Nextbase 322GW
The 322GW features GPS to record your speed and location, WiFi to watch and send the footage directly from your phone, and Intelligent Parking Mode. It also offers a number of more impressive features like Emergency SOS and Alexa voice assistance. Resolution is 1080p HD at 60fps with a 140-degree viewing angle.
The 322GW is also compatible with the Nextbase Rear-View Camera Modules so you can keep an eye on passengers or what's happening behind you - which is ideal in case you're rear-ended and want to prove it wasn't your fault.  
Buy it now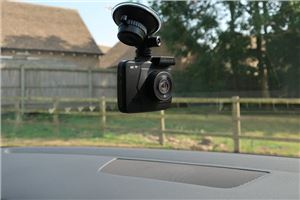 9
Azdome M06
For a little over £70 (at the time of writing), the dash cam comes with GPS, Parking Mode and WiFi.  Despite being advertised as 4K, the M06 actually records in 2880 x 2160p. True 4K resolution needs to be 3840 × 2160p. However, footage quality is above average at 2160p at 24fps (frames per second) - considering that standard resolution is 1080p and high-quality dash cams, like the Garmin 66W and Nextbase 522GW, shoot at around 1440p.
With WDR (Wide Dynamic Range), the Azdome M06 can also produce higher quality videos at night, with things like headlights, streetlights etc causing less overexposure so you can read licence plates better. The GS63H has a parking mode with a motion sensor too, so the camera will switch on and start recording if the camera is moved or jolted.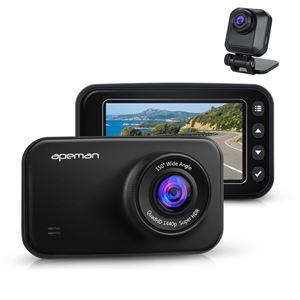 10
Apeman C860 Dual
Apeman's C860 offers 1440P at 30fps video resolution or, with the rear camera connected, 1080P from both dash cams. It also features parking monitor to keep an eye on your car when you aren't driving, 150-degree wide-angle lens, a 2.7-inch LCD screen and driver fatigue alerts.
It also comes with a 12-month warranty for extra peace of mind.
Related Articles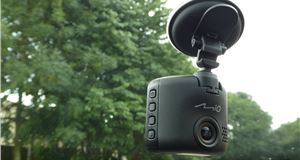 Dash cams
When it comes to picking a dash cam, there is a range of different options out there. These are the things...