Top 10: Dash cams under £100 2019
How much you want to pay for a dashcam is entirely a personal decision, but if you put functionality and quality above the price we can recommend cameras in the £50 to £100 range.
Top 10: Dash cams under £50 | Top 10: Dash cams for under £200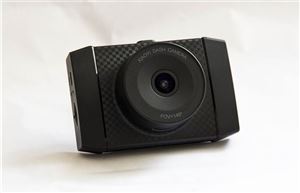 1
YI Ultra Dash Cam
Currently on sale at £89.99, we've already tested the YI Ultra and found it to be a good quality unit.  It offers a maximum 1520p resolution at 30fps - compared to 1080p for many dashcams - and is fitted with a large aperture f/1.9 lens with a wide angle of 140.6 degrees.
You can playback recordings via the device or through your smartphone via an app too.
Buy it now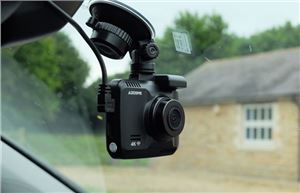 2
Azdome GS63H
Down at the lower end of our price bracket is the Azdome GS63H. Adzome isn't a familiar name when it comes to dash cams and you probably won't be surprised to learn this is another Chinese firm that sells mainly through Amazon. However, the website looks far more professional than many other dash cam brands from the Far East. It retails at around £75 but we've never seen it for more than £60.
It comes with an impressive specification for the price with GPS, WiFi, motion detection, a Sony sensor camera and the ability to capture footage in 4K Ultra HD. There's also a companion app - called rather unfortunately 'LuckyCam' - which lets you view any footage, plus save it to your phone, share it or email the file to someone.
Buy it now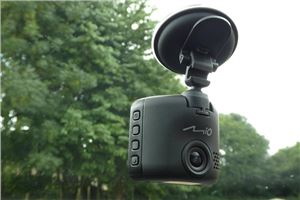 3
Mio MIVUE C330
The MIVUE C330 is another offering from one of the better-known brands. The specs of the MIVUE C330 are up with the standard you'd expect at this price, with 1080p recording and a 130-degree lens with a G-sensor to activate saved recordings.
Nudging up the appeal are safety camera warnings with free updates for life, plus GPS tracking that provides speed and location on all recordings – something that few rivals do at this price.
Buy it now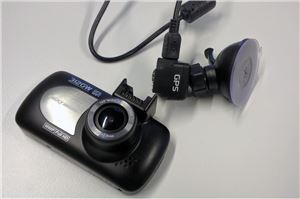 4
Nextbase 312GW In Car Dash Cam
The Nextbase 312GW is one of our favourite mid-range dashcams, largely due to the fact that it packs in some key features that really justifies a few quid more than cheaper alternatives. The big plus on the 312GW is that it includes GPS, so when you download your clips into the Nextbase software it gives you location as well as speed and G-force – all of which will be invaluable should you need it in the event of an incident.
The sturdy build quality you expect from Nextbase, sharp 1080p footage @ 30fps and the clever mount that keeps the power lead in place (while allowing you to remove the camera) combine to make the 312GW a smart buy.
Buy it now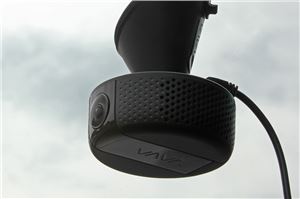 5
Vava Dash Cam
The Vava Dash Cam makes use of a bespoke app which, when you connect your phone to the camera, primarily allows you to quickly preview, download and share captured footage.
Despite the comparatively low price tag, the Vava is also a 1080p, 60fps HD dash cam with GPS and a G-sensor for automatic footage capture when mobile or parked.
Buy it now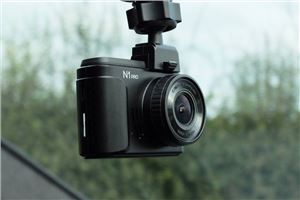 6
Vantrue OnDash N1
The small dimensions of the N1 make it ideal if you want an unobtrusive dash cam. It films in 1080p at 30fps — a standard we've now come to expect from all but the cheapest dashcams — and features a Sony sensor, designed to make footage at night better, along with a 160-degree wide angle lens. Other features include a 24-hour parking mode and collision detection when turned off.
While we like the look and feel of the N1 - and we certainly have no complaints about the footage - the £65 price tag combined with a lack of GPS and WiFi means it's hard to recommend. True you can add GPS, but it's an extra £20. There are plenty of dash cams that record in the same (or an even higher) resolution for considerably less money. The YI Smart immediately springs to mind while the Azdome GS63H is not only cheaper but also comes with more features as standard.
Buy it now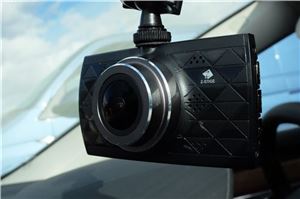 7
Z-Edge Z3 Plus
Features like Ultra 2.5k Wide Quad HD in 1440P and a HDR night vision mode are a welcome surprise at this price. Although labelled as being a £200 camera, it's frequently available from Amazon for half that. 
It may be missing things like GPS but the footage it takes is excellent, which at the end of the day is usually the most important factor of all. It doesn't take any time to set up and once fitted you can just leave it alone to record in the background. It's also reliable and easy to use, so although not the cheapest dash cam around, we think it's a worthwhile investment given the quality of the footage it captures.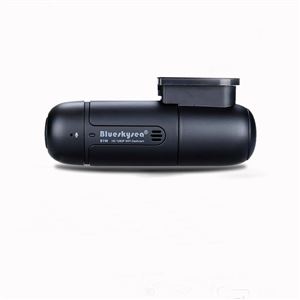 8
Blueskysea B1W dash cam
Conveniently sneaking over the £50 mark, the Blueskysea B1W takes a bold but clever alternative approach by ditching the display screen altogether. That makes the B1W genuinely small – just 90mm x 29mm x 38mm, so you should have no issues tucking it out of sight behind your rear-view mirror.
The built-in WiFi allows you to connect your smartphone to the B1W so you can review footage and alter the settings, and the B1W also uses large capacitors rather than a lithium-ion battery which Blueskysea says works better in hot environments.
Buy it now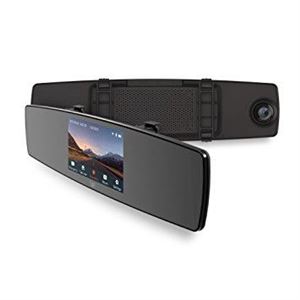 9
YI Mirror Dash Cam 1080p
We've tested other dash cams by YI and come away impressed, so its Mirror Dash Cam looks like a sound bet. Like other offerings that take the same approach, the main body clips over your current rear view mirror to give you a bigger mirror with a screen embedded in it plus a 1080p camera on the back of it to record forwards. A rear-facing 720p camera is also bundled in, giving you a lot of kit for your money.
YI's app allows you to download footage via wifi and store or share it, while a G-sensor and driver fatigue alerts are also included – although this amounts to little more than a two-hour timer that you have to press to silence. Regardless, for just over £60 a twin-camera mirror set up looks like good value.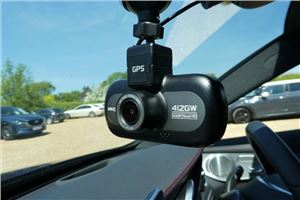 10
Nextbase 412GW
This dash cam is a bit dated now, with the 612GW being the latest Nextbase dash cam on offer, but the 412GW records in up to 1440P at 30 frames per second - which is above average for decent budget dash cameras. However, it's perhaps at its best in 1080P at 60 frames per second, which provides extremely clear, crisp, fluid video.
Features include a quick-release magnetic mount and WiFi connectivity, so footage can be accessed via a smartphone. Things like GPS tracking, speed stamping, car licence plate details and audio recording can be configured quickly in the menus and the 412GW has touch-sensitive buttons, too.