Top 10: Dash cams under £200 2019
You can pay more than this if you're feeling flush, but generally speaking the cameras available in this bracket should have all the bells and whistles you could need.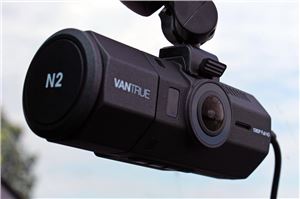 1
Vantrue OnDash N2
The Vantrue OnDash N2 is a capable, straightforward and feature-packed dash cam that offers plenty of functionality for a sensible price. As a result, if you're looking for an affordable and serviceable dual-camera unit, the OnDash N2 should be on your list. The N2's key feature is a wide-angle forward-facing camera that works in conjunction with an adjustable rear-facing camera. These allow it to capture a 310-degree view around the car, meaning all the evidence you need should be recorded in the case of an incident.
Vantrue, a brand that originates from China, also has a good reputation for support and service. Consequently, even though it might not be a name that springs to mind, you shouldn't have trouble getting help with any issues that might arise.
Buy it now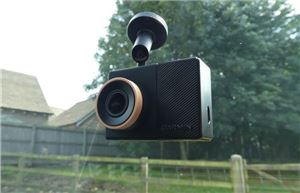 2
Garmin 55 dash cam
If you're looking for a top of the line, feature-packed dash cam then the Garmin 55 definitely fits the bill. Footage quality is excellent, as are the driver assistance systems you get included.
Another clever feature is the voice control, so you start or stop recording without having to take your hands off the wheel. Compact and well-built, the Garmin 55 is a safe bet at a reasonable price.
Buy it now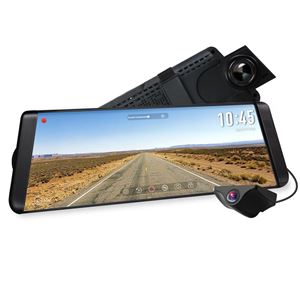 3
Auto-Vox X2
The Auto-Vox X2 is a mirror dash cam, meaning you get a rear-view mirror in the box, which acts as a touch-sensitive screen when the camera is recording. As well as being more discreet than many other dash cams, it also offers dual footage of your car via a second dash cam for the rear windscreen.
The rear-view camera can provide decent night time footage (720P), while the front camera offers 1296P. The X2 also features Lane Departure warning.
Buy it now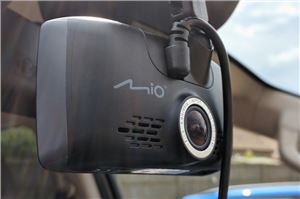 4
Mio MiVue 658 Touch WiFi
The Mio MiVue 658 WiFi dash camera is easy to use and great for recording videos in all weather conditions. Its low light recording capability is a particular highlight, with its HD camera picking up everything with ease. However we think the WiFifunction will be this unit's biggest appeal to many. You can connect the device straight to your computer via a lead, but if you don't own a smartphone then spending money on the 658 WIFI isn't worth it - cheaper cameras record similarly clear footage.
The 658 WFi is not the cheapest dash camera on the market, but you do get a sense of where the extra money has been spent, with the high-quality touchscreen and camera providing excellent video recording. It's a pity that you have to buy an additional £30 Smartbox to make the most of the parking feature though.
Buy it now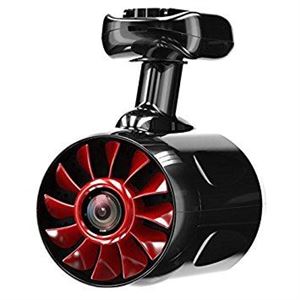 5
Le Dash Cam 1S 160 Degree
In truth the appearance of a dashcam counts for virtually nothing, unless it is so monstrously ugly that it offends your passengers. But the Le Dash Cam 1S is included here largely because it looks fantastic, clearly being modeled on a jet engine with the lens itself mounted centrally within the turbine blades.
Details on the functionality of the Le Dash Cam are actually a little light, but the lens itself is a usefully wide 160-degrees and the wide F1.8 aperture should mean good performance in low light conditions. But with this much style you probably won't care.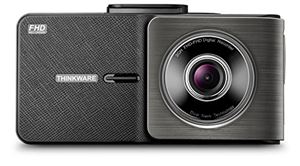 6
Thinkware X550 Full HD Dash Cam
Thinkware is not a brand we've seen a great deal of before, but the X550 offers a 140° viewing angle, which records in full HD 1080P at 30fps. Along with GPS, this good-looking piece of kit also provides safety camera alerts, including average speed check zones.
A technology called 'The Super Night Vision' apparently achieves impressive footage at night by increasing brightness levels up to 1000 per cent with reduced noise in low-light conditions. The X550 is claimed to offer safety systems such as forward collision warning and lane departure warning too. It also comes without a 12v connection, so it's a hardwire unit only unless you pay extra.
Buy it now
7
Mio Mivue 792 Wifi Pro
The Mio Mivue 792 aims to take the whole idea of a dashcam that bit further, claiming to be able to replicate several safety features such as lane departure warning and a forward collision warning system. It does this by combining the camera image with the internal GPS system.
It's a very good camera in many ways so although the lack of USB connection and fiddly event button are both annoyances for those that want true ease of use, it's easy to set up and provides very good footage.
Buy it now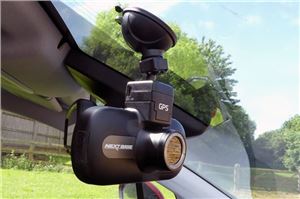 8
Nextbase 512GW
The 512GW offers GPS and WiFi, as the GW name suggests. It also has a Sony image sensor and more advanced night time shooting than the 412GW, along with a supplied polarising filter. Maximum resolution is 1440p at 30fps, but it will shoot in 1080p at a faster 60fps as well. 
The 512GW comes with the convenient Click & Go magnetic mount, so the dash camera can be removed from the car without moving the wiring and mount or messing up that perfect camera angle.
Buy it now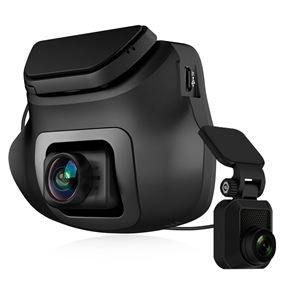 9
Z-Edge Z3 dual dash cam
Z-Edge's Z3 dual dash cams are designed to stay hidden, and dismount from the windscreen easily with sliding front camera mount. The cameras record in 1920 x 1080P at 30fps, while the built-in 450mAh battery enables 30 minutes of recording without power input.
The front camera records in 2560 x 1440P at 30fps with the rear camera disconnected. Wide Dynamic Range tech also balances exposure in low light conditions.
10
Nextbase 612GW
Although not the most expensive camera from the manufacturer, the 612GW shows what Nextbase is capable of in terms of features. Amongst the big standard spec you get wifi connection, a sturdy metal casing and a 150-degree wide angle lens, although many of those are found lower down the Nextbase range.
What gives the 612GW the edge however is the headline-grabbing 4K Ultra HD resolution and the polarising filter that makes for excellent footage in dark or poor weather conditions. If you do a lot of driving at night or in the rain and you want to be as certain as you can that your dashcam will capture the crucial information, the 612GW is right up at the top of the pile.
Buy it now
Related Articles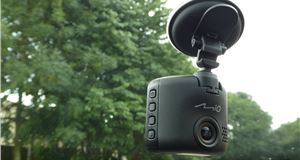 Dash cams
When it comes to picking a dash cam, there is a range of different options out there. These are the things...