What is it?
The 422GW sits alongside the 522GW and 222 in Nextbase's newest range of dash cameras. Priced at £129, the 422GW features GPS to record your speed and location, WiFi to watch and send the footage directly from your phone, and Intelligent Parking Mode. It also offers a number of more impressive features like Emergency SOS and Alexa voice assistance.
Resolution is 1440p HD at 30fps with a 140-degree viewing angle, or you can record at 1080P HD @ 60fps - which will record a smoother video but lower quality footage. The 422GW is also compatible with the Nextbase Rear-View Camera Modules so you can keep an eye on passengers or what's happening behind you.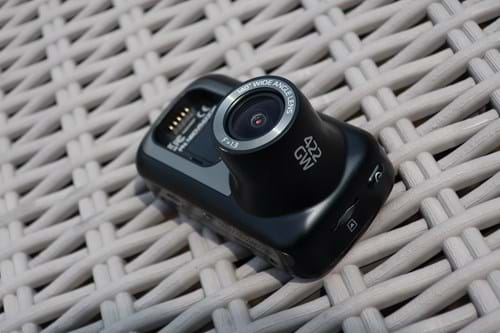 What's it like?
It's impressive, if not a touch too big for our liking with the mount attached. The dash cams in the new range are around 35% smaller than the previous models and the clunky mount has been replaced by a Click&Go Pro mount that connects straight into the body of the camera using a magnetic attachment. The charging cable then plugs directly into the camera or the mount so that you can remove the dash cam unit and put it in a glovebox away from prying eyes.
When you get back in your car, the camera then easily clicks back into the mount with no fuss and no fiddling with plugging it in again. The 3M adhesive mount attaches firmly to the windscreen so if you plan to change it into different vehicles frequently, opt for the suction mount. The mount can be very firm when it's brand new so it needs a strong pull to separate if you want to swap the adhesive option for the suction one.
Setting up the 422GW is very simple. There are only two physical buttons on the device, but in reality, you'll rarely have to use them anyway. Once you start the car, the camera starts recording and you can press the big red button on the bottom if you want to save a clip to prevent it from being looped over.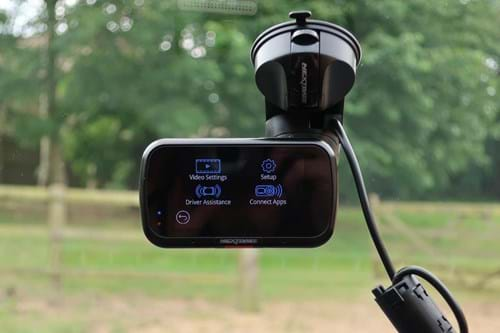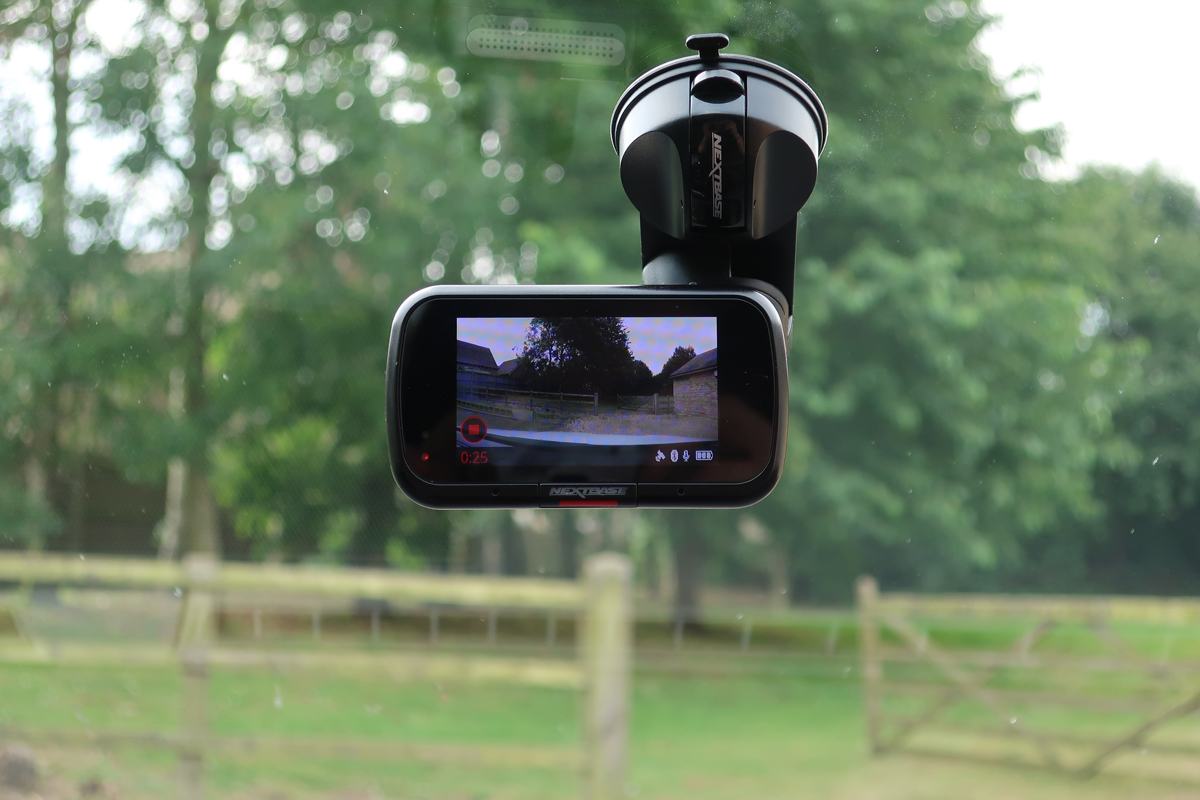 There are various settings you can go through - like resolution, duration of recording (1, 2 or 3 minutes) and exposure - but once you've set the date and put your micro SD card in the side then you're good to go. Things like Parking Mode - which records for a short period of time when the car is parked if it the G sensor detects an incident - time stamp and speed stamp can be switched on and off too.
Using Bluetooth 4.2 Low Energy tech, video files can be sent to your phone in two resolutions (high and low), meaning the low res files can be viewed quickly as they take a very short amount of time to transfer. If anyone has tried to transfer a dash cam video file to their phone via WiFi using the previous Nextbase app, you'll know just how painstakingly long these massive footage files can take - so Bluetooth is a big upgrade.
The 422GW also features a new and improved 2.5-inch LED HD touchscreen, a new software suite to watch and edit your footage, and Emergency SOS so you can alert emergency services of your location in the event of an accident. When an incident is detected, the Emergency SOS system will go through a number of failsafe protocols to check you're okay - including ringing your phone.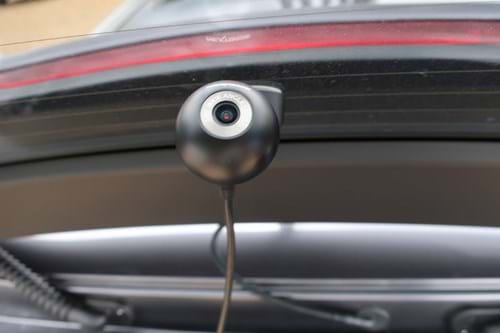 Rear Window Camera module (sold separately; £49)
If the phone remains still or goes unanswered, then the emergency alert is sent - however, this can be cancelled. Nextbase Emergency SOS can then alert emergency services in the area to where you are using GPS and sends crucial information like blood type and medical history (as long as you've added these details). This feature is compatible with the 322GW and 522GW as well.
Using Alexa with the dash cam is a brand new feature for Nextbase, it's actually the first dash cam in the world to offer this voice control feature. Essentially, if you want to protect a recording, add eggs to your shopping list, ask for directions to a nearby petrol station, check the weather, call your dentist or a whole range of other things - you can just say 'Alexa', and your dash cam acts like an Amazon Echo.
Considering most people use dash cameras to protect themselves against false insurance claims or in the event of an accident, Nextbase has also renewed its partnership with SureThing!, offering those who buy a Series 2 dash cam 25% off a policy with the insurer.
The 422GW doesn't have a built-in a polarising filter to reduce windscreen glare like the 522GW does, but the footage is still significantly better than the 412GW. The 422GW is modular, too, meaning you can connect another camera module to the body of the main dash cam unit. There are three modules to choose from, with the cabin view camera (likely used by taxi drivers who want to keep an eye on passengers) and rear view cam looking very similar.
The Rear View cam has a zoomed lens so it can film through the rear window. A Rear Window camera is also available, which attaches to the rear window and has a new, more versatile magnetic mount with an adhesive fixture. Each module is £49. Our rear footage from the 422GW and Rear Window Camera module is below.
In terms of apps and extensions, there's the MyNextbase Connect iOS app to edit and share footage, as well as downloading the odd firmware update - which does require a PC or smartphone. A word of warning: The firmware update took quite a while when we tried with our iPhone 8.
Secondly, MyNextbase Cloud is a new storage system for your video files, this is free but videos are deleted after about 30 days. Finally, there's MyNextbase Player, which lets you see all sorts of data about your video files - including the route you've driven, speed etc. This can be downloaded from Nextbase onto a PC here.
If the Incident Aware feature is on, in the event of an accident the dash cam will lock the video file and send it to your smartphone. Your smartphone will then ask if you want to share this with your insurer. If so, you can send the footage straight to your insurance company with your insurance details and GPS location.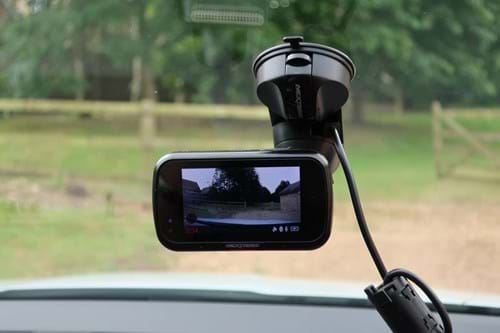 As far as negatives go, we'd prefer a USB lead and plug rather than a moulded 12v unit - it means you can run or charge something else at the same time, but that's a minor gripe. We'd recommend hardwiring the 422GW, which can be done easily at Halfords.
The new Nextbase range takes microSD cards up to 64GB - we're currently using 32GB microSD cards in ours. As for the batteries, they've been upgraded along with the rest of the dash cam hardware. They range now uses Lithium Polymer batteries (3.7V/320mAh) and intelligent battery charging with thermal cut out in the circuity – this ensures the batteries now charge at the correct rate depending on their temperature and prolongs their life.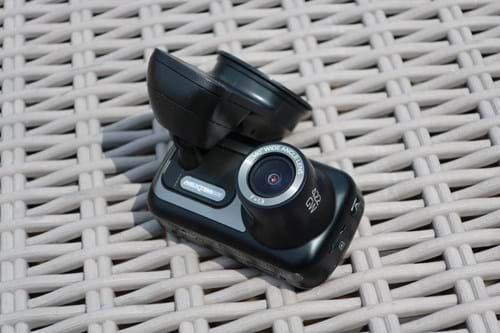 Should I buy one?
The 422GW is a great dash cam, there are no two ways about that. It's also similarly priced to the Nexbase 522GW (£20 more), Nextbase 322GW (£20 less) and the Garmin 55 - the latter of which offers 1440p resolution footage, forward collision and lane departure warnings, alerts for red light and speed cameras, WiFi and voice-controlled features like Travelapse. You also get a 8GB micro SD included with some Garmin dash cams.
The 55 has a 122-degree viewing angle compared to the 422GW's superior 140-degree lens, which will show a wider view of the road, and Nextbase offers modular lenses if you want to upgrade to a dual dash cam. But some buyers may find the driver assistance systems - like safety speed camera warnings, which you have to pay for after a while - more useful than Nextbase's Alexa connectivity and Emergency SOS. It's really about what you would prefer at the end of the day.
If you're keen on a Nextbase but would rather a simple dash cam without things like parking mode, time and speed stamping, Amazon Alexa etc - the 222 makes a good case for itself at £99. Or you can check out our Top 10: Best value dash cams.