Top 10: Best value dash cameras
The sheer number of dash cams on the market can be a bit overwhelming, so we've rounded up our favourite ten when it comes to value for money.
Top 10: Best cheap dash cams | All dash cam reviews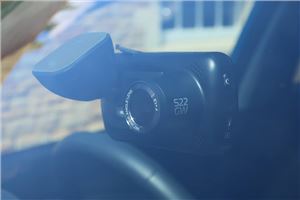 1
Nextbase 522GW
The 522 features GPS, WiFi and Amazon Alexa connectivity. Resolution is 1440p @ 30fps with a 140-degree viewing angle and a built-in polarising filter. The 522GW also offers a new and improved 3-inch LED touchscreen, a new software suite to watch and edit your footage, and Emergency SOS so you can alert emergency services of your location in the event of an accident.
It isn't the cheapest dash cam around, but it offers a tonne of smart features for the outlay. Considering most people use dash cameras to protect themselves against false insurance claims or in the event of an accident, Nextbase has also renewed its partnership with SureThing, offering those who buy a 522GW - or any other Nextbase Series 2 dash cam - 25% off a SureThing policy.
Buy it now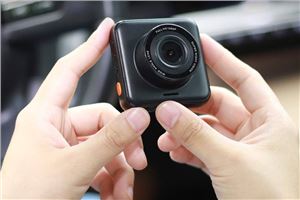 2
APEMAN C420
The Apeman C420 offers 1080P HD footage with a 170-degree, wide-angle lens. It doesn't offer a huge range of features, lacking GPS for speed/time stamping and WiFi to make transferring footage easier, however, it has a G-sensor to detect and save footage of incidents. For those wanting a simple dash cam without things like lane departure warning and speed camera alerts, the C420 is excellent value for money.
It's small size also makes it ideal for drivers who want to keep the dash cam out of sight behind the rear-view mirror.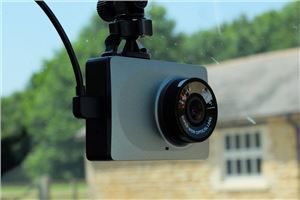 3
YI Smart
The YI is an excellent dashcam for the money. It's fairly inexpensive but outperforms cameras that are more than twice the price. The footage is very good, it's easy to use with a simple menu layout and is proving reliable too. In our time testing the YI, we had no issues with it freezing or crashing, despite us changing SD cards repeatedly and playing with all the settings.
It's disappointing there's no suction mount, plus the lack of GPS is a drawback - but if that's not an issue for you, this is a no-brainer. YI also has excellent customer support and you only have to have a quick glance at the customer reviews on Amazon to see many satisfied buyers. This is one of the best non-4K cameras we have tested and, for the price, is superb value for money.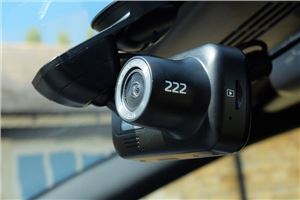 4
Nextbase 222
While there's no shortage of good dash cams at an affordable price, the 222 stands out for its quality. True it doesn't have GPS or WiFi, but this is clearly a high-quality product. The magnetic connector works really well, reducing camera shake and making for a much more secure fitting while the new windscreen mount is also far better than in the older Nextbase ones and feels like it's built to last. 
The footage is very good, although we'd stop short of saying it's quite as good as the Azdome GS63H. However, it's still very sharp and clear. The camera is easy to use with simple menus and the unit has proved reliable during our tests. Buying the 222, or any other Nextbase Series 2 dash cam - will also get you a 25% discount off a SureThing insurance policy.
Buy it now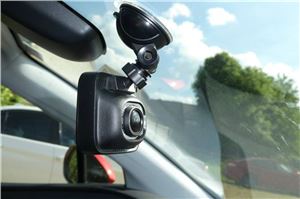 5
Aukey DR01
The Aukey range is an excellent one, and either the DR01 or the DR02 are both worthwhile, relatively affordable and simple cameras. If you are after simplicity, then the cheaper DR01 model is a very good no-frills option.
There are downsides, such as the lack of battery, which means the camera has to be connected to a power source at all times to record, but it is happy to accept even very large memory cards (up to 128gb) so you can record a lot of footage before it needs to be wiped.
Related Articles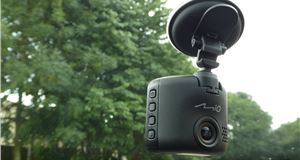 Dash cams
When it comes to picking a dash cam, there is a range of different options out there. These are the things...