Top 10: Cheapest dash cams
The dash cameras in this list won't be the most feature-packed, but they definitely won't break the bank.
Top 10: Best value dash cams | All dash cam reviews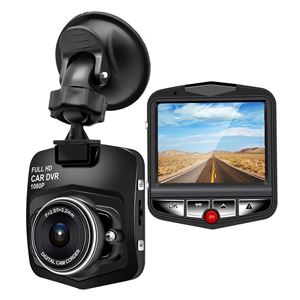 1
Veroyi dash cam
The Veoroyi dash cam looks very similar to the Lanka, but it's significantly cheaper. It has over 45 positive reviews and features 1080P footage resolution, 24-hour loop recording (after which videos are deleted) and high-quality nighttime recording according to Veroyi.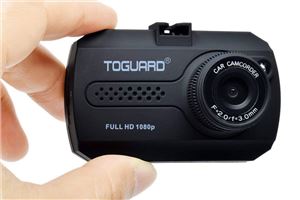 2
TOGUARD CE680
The CE680 dash cam has a 120-degree lens to record up to 3 lanes of traffic in 1080P (average quality), with a 1.5-inch screen to playback footage. The compact design means it can be easily hidden behind the rear-view mirror while motion detection locks incident footage so it can't be accidentally deleted. The dash cam accepts micro SD card up to 32G, but a micro SD card isn't include.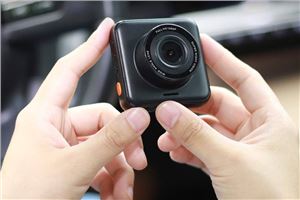 3
APEMAN C420
The Apeman C420 offers 1080P HD footage with a 170-degree, wide-angle lens. It doesn't offer a huge range of features, lacking GPS for speed/time stamping and WiFi to make transferring footage easier, however, it has a G-sensor to detect and save footage of incidents. For those wanting a simple dash cam without things like lane departure warning and speed camera alerts, the C420 is excellent value for money.
It's small size also makes it ideal for drivers who want to keep the dash cam out of sight behind the rear-view mirror.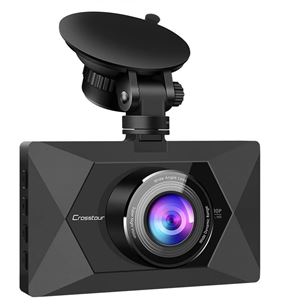 4
Crosstour Mini
The 3-inch screen on the Crosstour Mini allows you to playback videos directly on the camera, with footage resolution of 1080P Full HD. There's a 170-degree wide-angle lens and Crosstour claim the Mini is specifically intended to outperform other dash cameras at nighttime recording.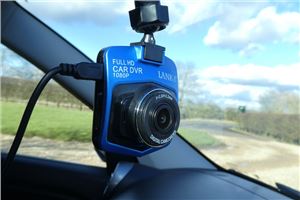 5
Lanka Full HD 1080p DVR
While it lacks the latest 4k resolution and high framerate footage of pricier cameras, the image quality from this dash camera isn't too bad considering its price. Although its performance in particularly bright sunshine or at night isn't exactly stellar.
But if you want the bare minimum for the lowest price possible, this is okay. It records in loops, has a save button and has legible, if not particularly impressive, video. For the price, it's not bad at all – but we'd still recommend spending a little bit more.
Buy it now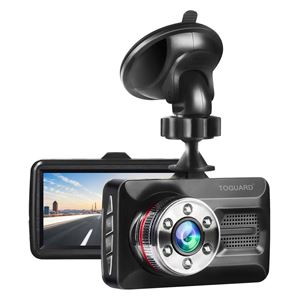 6
Toguard CE23S
The second Toguard dash cam in this list is equipped with a Sony sensor and records 1080P footage with a 170-degree angle lens. The 6 LED lights around the camera aim to improve recordings at night. We can't say whether that actually works, but the positive reviews suggest it does a good job. There's also a 30-day money-back guarantee and 12 months warranty.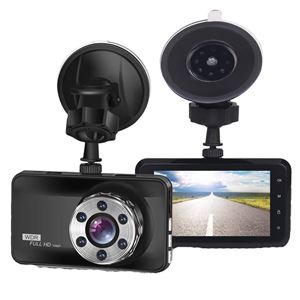 7
ORSKEY CameraCore S680
Equipped with a Sony sensor, the S680 features a 170-degree wide-angle lens, built-in G-sensor to detect incidents and parking monitor. Footage resolution is 1080P at 30fps (frames per second) - which is average for this price - and a 3-inch screen to watch footage. Orskey provide a 12-month guarantee along with the dash cam, however, they don't provide the micro SD card you'll need to get the S680 up and running. 
Buy it now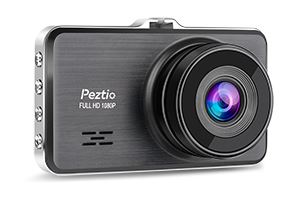 8
Petzio dual dash cam
Simply called the Petzio dash cam, as far as we can tell, this model offers a front and back model for this price - making it very decent value for money. There isn't a whole lot of technical information available, but footage resolution is 1080P and we can assume the rear dash cam will record at 720p. The rear dash cam appears to be the type that sits outside the car, below the number plate, so it will likely need wiring through the rear light cluster of your car - which is a job for a professional.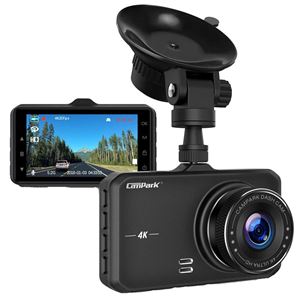 9
Campark Mini
The Campark Mini claims to be a 4k dash cam. It's easy to install and comes with a solid suction mount which is handy if you want to move it into different vehicles. It's recommended to use a class 10 micro SD up to 32GB, however - as with the other dash cameras in this top 10 - the micro SD card is not included. There's a 45-day return or refund period, too.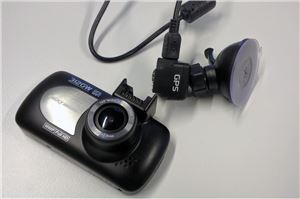 10
Nextbase 312GW
The Nextbase 312GW is one of our favourite mid-range dashcams, largely due to the fact that it packs in some key features that really justifies a few quid more than cheaper alternatives. The big plus on the 312GW is that it includes GPS, so when you download your clips into the Nextbase software it gives you location as well as speed and G-force – all of which will be invaluable should you need it in the event of an incident.
The sturdy build quality you expect from Nextbase, sharp 1080p footage @ 30fps and the clever mount that keeps the power lead in place (while allowing you to remove the camera) combine to make the 312GW a smart buy.
Buy it now
Related Articles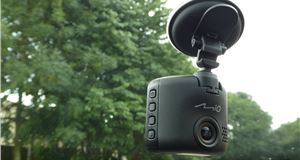 Dash cams
When it comes to picking a dash cam, there is a range of different options out there. These are the things...