Top 10: Cheapest dash cams
If you aren't the sort of person to spend hundreds of pounds on a digital camera, then you are unlikely to be the sort that will want to shell out a similar amount on a dashcam. While you can go out and spend £250 or more on a sophisticated unit that will connect with wifi and provide smartphone apps to view the footage, you can also get a unit for much less that promises to do the basics. To get one of these bargain basement dash cameras you enter the world of online-only buying and, in many cases, brand names that you won't have heard of before. These are the 10 cheapest dash cameras you can buy in 2018. The list is based on retail prices, so you might even find some on offer.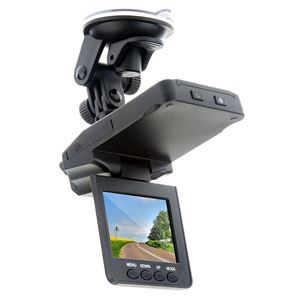 1
LightInTheBox - £16.75
At the time of writing, this LightInTheBox unit is the cheapest way to get a dedicated camera to stick on your windscreen and record what happens in front of your car. If you haven't heard of LightInTheBox then you aren't the only one, but at less than £17 it might well be worth a punt, so long as you aren't put off by the fact that they also sell duvet covers, chandeliers and wigs for dressing up as Game of Thrones characters.
According to the description, you get a 2.5-inch screen, up to 1280x720 HD video resolution and night vision. As with almost every other dash camera on the market, you'll need to factor the cost of an SD card into the price, but this is about as cheap as it gets.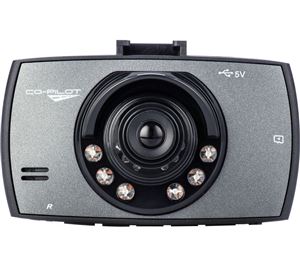 2
Co-Pilot CPDVR1 - £19.99
If buying from a Chinese importer via Amazon puts you off, then you might be more reassured by the fact that this Co-Pilot CPDVR1 is available at high street retailer Currys, which should make returns easier should you need to.
The budget price for the Co-Pilot is explained in part by the fact that this camera only has a 90-degree-wide field of view, which is a long way short of the 140 or 170 degrees you would normally expect, so it might miss out some crucial evidence at either side of the road.
Buy it now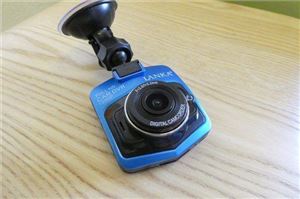 3
Exotic Life GT300 - £21.99
There is obviously a manufacturer in China that is doing a great trade in turning out generic dash cameras, as we found several different options that are essentially the same unit under various different brands. The cheapest of them was the Exotic Life GT300, but the Lanka Blue, Oriuss HD, Jinran and Co-Pilot CPDVR2 all appear to be the same camera.
All claim to offer 1080P full HD resolution footage, a sensor that automatically protects footage from a crash, a parking monitor and motion detection – a staggering list of functions for such a cheap piece of kit. The only differences are that some (the Lanka and the Oriuss) have a 140-degree lens, while the Exotic Life has a 170-degree angle and the Jinran has a 120 field of vision. Some also come with a low capacity (8GB) SD card included, so they really are ready to go straight out of the box.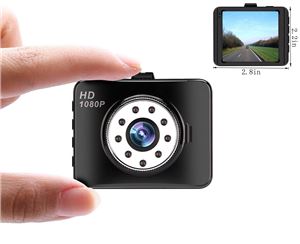 4
Bnoia, 140 degree - £24.98
The Bnoia is another camera that packs all of its main functions into its Amazon name, so you are hit from the start with the facts that this camera has 1080P full HD capability with a 2.7-inch screen, a 170-degree field of vision, a G-sensor and night vision. It also claims to have an auto on/off function.
Reviews are mixed from owners, with several saying that the image quality isn't up to much, and it is not capable of reading number plates until the car is very close up. Others are more happy with it, though.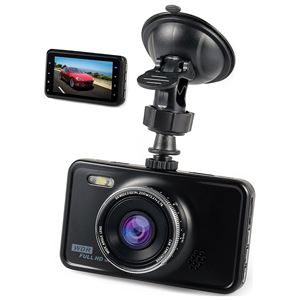 5
Bnoia, 170 degree - £25.99
There is only 99p between this and the slightly cheaper Bnoia camera, but the key difference is the width of the field of vision – this one comes with a 170-degree lens. Other than that, the specifications are much the same, so you still get 1080P video resolution, a 2.7-inch screen a G-sensor and auto on/off function. As with the cheaper Bnoia, you also get a 12-month warranty for a little more peace of mind.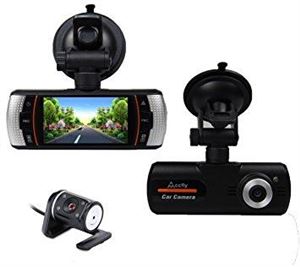 6
Accfly Dash Cam - £27.99
Accfly do a range of dash cams, but this is the cheapest and smallest of its selection. It comes with a decent sized 2.2-inch screen that stretches across most of the rear of the camera. It claims that it is capable of capturing similar standard of footage at night to that recorded during the daytime, thanks to its six-layered lens. A 360-degree adjustable clamp means that it should be easy to get it set up at the appropriate angle, while a 140-degree wide angle lens means it should be able to see across the width of the road and beyond.
Buy it now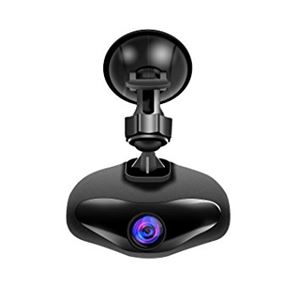 7
Milaloko - £27.99
The Milaloko is one of the smartest looking cheap cameras you can buy, and the small dimensions mean it should tuck away neatly next to, or behind, a rear-view mirror. There are several different recording options, with a video resolution of up to 1920x1080. It enjoys a good reputation with customers, too. Handily, it also comes with a couple of adhesive clips to keep the charging cable from trailing across the cabin.
Buy it now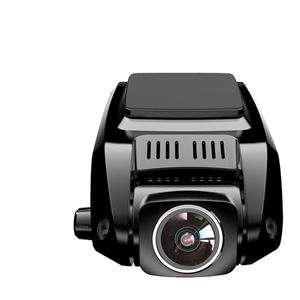 8
Pruveeo F5 - £29.99
The Pruveeo F5 doesn't look like other dash cams, thanks to its long, thin body, which attaches to the windscreen via a series of stickers. There is a small dial on the side for adjusting the lens angle, but it is a lot less flexible than a simple sucker clamp.
The F5 also claims to come with a wifi connection, which is a feature not normally seen on cameras of this price. It also has a 170-degree wide lens angle, and can be paired with a rear-facing camera for an extra cost.
Buy it now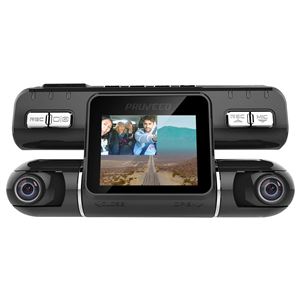 9
Pruveeo MX2 - £32.99
The Pruveeo MX2 is the cheapest dual camera that we could find, but the rear-facing element will not be for everyone. It is a single piece unit that attaches to the windscreen, so the backwards-facing camera only films the cabin and its occupants. This might be useful for taxi drivers looking for a budget camera, but it won't be much good for those looking for a camera to pick up on accidents behind the vehicle.
The front facing camera might not be good enough quality for many, either, as it is only 720P at 30 frames per second.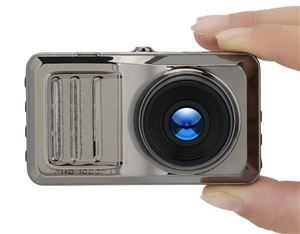 10
C-Pow 2.7 inch - £32.99
This C-Pow model is also a dual-facing camera, but does have the benefit of a second camera that attaches to the rear windscreen. The rear camera is hard wired and attaches to the front one so you only need the one power source. Because of the G-sensor, it should detect a rear-impact, too, although owners say that the picture quality is not stunning, so it may well be the case that you still need to take down details such as numberplates in the event of a crash.
Related Articles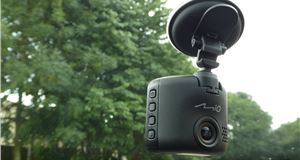 Dash cams
When it comes to picking a dash cam, there is a range of different options out there. These are the things...