What is it?
The Lanka is about as cheap a dash camera as you can buy, as you can pick one up for around £20 online. For this you certainly don't get a UK high street brand name, and this version was delivered directly from the supplier in China.
It arrived in a smart package, but there were elements that betrayed the fact that it was not originally designed for the UK market – certain parts of the instruction manual are in English that appears not to have been written by a native speaker, while the second FAQ is about which sequence of buttons to press to change the device's language if it arrives not set to English.
Despite the relatively low price, you get a high level of specification. The Lanka comes with a 2.31-inch LCD screen, a G-sensor, 1080p full HD recording capability and a 140-degree wide angle lens.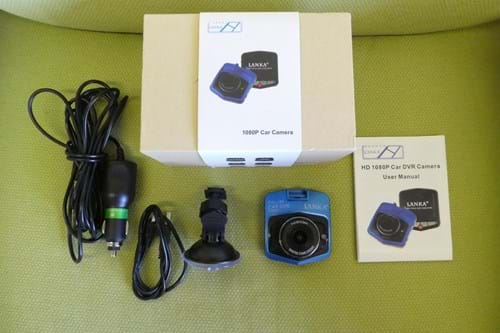 What is it like?
As with many other dash cameras, you need to supply your own micro SD card for the Lanka, but you won't be able to just pop in one that you have sitting around the house – it won't take anything with a capacity bigger than 32GB. Confusingly it will flash up an 'SD card full' message if you use a larger one, even if you format said card.
With the correct card inserted, the Lanka is very easy to get going. It comes with a very long 12V cable that will stretch around the biggest of cabins, although it is a slight irritation that the cable plugs in on the right side of the camera so it is less optimal for a right-hand drive car.
The 360-degree adjustment and secure tightening nut makes it easy to get the camera set up in the best position and it is small enough to tuck out of the driver's line of sight. Oddly, the button for saving files is the right hand one of the four on the back, rather than the prominent red central one, but it is a simple process.
Getting the footage off the camera should be easy, thanks to the small USB cable that also comes provided, but it was made a little trickier by the footage being .avi files and therefore requiring a non-standard player.
The footage is adequate rather than high definition as you can see. Even blown up to full on a laptop, it is hard to read numberplates on cars that are further away than a few metres and the colours are poor. The footage is suitable for backing up an account of an incident rather than analysing minute details. As usual, we have to point out that the footage here is compressed by Youtube - the raw footage is better quality.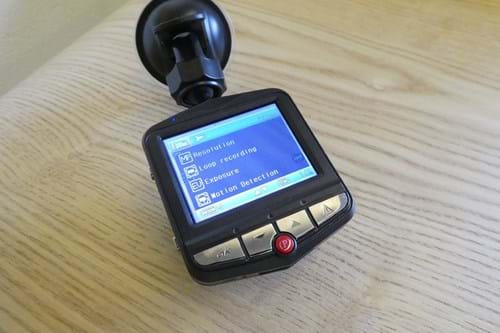 Should I buy one?
Despite some teething problems with getting the right SD card, the Lanka performs relatively well out of the box. The number of settings might make it seem complicated, but if you are spending £20 on a dash cam then you probably aren't going to be fussed by all the different things it can claim to do.
If you want basic footage, though, then this is not a bad first foray into dash cam ownership at an affordable price.