Top 10: Cheapest vacuum cleaners
Plenty of vacuum manufacturers will relieve you of several hundred pounds in return for a flashy device, but there are also many fine choices for under £100. Here's our pick of the best.
Top 10: Best vacuum cleaners | Top 10: Best robot vacuum cleaners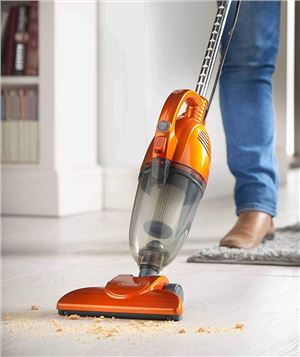 1
Von Haus Stick 2 in 1
A hugely popular upright vacuum with the ability to be used as a handheld, the Von Haus has plenty of features considering its modest price. Although corded it is designed to be used all over the house, working in three rather than two modes and has HEPA filtration for better performance.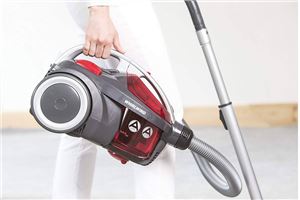 2
Hoover Whirlwind Bagless
The Hoover Whirlwind cylinder vacuum cleaner is rated 'A' for energy and for hard floor performance. It's suitable for all types of floors and includes a 2-in-1 dusting brush and crevice tool for effective cleaning of a wide range of surfaces, nooks and crannies. All Hoover products are also guaranteed for a minimum of 12 months when you register the appliance with Hoover.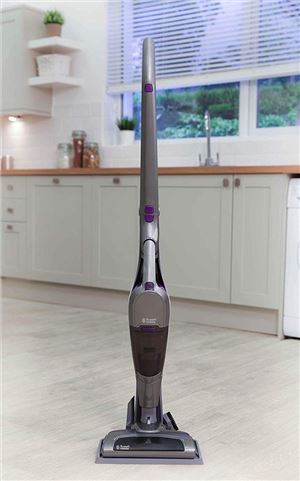 3
Russel Hobbs Turbo Vac Pro 2 in 1
The Turbo Vac Pro 2 in 1 stick vac cleaner from Russell Hobbs is lightweight and easy to assemble with no cord holding you back. Featuring a looped handle with easily accessible controls, the vac is suitable for all indoor floor types. With 16V of power, a three-hour charge gives you over 16 minutes of cleaning time and - while that isn't ideal - that runtime is more than you'd get with most other cordless vacuums at this price. This vacuum cleaner also comes with a free 1-year manufacture guarantee. A free second year guarantee is available upon registering your product on the 'Product Care' website.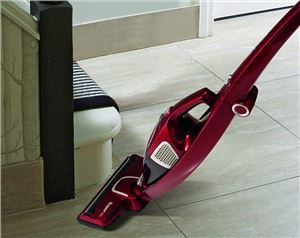 4
Morphy Richards Supervac 2-in-1 cordless
Another brand with a long association in the vacuum cleaner market, this Morphy Richards offers the popular option of handheld or upright operation but with a sizeable 18V battery for cordless operation. That battery allows up to 35 minutes of cleaning time and the handle even folds down to make for easier storage.
Buy it now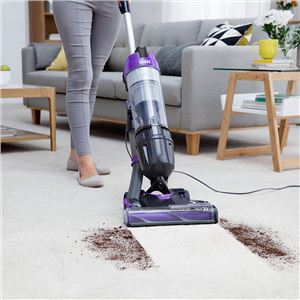 5
Vax Mach Air Upright
A proper upright vacuum cleaner for £80 is impressive, particularly coming from a well-known brand like Vax. It's corded but that means you can use the 850W of power for as long as you like and the 1.5-litre bin allows you to clean for longer with less frequent emptying. Lightweight and easy to carry up and down the stairs, the Vax Mach includes a 2-in-1 dusting brush/crevice tool and a one-year guarantee.
Buy it now