Top 10: Christmas Tree Lights
You can't have a good Christmas tree without a suitably festive light show. Here are ten of the best Christmas tree light sets at a variety of price points.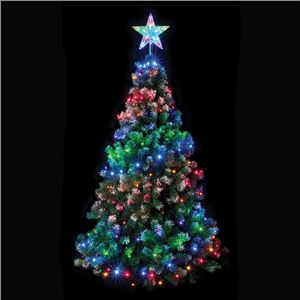 6
SPARKLES 160 Multi Coloured LED Chasing Net Light
These lights from Sparkles take a slightly different approach with a netted configuration so they are easier to drap over your tree. 160 LEDs are incorporated within the cabling and there's an illuminated star to go with it too.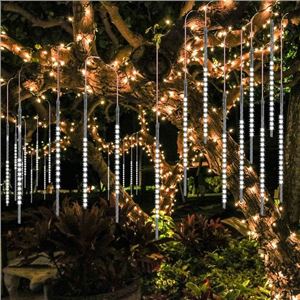 7
BlueFire Meteor Shower Rain Lights
If you're after something a little different for a bigger tree this year consider these 'Meteor Shower' lighting tubes from BlueFire. For under £25 you get ten 50cm-long tubes with 54 LEDs in each one, with a flowing sequence mimicking the effect of falling snow. An IP65 waterproof rating means you can use them outside as well as indoors too.
Buy it now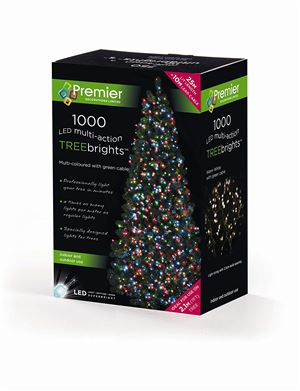 8
Premier 1,000 LED TreeBrights Cluster Christmass Tree Lights
A sound choice in terms of LEDs per pound, this set from Premier gets you 1,000 LEDs for under £40. Each LED is placed 2.5cm apart so it packs a lot of lights into the 25m cable, giving an eye-catching effect, as well as the option to choose from eight lighting modes.
Buy it now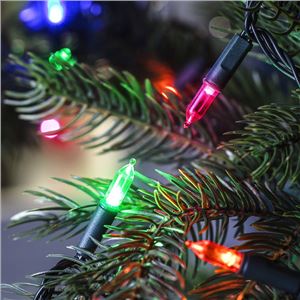 9
Lights4Fun 150 Traditional Multi Coloured LED Christmas Tree Lights
If tradition is your thing and you want to recall Christmasses past where you spend hours replacing bulbs then this set from Lights4Fun is just the ticket. Thankfully it's just the design that is traditional - multi-coloured LEDs mean a choice of lighting patterns and a variety of colours, and warm white versions are available for a few pounds more.
Buy it now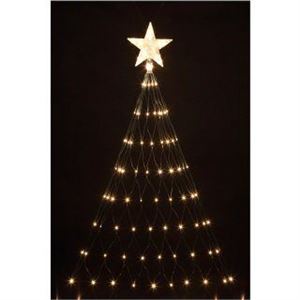 10
Online Discount Store 160 LED Tree Net Christmas Light with Star
This light set from Online Discount Store goes down the netting route, and for less than £40 you get two tree nets with 160 LEDs in each. At 1.5 metres tall they will fit trees around 180-190cm (6ft) and you get an illuminating star thrown in too.