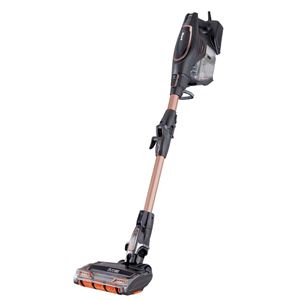 6
Shark HV390UK DuoClean
Sitting just below £200, the Shark covers a broad scope of duties thanks to its smart design. Although corded, it is light enough to be used handheld and there's 10 metres of it too. Use the extension for floor work and there's a powered brush designed specifically for pet hair, yet it still folds down for compact storage too.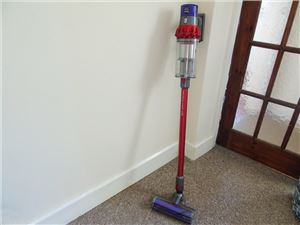 7
Dyson Cyclone V10 Total Clean
Still a favourite amongst buyers even if the company is busy getting its passport renewed, the Dyson Cyclone V10 is the latest version of the king of the handhelds. It's better than ever thanks to its more powerful motor and bigger dustbin, so you can go for longer and suck up more dirt and dust.
If you have a flat or a small house that doesn't have that much carpet, the V10 could very well replace an upright vacuum cleaner. In all honesty, it's absolutely excellent. There's no getting around that price tag (ouch), but it really is top of its class in performance. Plus, it's likely to last you a few years so it's a decent investment if you think of it in those terms.
Buy it now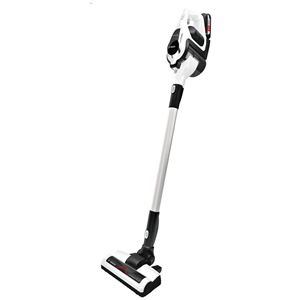 8
Bosch BCS122GB Unlimited Cordless Vacuum
Like most Bosch products you know you're going to get something tough and well-designed, and the firm has used its knowledge of battery pack tech to create this BCS122GB cordless model.
Unlike a certain well-known cordless offering this Bosch model has exchangeable batteries, so you can keep going for longer, and it's even compatible with Bosch's Home & Garden cordless system so you can share batteries between tools.
Buy it now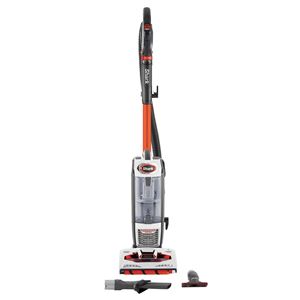 9
Shark Upright Vacuum Cleaner NV801UK
Mixing the flexibility of a handheld with the power of an upright, the Shark NV801UK gives you the suction of powered brushes whichever mode you're using it in, and there is a crevice tool and an upholstery tool so you can do the whole house with the same machine.
It's not cheap even in this company but you get a five-year manufacturer warranty, which suggests a great deal of confidence in the quality of the product.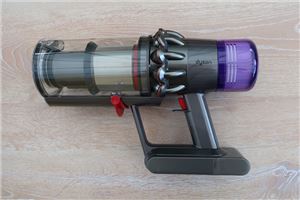 10
Dyson V11 Absolute
The V11 is fantastic when it comes to suction power, better user experience and smart features. It's heavier than the V10 and doesn't offer a whole lot more in terms of battery life, especially as the bigger battery increases charge time, but these are outweighed by how useful the LCD screen is.
It's a genuinely helpful addition to Dyson's V11, with live battery updates that allow you to drop to Eco mode when the power runs low. The troubleshooting capabilities also place this cordless vac head and shoulders above competitors. However, it is very expensive. And, with the Auto mode strictly Absolute-only, there's not really any big incentive to go for the V11 Animal over the V10 Total Clean. It's no doubt the best cordless vacuum cleaner available in the UK, but that title comes at a premium price.
Buy it now