What is it?
A few years ago, buying a robotic vacuum cleaner would have set you back a big chunk of cash. And, while high-end robotic vacuum from big-brand names like Dyson and Roomba still cost a pretty penny, mid-range options like the Eufy RoboVac 11S offer a decent, cheaper alternative.
It may not be as powerful or feature-packed as some of its pricier rivals, but the affordable 11S is definitely one you shouldn't overlook if you're fed up of pushing a vacuum around.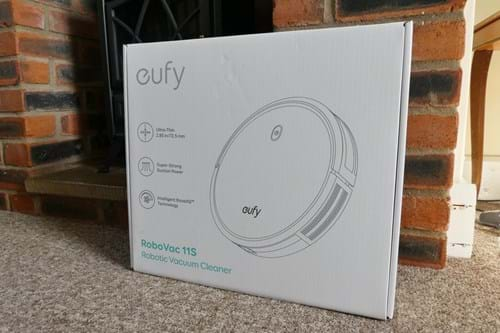 What's it like?
The Eufy 11S comes nicely packaged with a few accessories, including a remote control (and two AAA batteries), a charging dock, extra set of high-performance filters, a manual and four side brushes – the cleaner uses two at a time, so you'll have two spares. You also get a 12-month warranty.
Although it says Eufy on the box, the 11S is in fact produced by Anker, a company that we rate for its charging. But, to set it apart from its other products, this is sold under the Eufy brand.
Like most robot vacuums, the 11S is circular with bumpers at the front so it won't damage itself when it inevitably bumps into furniture and walls. The main power button sits on the top so that you can press to start up the auto cleaning mode.
It's 33cm in diameter and 7.2cm tall (the standard RoboVac 11 is slightly taller), making it slightly wider and shorter than average. This low height makes it well-suited for cleaning under low-profile furniture like sofas and TV stands. For comparison, the Dyson 360 Eye is almost 12cm tall, though this is undoubtedly down to the space needed to hold a more powerful vacuum mechanism.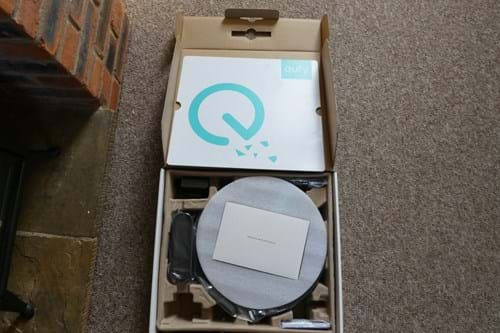 It's very easy to clip the two side brushes onto the vacuum's underside, where you'll also find a roller brush, two side brushes, contact charging pins, a drop sensor, swivel wheel, and two wheels. The charging pins on the docking station line up with the pins on the underside of the RoboVac. We left it to charge for a few hours while we got to grips with the remote control.
At the top of the remote is a digital screen that displays the time, which is necessary to set correctly if you plan on scheduling the Eufy to come on at certain times. There's also a Home button for returning the RobotVac 11 to its dock to charge, an Auto button, a start/stop button and a directional pad to control the Eufy manually.
The six buttons on the bottom let you set the time, schedule daily cleanings and select cleaning modes (Single Room, Spot, Maximum suction and Edge).
The auto cleaning mode will vacuum in a random pattern because, unlike pricier rivals, the 11S doesn't have mapping to learn the shape of your rooms. It cleans well enough, but it took longer than we expected because of the lack of tracking technology. It uses infrared sensors to make sure it doesn't bump into anything, and if it does - which it will - it'll correct itself.
But it was slightly frustrating to watch the Eufy turn itself around after it bumped a wall, meaning it then went back to an area it already covered instead of cleaning in a logical pattern. It also couldn't always sense obstacles, so it ran over my foot more than once.
We found the scheduling feature worked well, but some people may find it limiting that the time can't be changed for different days of the week. More advanced vacuums offer a mobile app, which we'd use to plan a weekly schedule.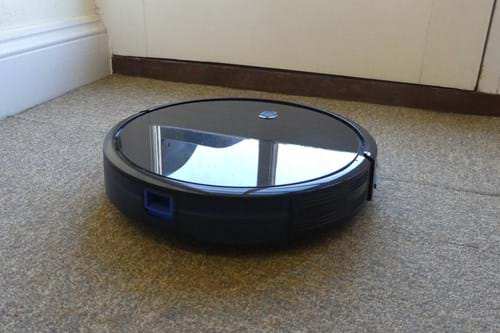 This unfortunately isn't an option on the budget RoboVac 11S, and that meant we couldn't start the 11S up when we realised we'd forgotten to before we left for work. Not being able to see where the vacuum has already cleaned is a shame too.
We opted to set our 11S to come on around 6am, before we woke up. That way it felt like magic vacuum cleaner elves tidied our living room while we slept. And the 11S never woke us up when it started cleaning because it's very quiet, it sounds a bit like a fan working hard.
Where most full size vacuum cleaners measure at around 70 to 80 decibels, the Eufy 11S has a noise output of about 55 decibels - which meant it was quiet enough to use while we watched TV without turning it up.
An issue we did encounter was that of the RoboVac getting tangled up in cables. You don't quite realise how many wires you have around until you have to spare five or ten minutes making sure they're all hung far enough up so the 11S doesn't try to eat them. Though the instructions did advise us to remove power cords before cleaning, so we'll take the blame for that one...
It was a similar situation with making sure our dog's bowls were off the floor to stop the Eufy pushing them around and spilling water all over the place. Not huge issues, but one to consider if you plan on scheduling the Eufy to clean while you're out of the house. We came back to find it'd been stuck on a cable or a sock a couple of times.
The Eufy is unencumbered by threshold strips (apparently that's what the metal strips where your carpet ends under a doorway are called). So you don't have to worry about it getting stuck when it moves from room to room.
The anti-drop sensor on the underside of the RoboVac also prevents it from chucking itself down a flight of stairs. Though Eufy does advise that you block the entrance to the stairs with things like shoes to ensure this doesn't happen. We didn't block the stairs, but ours never fell down the stairs or down the single step to the garden.
The cleaning isn't as efficient as the more powerful vacuum cleaners you can find, but it doesn't do a bad job. The 11S offers 1300Pa of suction power, compared to the iRobot Roomba 671's 600Pa - which is currently £355 on Amazon. We had to pick up after it at times, usually because it didn't suck up the feathers that get left on our carpet from the sofa cushions.
The spinning brushes also have a tendency to get clogged with hair, but this may be more to do with it cleaning up after two people and a dog - all with long hair. It was just a matter of removing them and untangling them sometimes. 
When we dropped a bag of flour in the kitchen, Spot cleaning worked well to keep the 11S  contained in a particular area to vacuum up the mess. BoostIQ Technology proactively increases the suction power to vacuum stubborn messes.
In Edge cleaning mode, the vacuum moved along the edges of the room. But its circular shape meant it can't get into corners, like most robot vacuum cleaners - so we still needed to use a handheld cleaner every now and again.
Single room cleaning, which puts all of its power into the one room it's in, isn't a feature we found that useful because closing the door to the living room and selecting maximum cleaning did the same job. Max cleaning mode does drain the battery faster though.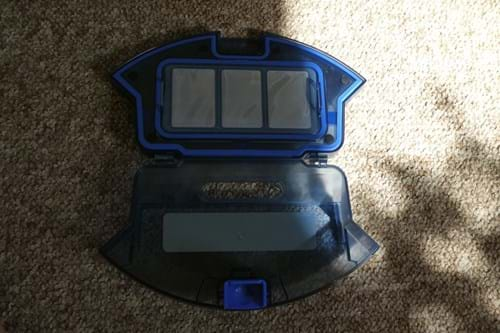 When it comes to cleaning the 11S, the brushes easily pop out. The dust tray slides out from the side when you hit the release button and the included HEPA filter is easy to clean. It did a few goes around the house before it needed emptying, but the box isn't as big as rivalling vacuums because it's smaller in size than many of the others.
For the money you'll pay, the RoboVac does a good enough job of cleaning. However, if you have a messier house than average with more than just dusts and small bits of debris to contend with, the RoboVac probably isn't the best fit for your household.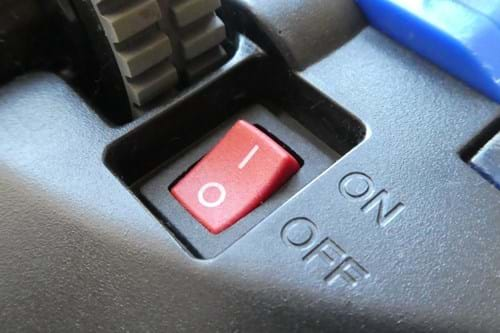 The 90-minute battery life is pretty accurate, and offered enough cleaning time to vacuum the downstairs of our house (though this is really only a large kitchen and living room). If you have a flat, you'll likely find it more useful than if you live in a stately home.
Eufy claims a full charge takes around five hours, but we often just left the 11S on the charging dock when it wasn't in use. When the vacuum starts to run low on battery, it turns off the suction and quietly, slowly makes a beeline to charge at its docking station - a sight which my partner found oddly sad.
The RoboVac occasionally got into trouble and needed help getting free from under a dining room chair. The device will beep to alert you it needs freed in these instances. We usually just got up and sorted the problem ourselves by moving it elsewhere, but you can use the directional pad on the remote to get it out of problem areas.
If you're concerned about a dog taking issue with the Eufy, our experience with our toy poodle was relatively easy. He went from confused to scared to interested in the 11S.
He mostly ignored it after a week or so, but every now and then he drops a toy next to it as it goes about its business - we still haven't figured out if he's trying to play with it or trying to stop it by throwing obstacles in its path.
Should I buy one?
After using a robot vacuum cleaner, we never want to go back to dragging an upright vacuum around the house. As long as you don't require all the bells and whistles, the 11S is a very good, affordable option. It's also a very useful tool for anyone who struggles with lugging a vacuum around.
All in all, it's easy to use, quiet and does what it says on the tin. But perhaps a not-so-great choice for households with lots of shedding pets or very messy carpets. Who knows, you might even use the extra daily 15 minutes you'd usually spend vacuuming to read more or learn to play the piano. Or - more likely - to stay in bed a little longer.