How does Quidco work?
Heard of cashback website Quidco but don't know how it works? We'll show you how to get the most out of it.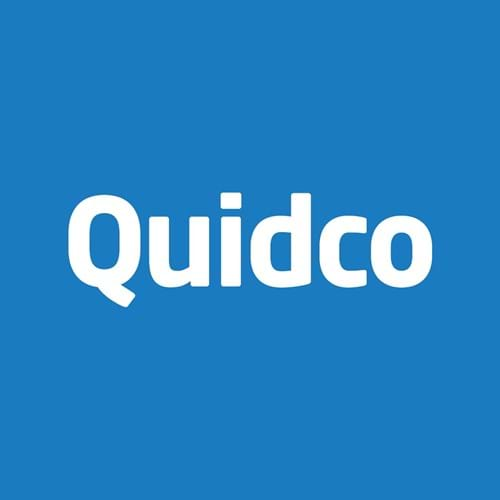 What is Quidco?
One of the most popular cashback websites in the UK, Quidco is an easy way for you to earn rewards on purchases both online and on the high street. It's been around since 2005 and consistently offers some of the highest cashback rates on the market, and with a broad choice of affiliate retailers it is a good one to use.
How does Quidco work?
The basic principle for cashback websites is the same, in that the customer makes purchases from retailers via the Quidco website so that your purchase is tracked. The retailer gives Quidco a small commission for pointing the customer to them, and then Quidco shares some of that commission with the customer as cashback. So if you're the customer and shop through Quidco, you get that slice of the funds.
How can I get the most cashback?
As long as you keep in mind that cashback websites like Quidco are designed to save you money off a purchase rather than a means of actually making you money, there is great potential for racking up some significant sums. Firstly it's always worth checking Quidco for deals if you are about to make a purchase; it has links with over 4,500 retailers so you should be able to find a deal for almost anything, and you can shop instore and earn cashback with selected retailers too. There's a browser extension to remind you when shopping and a dedicated app too, all of which will help you track down the good deals.
Quidco also offer a premium membership, which costs £5 taken from your annual cashback earnings. If you plan to use Quidco a lot throughout the year it is likely worth the fiver - you get better rates of cashback from a host of retailers, exclusive deals and lots of prize giveaways. Quidco says in 2017 premium members earned an average of £40 more than basic members, which would pay your membership eight times over…
It's also worth downloading Quidco's ClickSnap app if you're keen on maximising your payouts. It shows a range of offers for supermarket goods that will pay small amounts of cashback. Buy the item, snap a picture of the receipt and the money is paid straight into your Quidco account.
Is there anything else I need to know?
Quidco has a good reputation amongst cashback websites but even then it cannot be 100 percent reliable, and occasionally your cashback may not be paid. It can take several weeks for your payments to come through, so patience can be required.

| | |
| --- | --- |
| | Get a £15 cashback bonus when you join Quidco and purchase the Master of Malt Boutique-y GIN Advent calendar. New Quidco customers only, expires 30th November 2018. |
| | |
| --- | --- |
| | Get a £15 cashback bonus when you join Quidco and purchase a new release game from AO.com including Red Dead Redemption 2, Fallout76, FIFA 19 and more. New Quidco customers only, expires 30th November 2018. |
| | |
| --- | --- |
| | Get a £15 cashback bonus when you join Quidco and purchase the exclusive Collectable Coin Advent Calendar (Marvel, Disney or Star Wars) from Zavvi. New Quidco customers only, expires 30th November 2018. |
| | |
| --- | --- |
| | Get a free Cadbury Giant Selection Box when you join Quidco: Get a Cadbury Giant Selection Box for free after cashback. New Quidco customers only, expires 31st December 2018. |
| | |
| --- | --- |
| | Sign up to Quidco and get a National Rail railcard for £20 : New Quidco users can purchase a National Rail railcard for £20 after cashback payment. New Quidco users only, expires 31st December 2018. |
| | |
| --- | --- |
| | Get £10 cashback when you book with National Express via Quidco : Buy a National Express ticket of £10 or more excluding delivery via Quidco to receive £10 cashback. New Quidco customers only, expires December 31st 2018. |
| | |
| --- | --- |
| | Get a free Green & Blacks Advent Calendar worth £10 plus 5% cashback via Quidco : Green & Blacks Luxury Advent Calendar 239g normally £10 with 5% cashback tracked through Quidco. New Quidco customers only, expires 30th November 2018. |
Buying Advice