How to choose the right child seat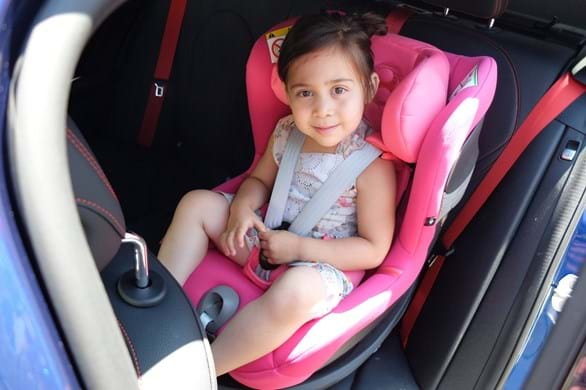 In this guide
Weigh up your children
The starting point is to know the basics about your kids. So stick them on the scales, measure them, and ask their grandparents to remind you of the dates they were born.
Armed with that information, you can check the standard car seat categories to find out which seat is required.
Weight range: up to 10kg (22lbs)
Age range: birth to 9 months
Weight range: up to 13kg (29lbs)
Age range: birth to 15 months
Weight range: up to 18kg (40lbs)
Age Range: birth to 4 years
Weight range: 9-18kg (20-40lbs)
Age range: 9 months to 4 years
Weight range: 15-36kg (33-79lbs // 2st 5lbs-5st 9lbs)
Age range: 3-12 years
Weight range: 22-36kg (49-79lbs // 3st 7lbs-5st 9lbs)
Age range: 6-12 years
Get the right seat at the right time
Age ranges are approximate – it's the height and weight that really matter. You'll also notice that the weight ranges of the seat groups cross over, but it's always safer to keep a child in the lower group for as long as possible. A child in a seat that's too big isn't ideal. 
It's also possible to buy '1/2/3 group' seats, which cover the entire spectrum, adjustable to convert from a baby seat into a booster, as well as the 'i-Size' setup that covers from birth to around four years old. The same safety and fitment rules apply to those.
Weigh up your car
Once you've established what sort of seat you need, you need to establish whether it's suitable for your car – for safety and practicality reasons.
If the seat doesn't fit properly, safety can be compromised by issues like 'buckle crunch' – when the plastic belt buckle is compressed against the plastic base of the seat.
All major seat manufacturers will be able to give you a list of the cars that their seats are suitable for, so check out their websites for more information. 
You'd also be surprised how much space a child seat can take up, and it may be that a child seat behind you forces you to move your own seat forward into an uncomfortable position, which can affect the way you drive – also a safety concern.
To Isofix or not to Isofix?
Isofix is the standard anchor system for latching child seats into car seats, creating a rigid, secure link between the two. It's not a legal requirement to have an ISOFIX seat, but since February 2013 all car manufacturers have been legally obliged to make it a standard feature.
Note, however, that cars designed and launched before this date will not necessarily have it, even if the car itself is brand new.
We always recommend Isofix at HonestJohn.co.uk because it's easier to fit the seat compared to using the adult seatbelt. More importantly, it's also more secure. In essence, if you can buy Isofix, do so.
Buy a seat you're comfortable with
Once you've established that the seat is right for your child and your car, make sure it's right for you – if you can barely lift it, or guiding it through the door is like playing Operation, it's probably not for you.
More importantly, you need to know that you're entirely comfortable fitting it – especially if it'll be in and out of your car a lot. Isofix is easier to fit than a belt-based seat, but it's still possible to get it wrong.
The solution, then, is to have a few suitable seat options then make an appointment with the retailer for a demonstration – try a few out with an expert and pick one you're comfortable fitting yourself.
Best buys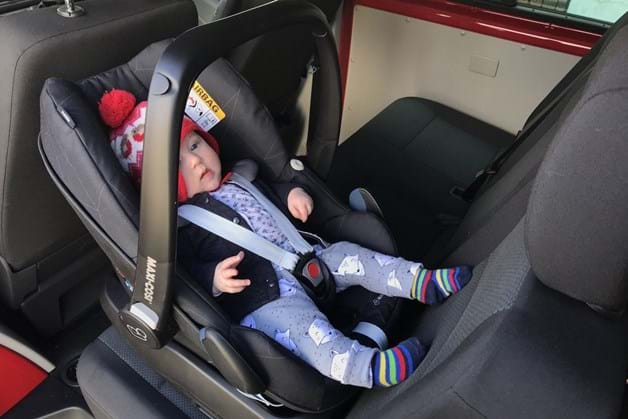 The Maxi Cosi Pebble is a great solid option as a first car seat, with very few fiddly extras to worry about on a first journey home from hospital and reassuringly few settings to fret over as your child grows. Although this lack of adjustability means that babies will outgrow the seat entirely within around a year, the Family Fix base means that you don't need to buy a whole new system if you decide to buy a Pearl to follow the Pebble. The downside of that is that the Pearl is front facing. It's fine - and legal - but rear-facing is that bit safer.
2
Best Group 0+/1/2 car seat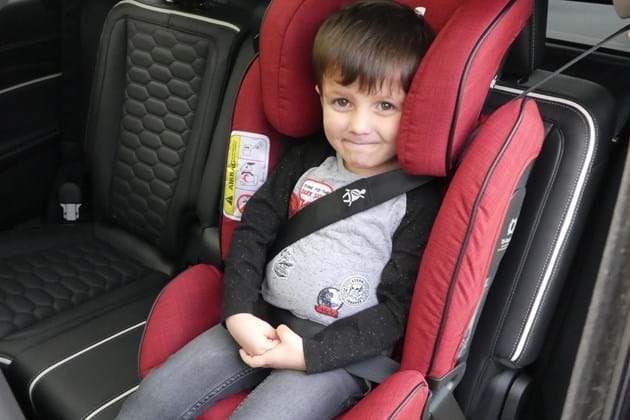 At £300 the Joie Stages may be at the expensive end of car seats, but the fact it works from birth right up to 7 years old makes it unique. The only other seat we could find that offers similar is the Diono Radian 5 but while that's cheaper, it's not i-Size compliant and doesn't have Isofix. Essentially it means you can buy one seat when your little one is born and not have to worry about replacing it until they are 25kg in weight - around six or seven years old. Most others will only go from birth to four years.
3
Best Group 0/+1 swivelling car seat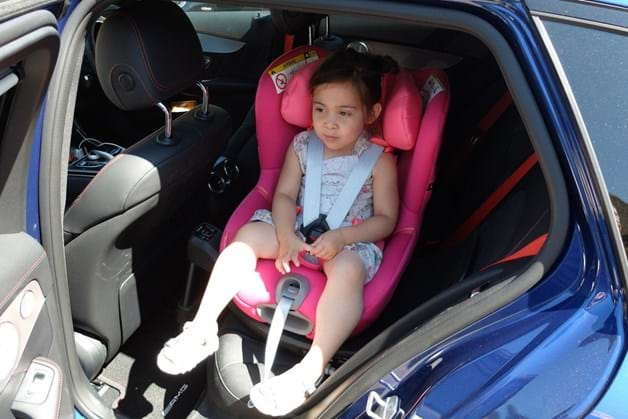 With a price tag that's less than the Nuna REBL and Maxi-Cosi AxissFix, the Sirona S is a good investment and one that's easy to recommend. The independent Isofix arms make it easier to fit than many too, while we like the softness of the material and the double seatbelt covers. If you've got a young baby, you'll certainly appreciate this.
Related Articles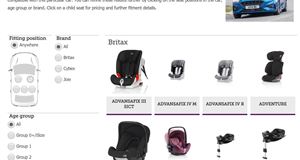 Child seats
Our unique car seat calculator shows you which child and baby car seats will fit your car.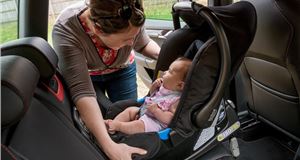 Child seats
Many people say seatbelts are perfectly safe – if fitted properly – while others swear by Isofix mounting...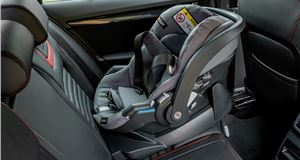 Child seats
When it comes to buying a car seat there are two words you'll see everywhere – Isofix and i-Size. But...