Dash Cam Discounts & Voucher Codes
Listed below are today's discounts on dash cams from Amazon, Halfords and Currys PC World.
Deals that have a price that has been crossed out are discounts on the current recommended retail price. Prices without a crossed-out price show a new, lower RRP.
While most drivers will simply opt for a forward facing dash cam on their windscreen, some also want the peace of mind that comes with having a dual dash cam set up. A rear dash cam could provide useful info in the event of a hit and run, like reg plate details or to evidence that the other driver demonstrated reckless driving just before hitting your car.
It could also prove someone was on their phone at the wheel before they hit you. And, if you have to stop suddenly and get hit from behind, it could prove that someone was too close/tailgating you beforehand.
The Nextbase 512GW and 512GW Rear Camera records the footage side-by-side onto a single SD card, while the Z-Edge S3 is another decent dual dash cam option. However, it's worth watching sample footage on YouTube before buying because it's not uncommon for the rear camera to have lower resolution than the front camera.
This means lower footage quality at night, when accidents are more likely to occur anyway.
Today's Best Deals
Save More Money
Related Articles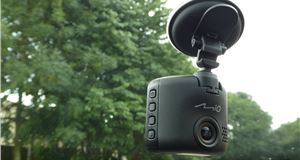 Dash cams
When it comes to picking a dash cam, there is a range of different options out there. These are the things...