Top 10: Best car seats for babies 2019
Choosing the first seat for your baby can be a headache. Get through the jargon and the legalities with our pick of the ten best currently on the market.
Don't forget to check the compatibility of your own car by using our unique Car Seat Chooser.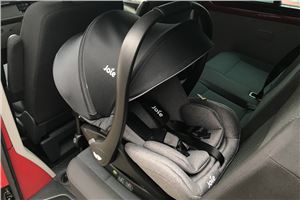 1
Joie i-Level
The i-Level is excellent in many ways, hence why it won our Group 0+ Child Seat of 2019 award. It's also great value given the safety elements it comes with. The high-quality materials and the comfortable memory foam means that this value isn't kept tucked out of sight, though. What will tempt many, and rightfully so, is the ability to lie it totally flat – a position that is much better for small babies over a long period of time. If you are out all day and don't want to take a carrycot, then the i-Level will be an excellent option.
It's also great at doing the basics, as it is very easy to fit, simple to carry and has an excellent cover. The only thing we'd like to improve is the strap adjustment system and the slightly fiddly buckle. Other than that, it is a fantastic seat that will provide reassurance in and out of the car for the first year or so of a child's life.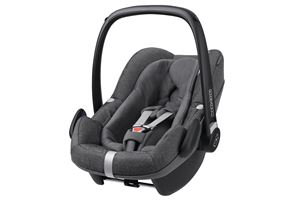 2
Maxi-Cosi Pebble Plus
Maxi-Cosi makes both the Pebble and the Pebble Plus, but of the two the Plus is the better option – it is an upgraded version of the popular seat, with the necessary extra side protection and safety features to conform to the i-Size regulations.
The range comes with an integrated sun cover and a wide selection of accessories and can be secured in the car with a three-point belt if you need to pop it into a vehicle without Isofix for a short trip. It is quite pricey, but you can upgrade to a bigger Maxi Cosi seat and keep the same base at least.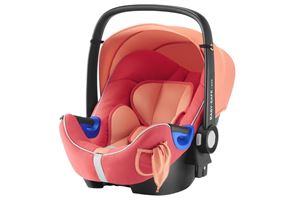 3
Britax Römer Baby Safe i-Size
Like the Joie i-Level, the Britax Römer Baby Safe offers the ability to lay your baby flatter when you take it out of the car and slot it into a travel system, which is better for their posture and might well help them sleep better on longer days in the seat.
This is one of the reasons for what might seem to be a fairly high price, but this is also Britax's first i-Size seat, so comes with more in the way of side-impact protection. Other tricks of note include a quick removable cover, which can be taken off without removing the harness from the seat, which will be a bonus for any parents with little ones that are prone to travel sickness. There are also lots of different colours and designs to choose from.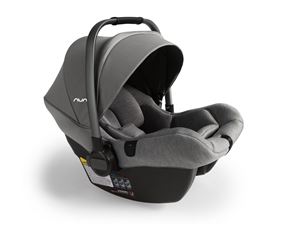 4
Nuna Pipa Lite LX
This lightweight car sear from Nuna offers an impressive amount of comfort and protection. The Pipa Lite really lives up to its name, being an exceptionally light car seat despite its strong shell - which is great for parents who struggle to lift and carry seats in and out of the car. There's also side impact protection and a stability leg for added safety. 
The dream drape sun canopy and organic cotton harness pads and body inserts are also thoughtful touches, which go some way to justifying the high price tag. The Pipa Lite LX is compatible with all Nuna pushchairs, too. 
Buy it now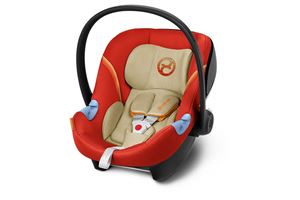 5
Cybex Aton M
The Aton M is another that can be used on a base that can accommodate a bigger seat, meaning you don't need to buy a second base as your child grows (so long as you buy another Cybex of course).
It's chunky, at 4.6kg, but that is pretty much par for the class. Although it isn't designed to take a child any heavier than 13kg, there is a wide range of adjustment in the headrest – it can be put in one of 11 positions.