Top 10: Child car safety products
The week of June 6 is Child Safety Week in the UK – so we've picked 10 products that can improve not only the safety of children travelling in a car, but the adults sharing with them. Some might be obvious, others less so – but all of these items should make driving with children in the car easier and safer.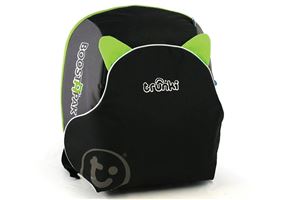 6
Trunki BoostApak - £40
This Trunki product is both a back pack and a booster seat. It's not meant for use as an everyday car seat, rather as a temporary car seat for parents hiring vehicles. It's particularly handy when on holiday, since hiring a booster seat can be tricky and expensive.
It's meant for children from 15-36kg, so of roughly four to 12 years, and is certified to European and United States safety standards. It's also suitable for use as carry-on luggage for aircraft and has space for spare clothing or toys and travel games. Several different colours are available including pink and green.  
Buy it now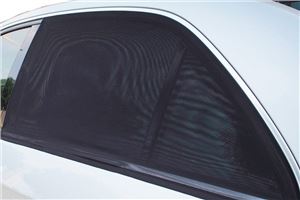 7
Sun shade – from £3
Keeping children safe in a car usually means keeping them occupied and happy or asleep – since an irritable child is a distraction to the driver. A very easy way to keep children comfortable and to help them sleep is to buy some sun blinds to reduce glare and reduce the chances of sun burn.
There are obviously lots of brands vying for attention, but we would recommend a sun shade that entirely covers the rear window, leaving no gaps. There are various designs to choose from, including some that wrap around the whole upper half of the door, meaning the windows can be wound down with the sun shade in place.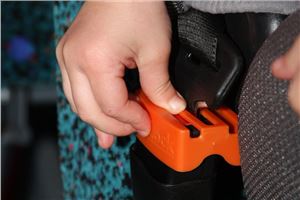 8
BeltLock - £10.50
They say the devil makes work for idle thumbs – work like unbuckling seat belts while on the motorway at 70mph. Fortunately there's a clever little product that prevents children from undoing their seat belt – only an adult with a car key can take it off.
It's meant for the standard manufacturer-fitted buckle, so won't work on the harnesses in child-seats for younger children. But if you have issues with children freeing themselves while on the move this should quickly and easily solve the problem.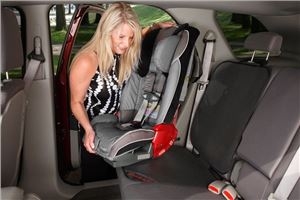 9
Grip It - £20
Designed to keep car seats from moving around, this simple, cheap material not only stops a child seat or booster seat from sliding back and forth or side to side, but it also protects the upholstery in the car.
Obviously it's far from the most vital bit of safety equipment a driver can install, but it's cheap and, particularly for booster seats, it could spell the difference between a child sliding around on a surprisingly tight corner or staying put.
Buy it now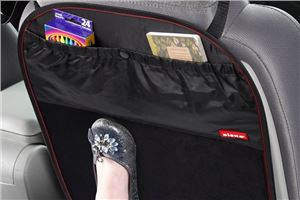 10
Stuff n Scuff - £7
Another item that won't directly improve safety, but can nonetheless make travelling with children just that little bit easier and less stressful. This simple gadget protects the front seat backs from kicking little feet or whatever else a child might hurl or rub on car upholstery.
It also has a handy storage pocket at the top, which means things like toys, wipes and drinks can be kept safely out of reach – and therefore not thrown around the cabin of a car in a tantrum.