Top 10: Best SD cards for dashcams
The excitement of unboxing your new dashcam may be punctured by the discovery of no SD card, but that just gives you the chance to purchase the perfect card for the job. Here are ten SD cards to suit a variety of dashcams.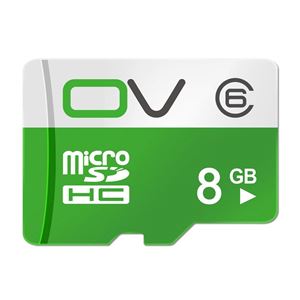 1
OV 8GB
It is crucial to buy an SD card that suits your dashcam's requirements, otherwise you'll have an expensive plastic box obscuring your forward vision for no reason. The best place to start is with your dashcam's instructions, which should clearly state the SD card specification required. If you have an older or cheaper dashcam that only records in SD quality, the minimum requirement is a card with a speed rating of Class 6, like this 8GB capacity card from OV for a bargain £5.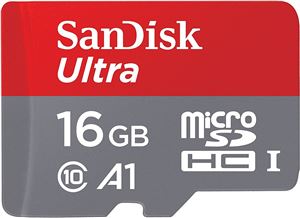 2
SanDisk Ultra 16GB
Most newer dashcams offer HD recording as a minimum standard, and for successful recording a minimum speed rating of Class 10 is required. It's also worth noting that another speed classification is in use for the latest cards called UHS: UHS Class 1 (or U1) is equivalent to Class 10, like this 16GB SanDisk Ultra card. For £6 it offers the reassurance of SanDisk quality, while a 64GB version is available for just £10.
Buy it now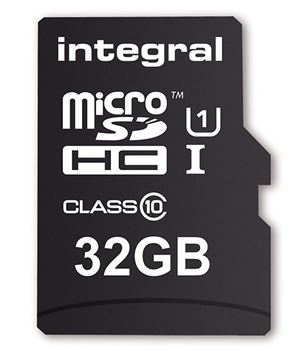 3
Integral Memory UltimaPro 32GB
One of the least-expensive but highly rated 32GB cards available on Amazon, this Integral brand card is Class 10/U1 rated to make it suitable for cameras recording in HD quality. There's a 64GB version also available for under £18 and it comes with an SD adapter, making it easy to slot straight into your laptop or computer to download footage.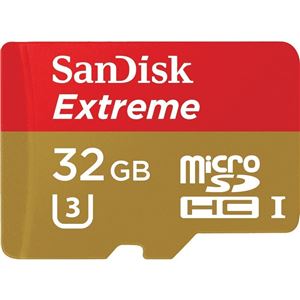 4
SanDisk Extreme 32GB
Memory is so inexpensive these days it can be tempting to plump for the biggest card you can afford, but many dashcams will have a maximum capacity card they can accept. It is, therefore, better to ensure the speed rating is sufficient and the capacity at least matches the minimum requirements. This SanDisk Extreme model offers the highest U3 speed rating, so it is suitable for cameras that record in 4K for just £15.
Buy it now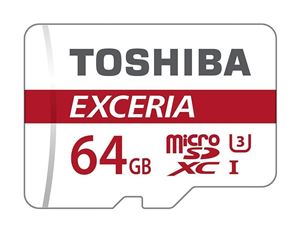 5
Toshiba Exceria 64GB
Reputable electronics brand Toshiba have a broad range of SD cards, with the Exceria model available from Amazon is capacities from 16GB all the way up to 128GB. 32GB versions and upwards have a Class U3 rating, making them suitable for 4K dashcams, and the Exceria models are IPX7 waterproof rated too.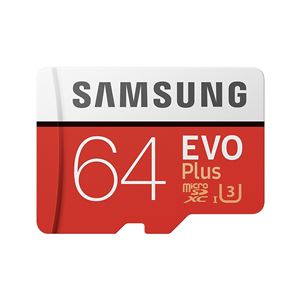 6
Samsung EVO 64GB
Higher-specification dashcams tend to require SD cards to match: the Nextbase 612GW, one of our highest-rated cameras, needs a 64GB card as a minimum and Class U3 too, which makes this Samsung card ideal. Priced at just £18, Samsung promise high reliability and even resistance to water and extreme temperatures.
Buy it now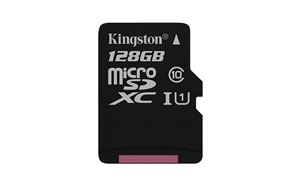 7
Kingston 128GB
Kingston are recognised as a value brand that provides products of decent quality too. This is a lot of capacity for not much money (when the 128GB is on offer), and with a Class 10/U1 rating means you can store many hours of HD quality footage, although it is worth checking your dash cam will work with a card of this capacity before purchasing.
Buy it now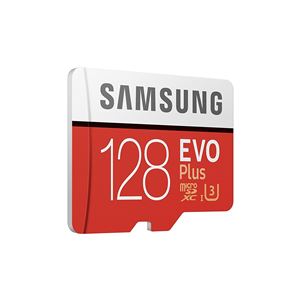 8
Samsung EVO Plus 128GB
Usually retailing for £75, Prime members can get this high-quality Samsung card for under £35. That makes it one of the least expensive 128GB Class U3 cards on the market, enough for 6 hours of 4K video. Some dashcams specify a Samsung SD card too, which makes this an ideal choice for an excellent price.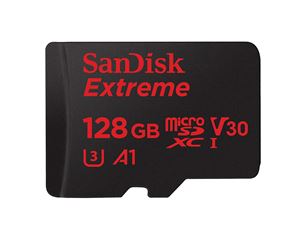 9
SanDisk Extreme 128GB
Another card offering the 128GB capacity and Class U3 speed rating that is essential for 4K dashcams, the SanDisk Extreme is more than capable of coping with the task. Waterproof, shockproof and resistant to both temperature and x-rays, the SanDisk Extreme comes with a lifetime warranty, which should be all the reassurance you need.
Buy it now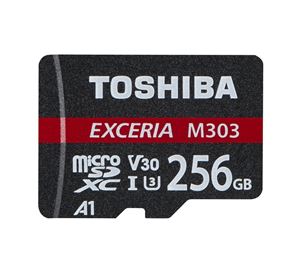 10
Toshiba Exceria 256GB
Checking compatibility is crucial with an SD card of this size; many dashcams won't accept 256GB and unless you have one that records in 4K it is not worth the additional outlay. However, this is the least-expensive 256GB card with the required U3 rating, other than the Prime-only Samsung EVO. That means up to 12 hours of 4K footage can be safely stored, which should be enough for all journeys.
Buy it now