What is it?
The Hovding 2.0 is the latest generation of the Hovding airbag for urban cyclists. Worn around your neck like a scarf, and originally designed for cyclists who didn't want to mess their hair up, Hövding contains hundreds of sensors that will trigger an airbag to inflate to protect your noggin before you even hit the ground.
The Hovding provides up to eight times better protection than traditional bicycle helmets - according to a 2016 study conducted by Stanford University. So, if you commute to work on a bike and don't like to wear a helmet, the Hovding is perfect for your needs. If you can stomach the price tag that is.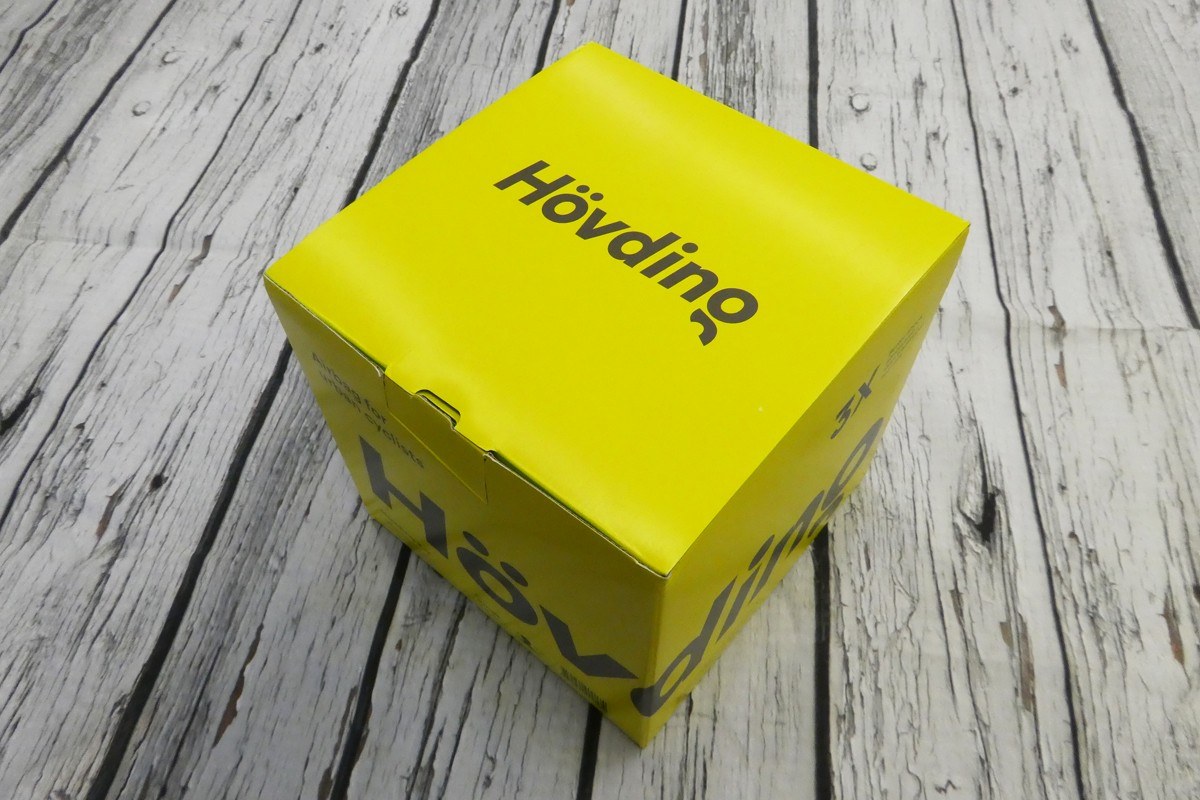 What's it like?
There's very little setup needed for the Hovding. Like a standard helmet, there's no assembly required - which sets it apart from most smart, wearable tech - like a heart rate monitor or activity tracker. Once the Hovding is charged up, all you have to do is zip it up and clip the zip to the activation port.
But don't forget to unclip it when you get off, if you leave it activated it could end up going off while your walking around - like in your local Sainsbury's. And that's an embarrassing way to blow £219...
The Hovding is charged via a micro USB lead, which is included, and takes two or three hours to fully charge. The five LED lights on the front will light up when you're good to go. These same lights will flash when the Hovding needs another charge (after about 10 hours of cycling). You can check the battery level by holding down the button on the underside of the clip.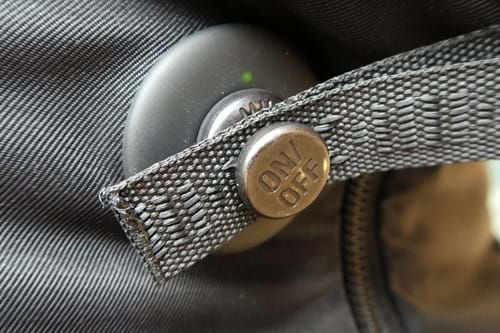 You'll hear a few beeps and LEDs will light up at the front of the collar to tell you that Hövding is activated. When you unclip the zip, it will beep again to alert you that it's not active. The clip itself can be fiddly at times. And, in winter, when you might be wearing gloves, the activation clip is even harder to use.
The device tracks your movements 200 times per second and if it detects any oddities, i.e. if you fall off your bicycle suddenly, the airbag will deploy in one tenth of a second.
Hövding protects nearly all of the head, covering a much larger area than a traditional cycle helmet. In fact, Stanford researchers called Hövding's design for protecting a cyclist's head and neck 'near perfect'.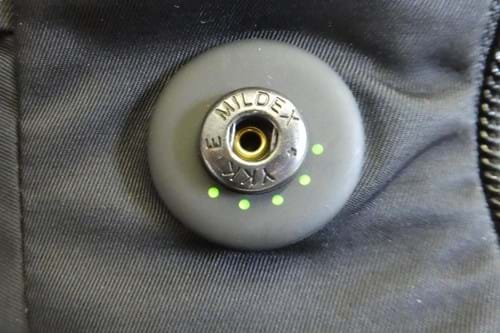 Hovding's algorithm for ensuring the airbag doesn't deploy unnecessarily is able to sense the difference between you hitting a curb, for example, versus riding into a pole or getting hit by a car.
And that means there's no need to worry about having to move more slowly or carefully when riding your bike while wearing it. The video below demonstrates how the Hovding reacts to slight bumps and possible falls off your bike compared with an accident where you might actually fall off and hit your head.
As of yet, we haven't experienced the Hovding deploying. While we've seen plenty of demos that prove the Hovding 2.0 works exceptionally well, we haven't arbitrarily set ours off simply because once it goes bang, it needs replaced. Just like replacing a standard helmet after a crash.
One unexpected aspect of the Hovding is the actual shock of it going off. While that may sound odd, it's the same experience you'd have if an airbag deployed in a car. It's not only loud, but the airbag itself is rock-hard.
Your ears will ring, and after a few minutes the high-pressured airbag will deflate after it's protected your head from harm. Thankfully though, Hovding's crash replacement program means you can get a new Hovding for less than a half of the original price (£99).

As previously mentioned, the Hovding began as a fashion-forward helmet concept. And, while it's evolved beyond that, it's still ideal for those who aren't that keen on wearing a helmet out and about. Aside from helmet-hair, a lot of cyclists find the faff of carrying a helmet around with them a nuisance.
It isn't exceptionally heavy at 650g or overly obtrusive, but we found lifting our head was slightly more difficult. If you've ever worn a very large scarf or a neck pillow on a plane, you'll know what we mean. Though, it doesn't stop you from doing over-the-shoulder checks for cars and such.
The gas inflator that inflates the airbag rests on the cyclist's back. So, for race bike riders or those that don't sit upright, the discomfort will likely be worse. It isn't a huge issue considering it's targeted at urban cyclists, but if you're wearing it for a while, you'll certainly feel a sense of relief when you take it off and regain full neck functionality.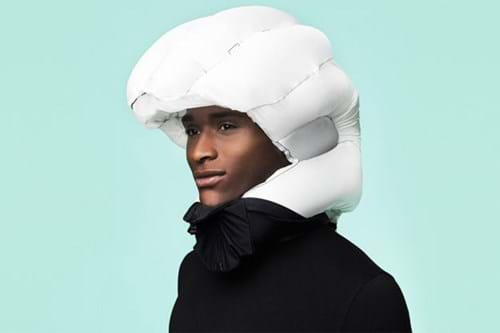 Fortunately, in the winter the Hovding will keep your neck toasty warm (although you can wear a scarf with the Hovding on). Yet, when we tested it in August, it had quite the opposite effect. In some ways, you might be trading helmet hair for a sweaty neck.
The collar is made of a waterproof fabric, meaning it can withstand a rainy commute to work. And you can also buy detachable covers to fit over the collar, like the luminescent yellow cover.
While it's hard to recommend something that you haven't fully experienced, studies and research about the Hovding give us enough confidence to feel like the Hovding does what it says on the box. After all, most people don't think twice about trusting the airbags in a car to protect them in a crash.
Should I buy one?
Hövding was designed for urban cyclists, so it is a perfect addition to your commute to work. But it's not perfect. The design could be improved to be less cumbersome, the big chunky bit at the back can make backpacks sit uncomfortably and the zipper clip is a bit fiddly at times.
The market for commuter cycling helmets is also jam-packed with decent options that sit between £30 and £60 for the most part - so the price tag of the Hövding is definitely going to put a lot of people off. Especially when you can shell out £260 for a MET Trenta 3K Carbon, which is an aerodynamically-shaped, lightweight helmet for series cyclists.
But the Hovding isn't a helmet, it's an airbag. And that's why the price is justifiable to those who are serious about safety. If you're looking for solution to keep you safe (very safe) while you cycle, that won't give you helmet hair and that you can just chuck into a bag instead of lugging around - then the Hovding 2.0 is it. As long as you have the cash to spare.