Top 10: Baby car seats under £100
Precious they certainly are, but that doesn't mean you have to spend £2k on a car seat that they won't fit in by Christmas. Here's our pick of ten baby seats that won't lead to tears.
Don't forget to check the compatibility of your own car by using our unique Car Seat Chooser.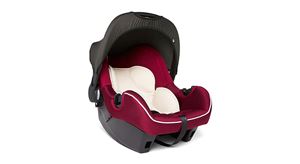 1
Mothercare Ziba Birth
Parenting favourite Mothercare can lay claim to offering one of the cheapest baby seats on the market with the Ziba, costing a very reasonable £36. At 3kg in weight it shouldn't be difficult to handle, and it comes with a five-point harness that can be operated with one hand too. Add in side-impact protection, a sun shade and a two-year guarantee and the Ziba brings reassurance at a low price.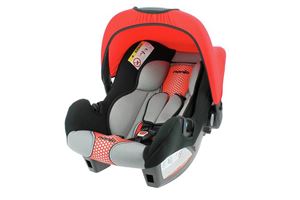 2
Team Tex Beone First Pop Group 0+
Like the Ziba, this Team Tex Beone model ticks the important boxes for those seeking a newborn car seat. It allows backwards-facing travel for the first 15 months or 13kg, and its light weight means it is easy to remove from the car with baby in situ. There's a three-point harness, removable newborn support cushion and unlike many alternatives at this price it comes in a choice of colours.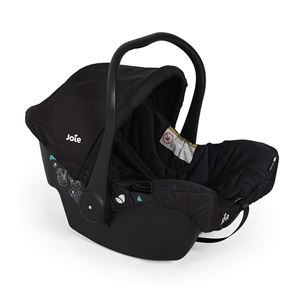 3
Joie Juva Classic Group 0+
Joie is a well-known name, which makes it all the more impressive that it offers a seat at this price. It also comes with the option of mounting with Isofix as well as using the three-point belt. Although this requires an additional base costing £80, but this could be added at a later date. It also offers compatibility with some pushchairs but not all.
Buy it now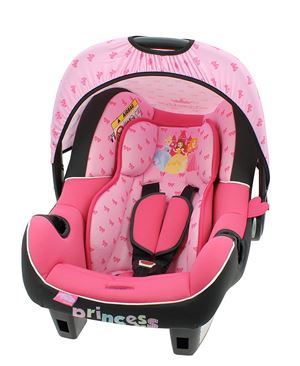 4
Disney Princess Beone SP Infant Carrier
Clearly aimed at the little princess in your life, the Beone SP is currently reduced on Amazon to bring it under the £50 barrier. Suitable for newborns up to 12-15 months, it comes with the all-important newborn support cushion for reassuring security, a three-point harness and helpfully a removable and washable seat cover - which is almost certainly going to be utilised at some point.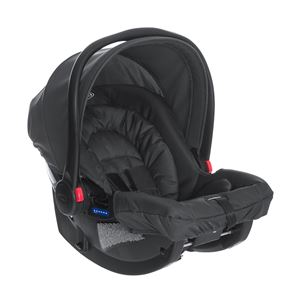 5
Graco SnugRide Infant Car Seat Group 0+
Another seat that is currently sold with a sizeable discount, the Graco SnugRide Group 0+ offers rear-facing travel for babies from birth to 13kg (15 months), including a head support specifically for newborns and the all-important sun shade. It's also compatible with any Graco Click Connect pushchair, which can make transportation a great deal easier.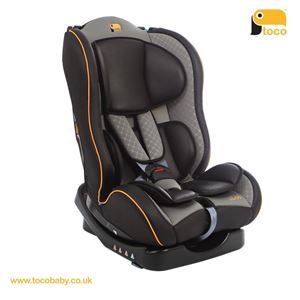 6
Toco Nico Group 0-1 Car Seat
A baby seat with a little extra life built into it thanks to its twin-group rating, the Toco Nico can operate in the rear-facing position from birth until 9kg then switch to front-facing until 18kg. There's the important head cushion and padded insert to ensure newborns are comfortable and secure, while the high back means plenty of support for older children.
Buy it now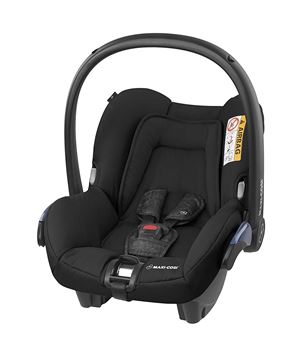 7
Maxi-Cosi Citi
The Citi s a lightweight baby car seat, suitable from birth to 13kg (approx. 12 months). It can easily be combined with Maxi-Cosi and Quinny pushchairs, forming a stylish and practical travel system for when you're on the go with your little one. The Group 0+ features a one-pull harness adjustment to ensure its correct tension and offers your baby protection against side impact collisions. It also comes complete with a sun canopy, head support, support pillow and belt pads.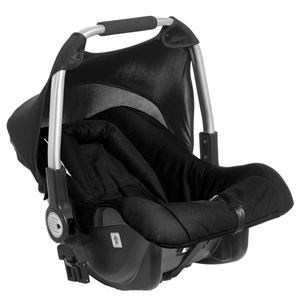 8
Kidz Kargo Car Seat Group 0
Kidz Kargo rate this seat as suitable for birth to 15 months or up to 13kg, and helpfully it is compatible with their Duellette 15, 21 and dual tandem pushchairs, which will be a boon for some buyers. A washable fabric cover and removable pads make for a comfortable fit regardless of age, and a sun shade is also included.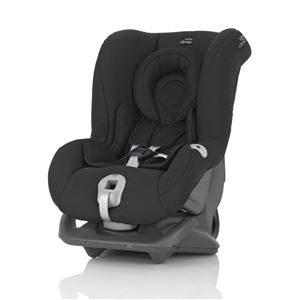 9
Britax Romer First Class Plus
Suitable from birth up to a maximum weight of 18kg (40lbs) is designed to adapt as your child grows. It's used rearward facing to protect little ones and comes with extra head support for those first outings. When your baby is bigger, the Britax Römer First Class Plus Car Seat can then be used forward facing. Britax Römer car seats come with a Click And Safe harness system which helps you to adjust the straps for the best and most comfortable fit. The 5-point harness on the first class plus also keeps your baby safe and secure, with soft padding and 2 ways of fastening for added support.
Buy it now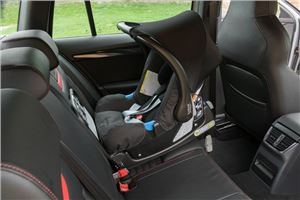 10
Britax Baby-Safe
Britax is one of the best-known names for baby seats, and the Baby-Safe can be found for slightly under our £100 barrier. Like the Joie it can be installed using the three-point belt or Isofix, but the latter requires the addition of a base costing £110. It is rear-facing and can be fitted to any Britax pushchair, and has the reassurance of a five-point harness and washable cover.
Related Articles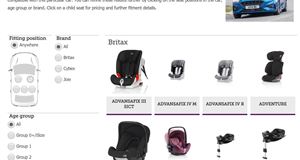 Child seats
Our unique car seat calculator shows you which child and baby car seats will fit your car.