Top 10: Baby car seats under £100
Precious they certainly are, but that doesn't mean you have to spend £2k on a car seat that they won't fit in by Christmas. Here's our pick of ten baby seats that won't lead to tears.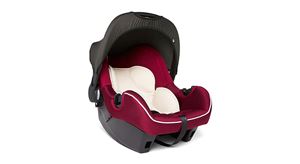 1
Mothercare Ziba Birth-13kg
Parenting favourite Mothercare can lay claim to offering one of the cheapest baby seats on the market with the Ziba, costing a very reasonable £36. At 3kg in weight it shouldn't be difficult to handle, and it comes with a five-point harness that can be operated with one hand too. Add in side-impact protection, a sun shade and a two-year guarantee and the Ziba brings reassurance at a low price.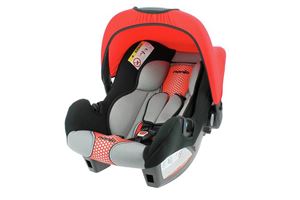 2
Team Tex Beone First Pop Group 0+
Like the Ziba, this Team Tex Beone model ticks the important boxes for those seeking a newborn car seat. It allows backwards-facing travel for the first 15 months or 13kg, and its light weight means it is easy to remove from the car with baby in situ. There's a three-point harness, removable newborn support cushion and unlike many alternatives at this price it comes in a choice of colours.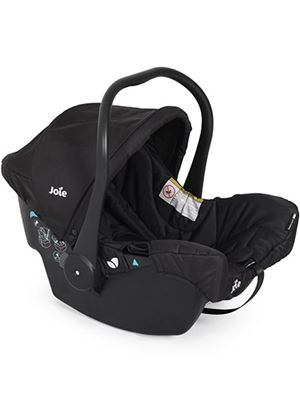 3
Joie Juva Classic Group 0+
Joie is a well-known name, which makes it all the more impressive that it offers a seat at this price. It also comes with the option of mounting with Isofix as well as using the three-point belt. Although this requires an additional base costing £80, but this could be added at a later date. It also offers compatibility with some pushchairs but not all.
Buy it now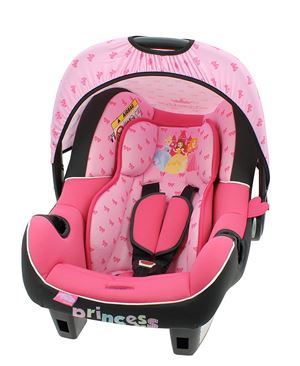 4
Disney Princess Beone SP Infant Carrier
Clearly aimed at the little princess in your life, the Beone SP is currently reduced on Amazon to bring it under the £50 barrier. Suitable for newborns up to 12-15 months, it comes with the all-important newborn support cushion for reassuring security, a three-point harness and helpfully a removable and washable seat cover - which is almost certainly going to be utilised at some point.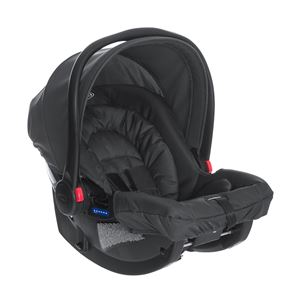 5
Graco SnugRide Infant Car Seat Group 0+
Another seat that is currently sold with a sizeable discount, the Graco SnugRide Group 0+ offers rear-facing travel for babies from birth to 13kg (15 months), including a head support specifically for newborns and the all-important sun shade. It's also compatible with any Graco Click Connect pushchair, which can make transportation a great deal easier.