Top 10: Best car seats from Britax
Buying a car seat for your baby or toddler is important for their comfort, safety and your peace of mind. Here are ten of the best from respected brand Britax.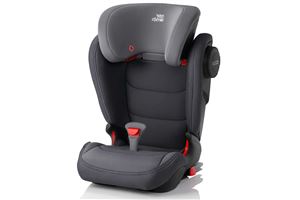 1
Britax Kidfix III M
The Kidfix tag means this seat is aimed at older children, and Britax has regularly updated the range for maximum comfort and safety. Designed for children in Group 2 & 3, the Kidfix III has a larger seating area for increased comfort and a generous headrest designed to support your child's head if they fall asleep. It has greater side impact protection, the SecureGuard system to make sure the belt is in the right position and comes in a choice of colours too.
Buy it now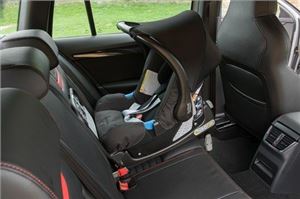 2
Britax Baby-Safe
The entry-level model in the Britax Baby-Safe range, this seat is in Group 0+ so is suitable for children from birth up to around 15 months depending on their size. Even though it only costs around £100 it still has plenty to offer. It is lightweight and is generously padded, and although making adjustments can be a little fiddly it is sturdy and feels strong. It can be fitted with your car's seatbelt or you can add the Isofix base for around £100.
Buy it now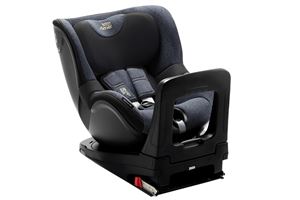 3
Britax Dualfix i-Size
Britax only sells its Dualfix seat range in i-Size specification now, so although that makes the cost a little higher it also means you get the highest level of protection for your child. That means you can have your child in the ideal rearward position until 15 months, and the seat's swivelling base makes it easy to get them in and out, as well as switch between positions. It comes with a rebound bar and a simple indicator to let you know when it is in the correct position.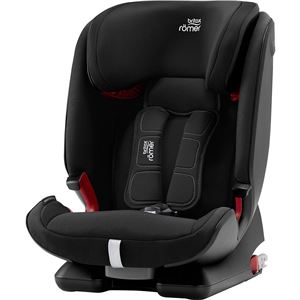 4
Britax Advansafix IV R
The Adnvasafix IV is the latest update to Britax's range aimed at Groups 1/2/3, making it suitable for children from as young as 9 months all the way up to 12 years of age. It has Isofix mounting as standard with a system designed to deflect impact forces away from the occupant and can switch between the five-point harness and three-point standard belt easily, with an extra contact point when using the latter for added security.
Buy it now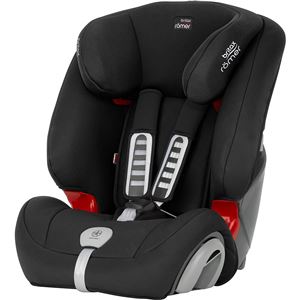 5
Britax EVOLVA 1-2-3 Plus
There are currently three versions of the Evolva range, and this is the least expensive of the lot at around £170. That means it does without Isofix, but for anyone without that facility, the Evolva has a great deal to offer. The Plus designation means that this seat can adjust in width so you can achieve a comfortable fit as your child grows, and it easily switches to using the standard seatbelt instead of the harness when your child is the right age and height.
Buy it now