Top 10: Car baby seats under £250 2019
Between £100 and £250 there are lots of high quality seats from well-know brands that offer thoughtful design as well as practicality. Here we pick ten at various price points to suit newborns upwards.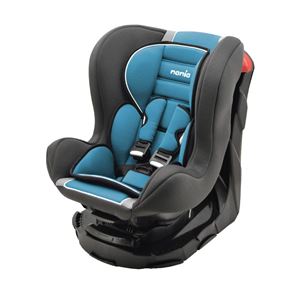 1
Nania Revo 360°
The Revo makes its key selling point clear within its name. Few seats at this price offer the ability to rotate the seat in order to make getting baby in and out a lot easier and for many this will be a big help.
The Revo is secured with the three-point belt only, but there's a five-point belt for the occupant as well as three positions for the belts themselves. Four reclining positions should also ensure maximum comfort.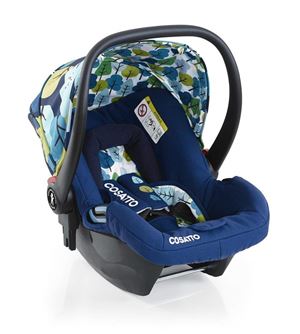 2
Cosatto Hold Car Seat
Cosatto's Hold car seat range has been around for a number of years and this latest version offers a range of features that should suit almost everyone. Unlike some rival offerings the Hold seat can be mounted in several ways; via a standard three-point belt, to a belt-mounted base allowing quick release or an Isofix base also with quick release, although the bases do cost extra.
The Cosatto brand also means compatibility with Giggle 2, Ooba, To & Fro & Woop travel systems too, and is suitable from birth to 13kg.
Buy it now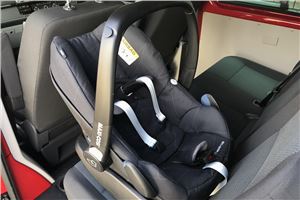 3
Maxi-Cosi Pebble
The Pebble is Maxi-Cosi's mid-range model and its Group 0+ rating means it is suitable for babies until they are around 12 months or 13kg in weight. It is not i-size compliant but it does allow mounting via seat belt or Isofix, although the latter does require an additional base to be purchased.
The upside is that base works with larger Maxi-Cosi seats for older children, as well as the Pebble being compatible with many travel systems.
Buy it now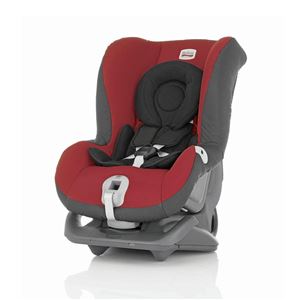 4
Britax First Class Plus Group 0+/1
Another quality effort from Britax, in this instance the First Class Plus is a belt-mounted seat only, but allows rear-facing from birth to 13kg and forward-facing between 9kg and 18kg.
It has Britax's 'Click and safe' tensioning system so there is audible confirmation that the correct tension has been achieved, as well as two routes for the seat belt to travel in order to work with as many cars as possible. Another nice touch is that the seat cover can be removed without having to remove the harness.
Buy it now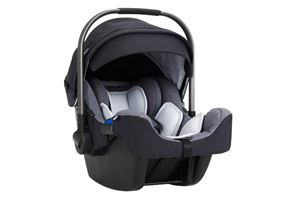 5
Nuna Pipa Icon
Nuna's car seat range is refreshingly simple and easy to understand, and the Pipa is the model designed specifically for newborns and up.
There are two versions of the Pipa, the second being the Pipa Lite which is easier to carry. As standard it fits with a seatbelt but with the additional base Isofix mounting is an option, and also included are a two-position canopy and flip-out eye shade.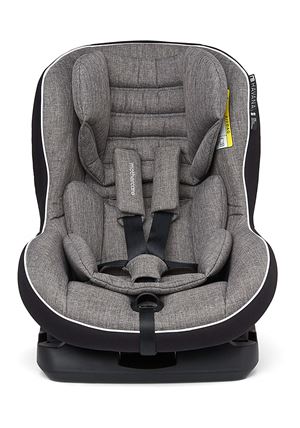 6
Mothercare Havana Isofix Combination Car Seat
This smart-looking seat from Mothercare offers a tasteful grey cloth - as long as it stays clean of course - which could complement your car's interior very well.
Probably more important is that the Havana is both Isofix and seat-belt compatible, and it covers Group 0 and above too with rear-facing from birth to 13kg and forward-facing up to 18kg. It also features locking indicators to show that the Isofix connectors have been correctly seated.
Buy it now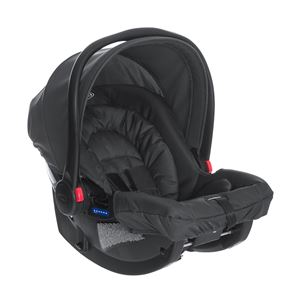 7
Graco SnugRide i-Size Infant Car Seat Group 0+
This SnugRide i-Size is a high-specification baby seat from Graco that packs in a lot of features for a reasonable price. Arguably the most important of which is the i-Size safety rating, with Isofix-only mounting and rear-facing arrangement.
The base can be adjusted through seven positions to suit the size of your baby and for the smallest children there is additional body support and memory foam inserts down the sides to ensure maximum comfort.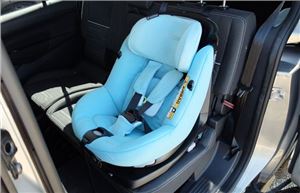 8
Maxi-Cosi AxissFix
While it's pricey, the AxissFix does feel like a high quality product that's well made. The fact it has a top tether system, which no other swivelling seat has, is good for the added security but a faff if you're going to be regularly moving the seat between cars.
It's a Group 0+/1 car seat but unlike some of the competition it's not suitable from birth - instead the AxissFix is for nine months to around four years.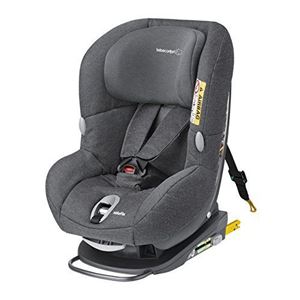 9
Bébé Confort MiloFix Car Seat, Group 0+/1
One of the seats in this list that cover Group 1 also, the Confort MiloFix is an Isofix seat with rear-facing from birth to 15 months which then switches to foward-facing beyond that.
The headrest and restraints offer seven different positions to ensure your baby is comfortable regardless of age, while a washable cover and one-hand harness operation should make it easy to live with too.
Buy it now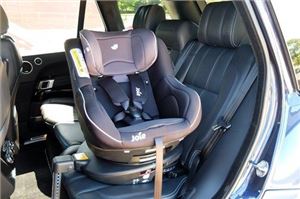 10
Joie Spin 360
The Spin 360 is also the cheapest swivelling Group 0+/1 car seat on the market priced at £250 and is suitable from birth - thanks to a neat extra padded insert - up to around 18kg or four-years-old.
The easy swivelling action, sturdy handles and metal seat belt buckle give the Joie a reassuringly quality and safe feel. It's no budget model either with plenty of features like a ventilated base and plenty of recline position.