Top 10: Best car seats from Joie
Choosing a car seat can be a daunting process but there are plenty of excellent options out there for a variety of budgets. Here are ten of the best from Joie.
Top 10: Car Seats of 2019 | Top 10: Cheapest Child Car Seats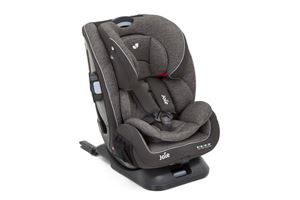 1
Joie Every Stage FX
One of Joie's more recent models, the Every Stage FX is an appealing choice because of its versatility. You can use it from birth to four years in the rear-facing position when attached with a seatbelt, or you can use Isofix from Group 1 onwards in the forward-facing position. It also can be reclined, has side-impact protection and a steel inner shell for safety, and converts to a booster to suit children all the way up to 12.
Buy it now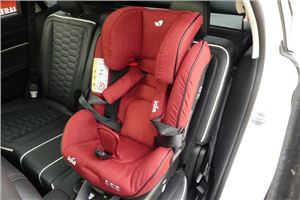 2
Joie Stages FX
Similar to the Every Stage FX, the Joie Stages FX works from birth to seven years and can be used in the desirable rear-facing position until the age of four. The key difference is that it does not convert to a booster for use in later years, but the flip side is that is significantly cheaper as a result.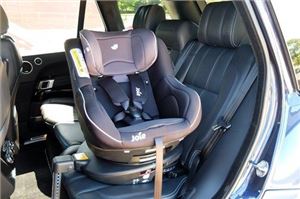 3
Joie Spin 360
A mid-range offering from Joie, the Spin 360 takes in some of the key features you'll find elsewhere, such as the ability to used forward- and rear-facing, but most importantly it offers the facility to rotate the seat, making it significantly easier to load and unload your child. It's relatively lightweight too and is suitable for children from birth until four years or 18kgs.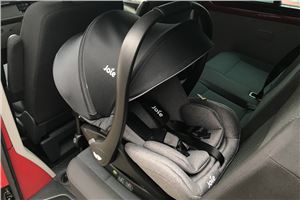 4
Joie i-Level
We're big fans of the i-Level - in fact, it won our Group 0+ Child Seat in the 2019 Honest John Kit Awards - so you know you are getting good value and plenty of features. The big plus of the i-Level is that it offers the facility to lie the seat completely flat, a real boon for newborns and young babies if you have to spend a chunk of time in the car. It feels like a quality product, takes moments to fit and isn't hard work to transport out of the car either.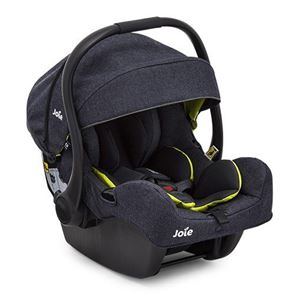 5
Joie i-Gemm
One of the cheapest seats in the Joie range, the i-Gemm requires either the i-Base or i-Base Advanced to get it fitted to your car, but even then you can have the package for under £200. It also makes it super-easy to fit and remove from your car, and it works with Joie strollers and others if you add the Maxi-Cosi adapter, so for transporting 0+ children it is a timesaver. It also has the reassurance of i-Size certification and memory foam in the key areas for extra comfort.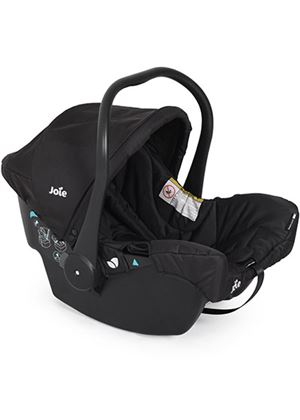 6
Joie Juva Classic
Another bargain offering, the Joie Juva is available for significantly under £100 but doesn't skimp on features. It is a rear-facing seat suitable for children from birth to 13kg, and more importantly, it can be fitted directly with the car's three-point belt or with Isofix when you add a suitable base, making it a good choice when your baby will travel in different cars. It also works with Joie strollers, which is a big help in those early months.
Buy it now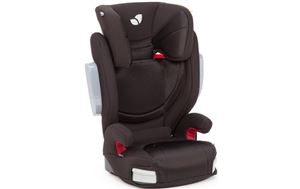 7
Joie Trillo Group 2-3
The Trillo is a Joie seat designed specifically with older children in mind rather than for newborns, with a Group 2-3 rating making it suitable for 15kg to 36kg. Forward-facing only, it has a seven-position adjustable headrest, Isofix connectors for security and side-impact protection. It also has some features that your special one will appreciate, such as the padded armrests and twin cupholders.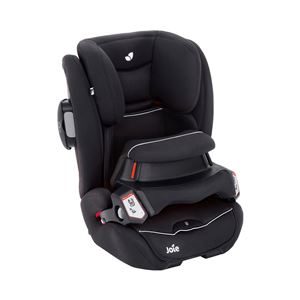 8
Joie Transcend Group 1/2/3
The Transcend is one of Joie's older seats, but is still available new from some retailers and still has a lot to offer. It makes an ideal follow-up to a Group 0 seat, covering the broad range of 9kg to 12 years with lots of room for adjustment and breathable covers will keep your child from getting too warm. It also has a SnugShield harness which distributes the load more carefully in the event of an impact.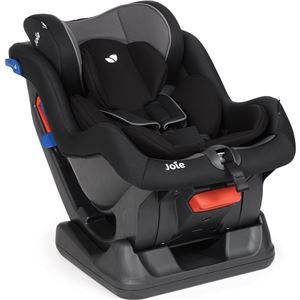 9
Joie Steadi Group 0+/1
Yet another low-cost option from Joie, the Steadi is designed to suit Group 0+ and 1, giving rear-facing transport for children from birth to four years and forward-facing from nine months. It has four recline positions and an adjustable headrest and harness system that doesn't require re-threading every time either.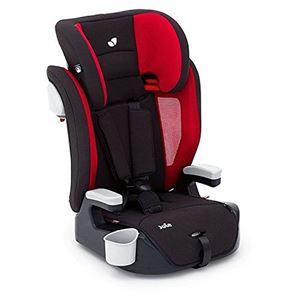 10
Joie Elevate Group 123
This Elevate seat is similar to the Transcend model, having been designed for children between 9kg and 36kg. The nine-position headrest and harness system means it will adjust to suit your child over a number of years and the generous side-impact protection is reassuring. Finished in a smart cherry colour and with a cupholder included, there's a good chance your child will like it too.
Buy it now