What is it?
The Eufy RoboVac 30C is a fully automatic robotic vacuum that's designed to whirr around your house, cleaning the floor and picking up dust and dirt as it goes, much like the sub-£200 Eufy 11S RoboVac we've previously tested.
Measuring just 2.8 inches high, the RoboVac 30C is designed to clean those awkward to reach places under furniture and beds, while its lithium-ion battery pack provide 100 minutes of cleaning from a full 300-minute charge. When the job is done, the RoboVac 30C can be sent back to its floor-mounted charging station via the supplied remote control. It can also be operated with voice commands, via Amazon Alexa or Google Assistant.
What's it like?
The RoboVac 30C is a powerful bit of kit with its 1500Pa suction power cleaning up dust, crumbs and dried mud with ease. The unit uses two large brushes at the front to collect loose dirt and brush the edge of sideboards and cupboards. A large roller brush (located under the unit) digs out larger items before they are sucked up and compacted into a 0.6-litre container at the rear of the machine.
Unlike its pricier rivals, the RoboVac 30C doesn't use any snazzy mapping or lasers to navigate its way around a room. Instead, it uses nine infrared sensors to stop itself from bumping into things. A drop sensor prevents the unit from falling off a step. Two large wheels power the Robovac along and will transfer the vacuum from hard floors to thick carpets without stopping. 
Due to its low height, RoboVac 30C glides under large beds, wardrobes and furniture. However, like many robotic vacuums, the sensors do not detect loose wires. This means a stray cable will quickly be sucked in and entangled within the main brush roller.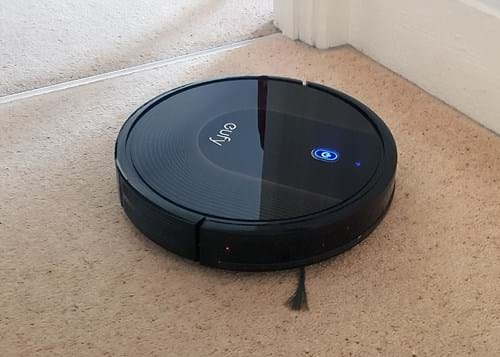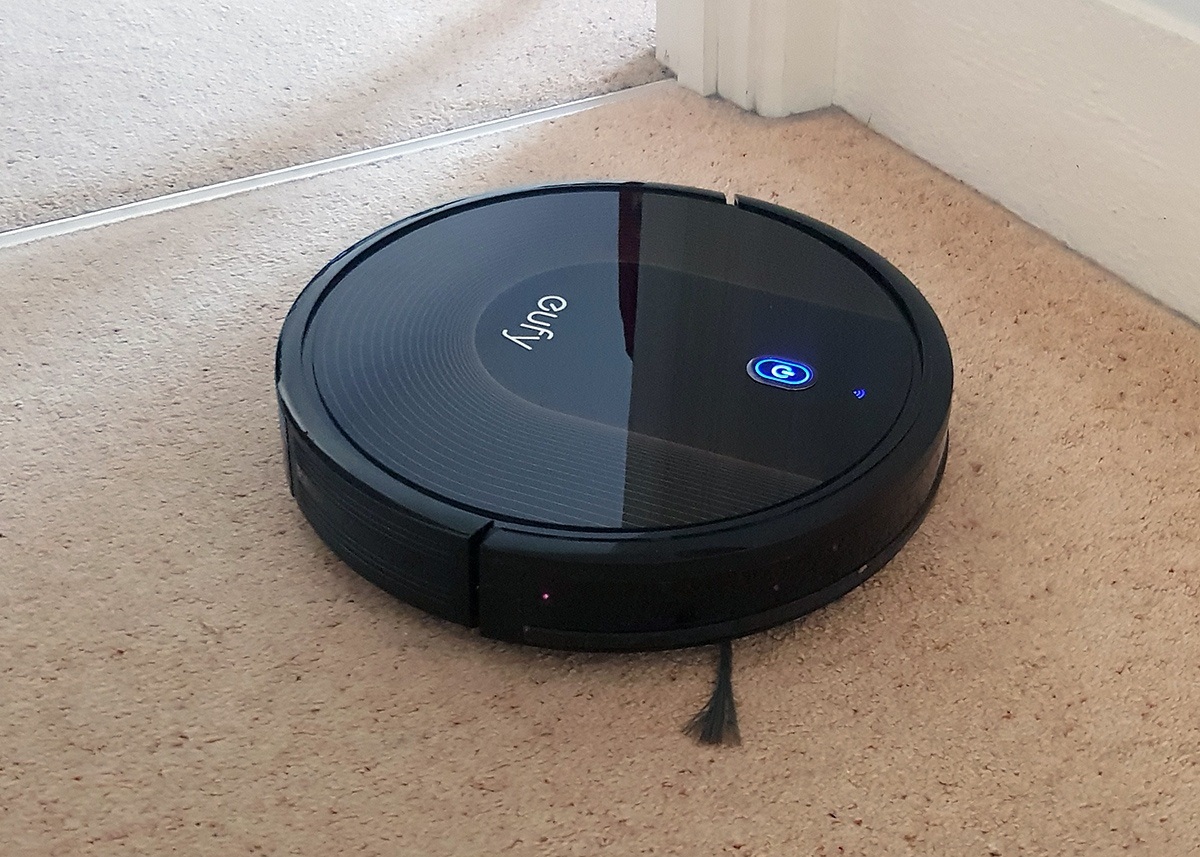 The sensors are prone to the odd bout of confusion, which means a table leg may be missed and result in a thud as the unit bounces against the hard surface. However, these occurrences are rare and the RoboVac will generally whirr along quietly, without incident. 
For the most part, the 30C completes its cleaning chores in auto mode. However, via the remote control, you can instruct it to perform a spot clean (in a spiral pattern) or to follow a wall to ensure the edges of the room are cleaned. You can also operate RoboVac manually, with the arrow buttons on the remote, but this generally seems like a bit of a pointless exercise considering the device aims to go on its merry way without needing instruction. 
RoboVac is also fully compatible with Amazon Alexa and Google Assistant, which means you can say - to Alexa, for example - "tell RoboVac to start cleaning" or "tell RoboVac to stop". The unit can be operated remotely via the EufyHome app too, which makes it easy to set cleaning schedules, cleaning modes or monitor the unit's battery level.
The only slight criticism we have is the WiFi connectivity, which requires a powerful 2.4GHz router or a dual-band router that is configured to support a 2.4GHz frequency band. If your internet connection doesn't meet this (or exceeds 5GHz) then the majority of the app and voice commands will not work. And this means many of the features, that make this unit so great, won't work. So always check your home network before buying.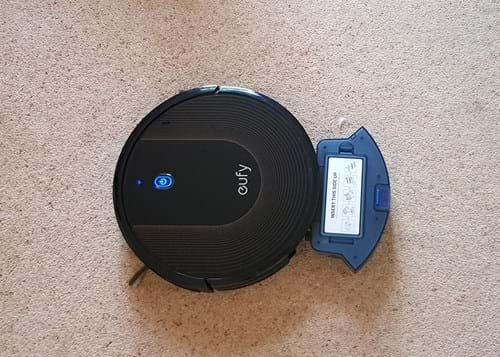 Should I buy one?
The RoboVac 30C is a brilliant bit of kit. It's easy to use, compact and operates with very little noise. What's more, with the voice and app activation, you can pretty much operate it with very minimal effort. We quickly grew fond of our little vacuum robot. 
The quality of the clean is high, while its compact size makes it brilliant at cleaning spots under heavy furniture. During our tests, we found it would scurry under most beds, wardrobes and TV stands, with the only issue being loose wires. But with the supplied boundary strip tap, you can keep RoboVac away from plug sockets and loose cables. 
Cleaning the unit was simple too, with the brushes, wheels, dust collector and filters all pressing out with the firm pull, push or tap of a button. A full charge takes roughly six hours, but the battery will not hold a charge. This means, if you unplug the charging station, RoboVac will run flat within a day.