Top 10: Best handheld vacuum cleaners 2020
Your mother probably never trusted the idea of a handheld vacuum, instead preferring the solidity and faff of a wheeled monster that could never stray more than 30 feet from your front room. But modern motor and battery tech means at 21st Century handheld goes a lot further – here's ten for a range of budgets.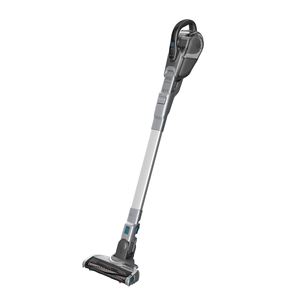 6
Black & Decker 18V 2-in-1 Dustbuster - £69.99
Currently wearing a significant discount that drops it below the £70 mark, Black & Decker's Dustbusters are well-known in the handheld segment to the point of almost being a generic term. This one ticks the handheld plus floor-use box thanks to the clip-on extension and it automatically adjusts the settings when you do so. 16 minutes runtime should also get you round a good chunk of the house.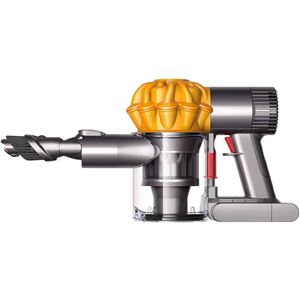 7
Dyson V6TRIGGER - £156.99
Dyson's first appearance here is with its V6 model which we tested late last year. You get lots of kit as standard, with the Dyson V6 supplied with a hard tool for cleaning floors, a brush for cleaning upholstery and a long plastic tube attachment for those harder to reach places. 20 minutes of cleaning time is promised, and the V6 motor is impressively powerful.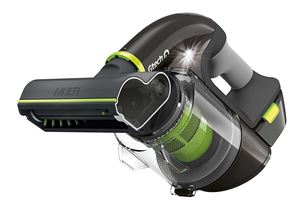 8
Gtech Multi MK2 K9 - £169.99
Gtech offers a range of handheld and upright vacuum cleaners al featuring cordless power, while this MK2 K9 model is designed specifically to deal with the challenge of pet hair. The key advantage amongst its rivals here is the running time, with Gtech claiming a mighty 40 minutes, by which time most users will need a sit down. An added bonus is that all the attachments are fitted to the body, so they are always with the main unit.
Buy it now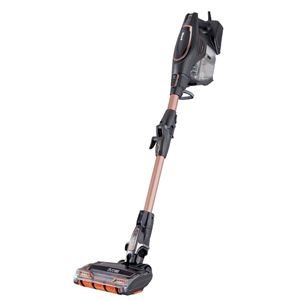 9
Shark HV390UKT DuoClean - £195.00
Unlike most of the others here the Shark uses twin rotating brushes to lift dirt and debris rather than relying solely on suction, which should mean strong performance. It is a corded device that can operate either with a long extension for floors or without for close-up work, and there's a Pet Power Brush designed specifically to lift pet hair.
Buy it now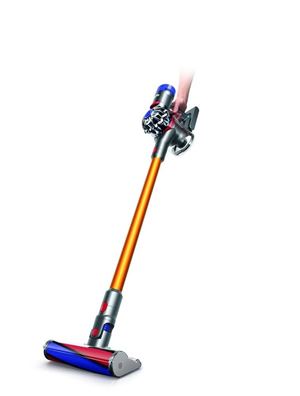 10
Dyson V8 Absolute - £369.99
It's not the most expensive handheld you can buy, but it is close enough. The Dyson V8 Absolute uses a more spunky motor compared to the less price V6 model, and the two power modes allow you to switch between 40 minutes of cleaning and 7 minutes of MAX cleaning, which should probably be used with caution. As well as a toolset designed for all occasions, the V8 switches to its full length for floor cleaning with a couple of clicks.
Buy it now