Top 10: Headphones under £100
Whether it be in the office, on a run or on a train commute - we all love chucking on some headphones to block out the world. Here are our top 10 budget-buy pairs of headphones for your perusal.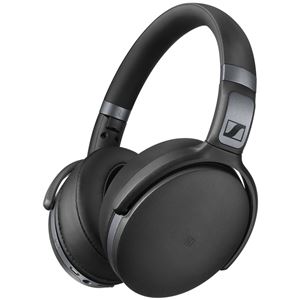 6
Sennheiser HD 4.40 BT
The Sennheiser HD 4.40BT Wireless are a comfortable, over-ear headset that offer well-balanced, detailed sound. Bluetooth ensures hassle-free pairing the minimalistic design with foldable headband is robust for even heavy-handed users who will just throw the headphones into a backpack on the go.
The 4.40 BT also feature NFC for fast pairing with compatible devices, earcup mounted controls and an integrated microphone for hands-free calls. 
Buy it now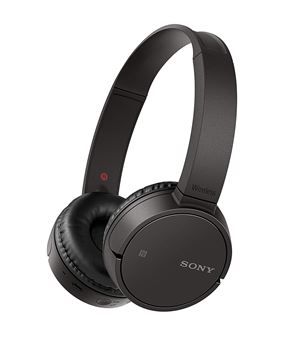 7
Sony WH-CH500
Sony's WH-CH500 offer detailed and dynamic sound from the 30mm drivers, combined with the freedom of wireless connectivity. There's up to 20 hours of wireless playback and the swivel fold design makes them ideal for taking on the go. There's also a built-in microphone for hands-free voice calls and the option of black, silver or blue colourways.
There's no noise-cancelling or customisable sound at this price, but the sound quality is very good. As for comfort, the WH-CH500 tend to feel a bit tight for some users but this is subjective. Build quality is another downside, with the headphones looking and feeling fairly cheap and plastic - but you get the reliability of a brand like Sony for some peace of mind.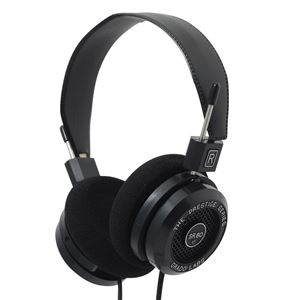 8
Grado SR80e
The retro industrial look will appeal to some but not all. If you quite fancy the look of the SR80e, then the features should only serve to sway you more - with the third generation of Grado's e-series offering improved sound and build quality over the previous incarnations.
While fashion-conscious buyers might want to look elsewhere, for those interested in function and sound quality - the SR80e are top-notch for this price bracket. The headphones offer a natural, full-bodied sound but bear in mind that the open-backed earcups will lead to some sound leakage. If you want high-quality, lively sound and aren't looking for total noise isolation then these are a fantastic option.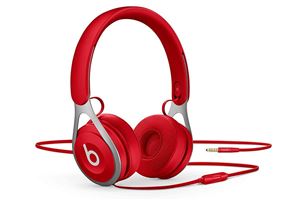 9
Beats EP
The on-ear Beats EP are the base model in the range, meaning they don't come with wireless connectivity or Noise Cancelling but they do offer adjustable sliders for the perfect fit and the RemoteTalk cable allows the wearer to take calls and control music with ease. 
Available in black, blue, white or red - the Beats EP offer comfort and good value for money, albeit being a bit basic. Just watch out for the jack breaking as that's a commonly reported problem...
Buy it now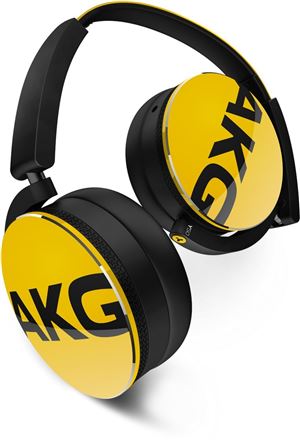 10
AKG Y50
While we think the Y50 look a bit like ear defenders, you know, like the ones that babies wear at concerts - the headphones actually offer reasonable bass performance and good levels of comfort from the padded earcups and partially padded headband. While they don't offer Active Noise Cancellation (ANC), they exclude a fair amount of external noise regardless.
They feature a detachable 1.2m cable with in-line and one-button remote/microphone controls, as well as a folding mechanism and pouch for portability.