Top 10: Best vacuum cleaners under £200
You can pay a lot more if you wish but for under £200 you can expect a broad choice of models, features and designs from some of the best brands in the business. Here are our picks from handhelds, uprights and the best of the rest.
1
Bosch AdvancedVac 20 Wet and Dry - £116.95
Rarely short of a tool for every job, Bosch's take on a wet and dry vacuum cleaner typically covers all the bases you could need, and possible a few more. Not only does it do the standard wet and dry duties, you can also hook it up to Bosch power tools for automatic clean up of dust and debris, plus it also has a blow function for clearing up outdoors.
Buy it now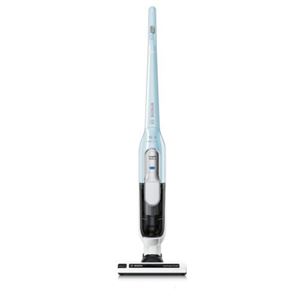 2
Bosch BCH51830GB Cordless Vacuum Cleaner - £119.99
Bosch says this is their first cordless vacuum cleaner, so you'd expect them to get it right. It's lightweight at 3kg and can swallow 900ml of detritus which is more than many cordless rivals. There are three power levels so you can switch between more suction or longer running time and a motorised brush to maximise dirt pick-up.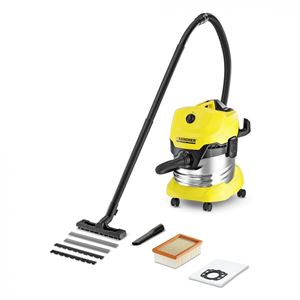 3
Kärcher WD4 Premium Tough Vac Wet and Dry Vacuum Cleaner - £124.96
Kärcher are best known for their outdoor products including pressure washers, which means this wet and dry vac should be more than up to the task. It's a multi-purpose device that is built to tackle tough jobs – the 20-litre storage tank is stainless steel and the 1600W motor means it is capable of unblocking sinks, yet it can still tackle humble home duties.
Buy it now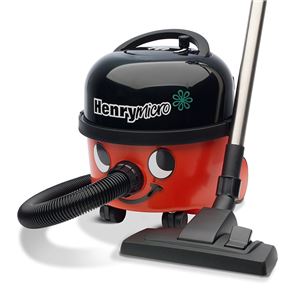 4
Numatic HVR200 Henry - £129.99
We make no apologies for including a Numatic Henry again; any vacuum cleaner that has 4.6 stars out of 5 from 2,389 customer reviews must be doing something very right. It's a no-frills, no-flash vacuum that offers very powerful suction, bulletproof internals and a smiling face on the outside. What more could you want?
Buy it now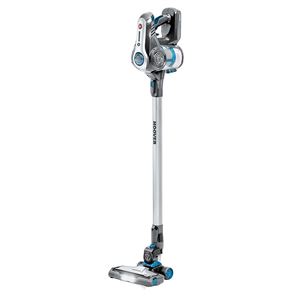 5
Hoover DS22PTG Discovery - £152.35
Priced modestly at £150 this Hoover Discovery model is just one in a range of cordless handhelds from the firm that can also operate with an extension for floor cleaning. This version in particular is designed to tackle pet hair, with a switchable rotating brush and a turbo mode for additional suction when required. A full 5-hour charge provides a generous 35 minutes of running time too.
Buy it now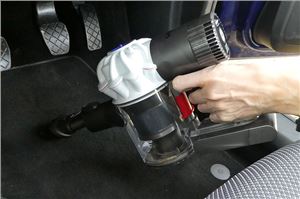 6
Dyson V6 TRIGGER - £158.99
Just about the cheapest way to get into the Dyson club, the V6 TRIGGER certainly isn't the black sheep of the family. You don't need the full 18 minutes of cleaning time to appreciate the high power and strong suction from the motor, and although the dust tank is relatively small it's quick and easy to empty.
Buy it now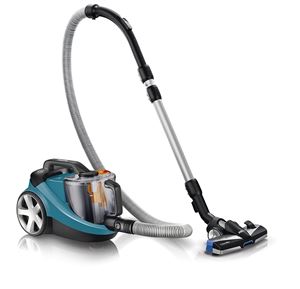 7
Philips Expert Bagless Cylinder Vacuum Cleaner - £165.00
This sound and sensible offering from Philips ticks many of the boxes you want to see from a vacuum at this price, offering bagless dirt collection, A-rated energy efficiency and a HEPA 13 filter. Better still, the filter is washable and built to last the life of the vacuum and there's a 'super turbo' brush designed to tackle pet hair too.
Buy it now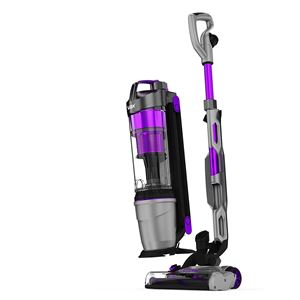 8
Vax Air Lift Steerable Pet Pro - £189.99
This Vax takes a slightly different approach, as it is a corded upright vacuum cleaner where you can lift out the powered centre section to use as a handheld. It has a steerable head when you're using it as an upright, and also included is a 'turbo tool' designed specifically to lift pet hair.
Buy it now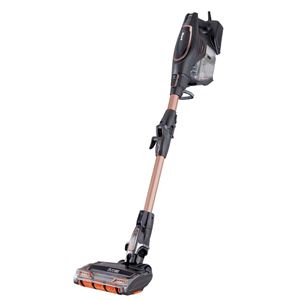 9
Shark HV390UK DuoClean - £195.00
Handily falling into our budget on account of a price cut at Amazon, the Shark covers a broad scope of duties thanks to its smart design. Although corded it is light enough to be used handheld and there's 10 metres of it too. Use the extension for floor work and there's a powered brush designed specifically for pet hair, yet it still folds down for compact storage too.
Buy it now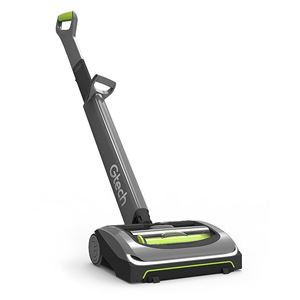 10
Gtech AirRam MK2 Cordless - £199.99
A slim and elegant machine that packs a serious punch, the Gtech AirRam squeezes in pretty much all the of desirable features you could want whilst sneaking under the £200 mark. You get 40 minutes of running time from a 4-hour charge, plus there's a powered brush to make debris pick-up even easier.
Buy it now