What is it?
The 622GW is the top-spec dash camera in Nextbase's range. The touch screen camera offers a wide range of impressive features, including GPS and WiFi (hence the GW in the name), and 4K resolution. For your £249 (or thereabouts), you'll get Alexa compatibility, Emergency Response, Bluetooth Intelligent Parking mode and more. But is it worth the price tag?
Overall, we like the dash cam. Features like the built-in polarizing filter, slow motion mode, image stabilization and Night Vision all add up to excellent footage quality, making it easy to pick out number plate and vehicle details. If you have the money, we'd go as far as to say it's the best dash camera you can buy - despite a couple of niggles that we'll get into further down.
What's it like?
First off, the 622GW looks excellent. It's reasonably big, sure, but it's not large enough to block your view of the road. The footage is stamped with the time, date and location thanks to GPS, too. That's all crucial information to an insurer if you're using the footage as evidence in a claim. It'll not only speed up the claim, but it'll make it far more likely that the driver in the wrong is found at fault, rather than settling on a 50/50 basis if it's just your word against the third party's.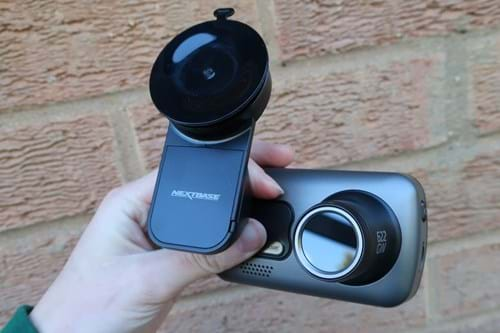 Resolution is a highly impressive, crystal clear 4k @ 30fps. But you can opt for lower-res footage: 1440 @ 60fps or 1080p HD @ 120fps. In short, these latter options with a higher rate of frames per second (fps) - like 1440p @ 60fps - will mean lower resolution but smoother video. The lower-res footage takes up less memory space as the files will be smaller, too.
There's a removable polarizing filter, which means you can rotate a ring on the front of the lens to produce glare-free footage, as well as the option to add a rear-facing camera - which films in 1080p @ 30fps. These modules are sold separately for about £49 and you can choose from whichever of the three suits you best. The Cabin View camera (likely used by taxi drivers who want to keep an eye on passengers) and Rear View cam look very similar and slot directly into the side of the 622GW, but the Rear View cam has a zoomed lens so it can film through the rear window. The footage from both cameras is kept on the one Micro SD card, making it a very useful dual dash cam.
A Rear Window camera is also available, which attaches to the rear window via a magnetic mount and adhesive fixture (so it doesn't fall off when you slam the boot door). Despite needing an irritatingly long wire trailing through the car (we clip ours into the headlining), we'd opt for this one because it films directly out of the rear window, rather than the cabin too.
Super Slow Motion is a useful feature that's exclusive to the Nextbase 622GW. It enables you to play footage at a slower speed (120 frames per second at 1080p) to see precisely what occurred before and during an incident, as well as details like number plates. The feature is available on the MyNextbase Connect app on your smartphone orMyNextbase Player on a computer.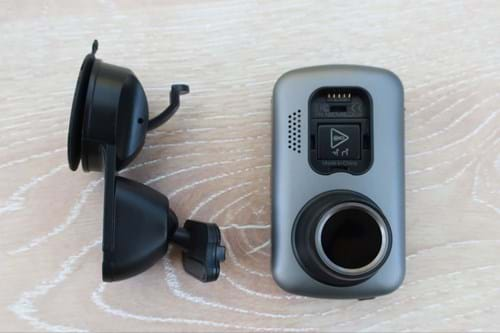 The mount connects straight into the front of the 622GW using a strong magnetic attachment, while the charging cable plugs directly into the camera or the mount. The dash camera mount comes with an adhesive 3M and a suction option for windscreen attachment.
The adhesive mount isn't at all easy to remove from your windscreen, so if you plan to change it into different vehicles frequently, opt for the suction mount. Removing the mount also lets you access the removable battery, which is great for prolonging the life of the unit.
On one side, there's a rubber cover over a port for attaching a rear camera, while the other side sees a power button and an SD card slot. At the bottom of the touchscreen and, there's a red button that you can tap to make sure important footage is saved. The 622GW sensor should do this automatically if you hit the brakes relatively hard, but the physical button gives some extra reassurance - as well as allowing you to save footage like near-misses, which may not require harsh braking, for example.
The premium dash cam gets a three-inch, colour touchscreen display that navigates through menus to set-up and adjust the camera. Drivers can use Amazon Alexa voice control, too - which needs linking to a smartphone (iOS or Android) via the MyNextbase Connect app.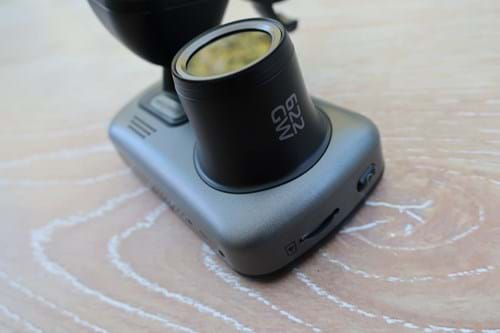 In theory, we could say - "Alexa, what's the weather today" or "Alexa, save that video". Unfortunately, we struggled to get the Alexa function working. When it did work, we found that the 622GW's microphone often didn't pick up what we were saying because of road noise. It's a real shame, especially considering many buyers are swayed particularly by this special feature. The feature also relies on your phone for the data connection to Amazon's servers, as well as a Bluetooth link from your phone to your car's audio.
Fortunately, What3Words is an excellent addition to the 622GW. The upgrade to the EmergencySOS feature on previous Nextbase dash cams allows drivers to easily tell emergency services where they are if they're involved in an accident or need help.
The geocode system means drivers can precisely pinpoint a location even if they don't know where they are or don't know the postcode. The GPS alternative means drivers can be found easily even in remote locations. But you'll still need to make the phone call for help. For more serious incidents, there's also EmergencySOS, which works even in those areas where phone signal and internet connectivity are a problem. 
You'll get a three-month free trial for EmergencySOS. After that, you'll need to pay for a subscription to the service.
Annoyingly, the Wi-Fi connection between the dash cam and the Nextbase app on my phone sometimes fails, but we did get some footage transferred after a few attempts. It's simpler to plug the camera into a laptop or PC to access the footage, and playback is far slicker this way. But it feels like a cumbersome routine considering the smartphone age we live in.
On the plus side, the low-light and extreme weather recording modes are great for capturing crisp footage in low light, heavy rain, fog etc. New image stabilisation tech also works well to smooth out footage on bumpy, potholed roads. However, the footage quality means files are large, so Nextbase suggests investing in a 128GB U3 SD card, which isn't supplied. 
Intelligent Parking Mode will automatically record footage if the G Sensor is activated, which is very useful if you're concerned that your car is going to be bumped by your neighbours. The 622GW can use its internal battery to detect any knock to your car for more than a week, according to Nextbase, so you don't need to drain the car's battery or hardwire the dash camera to use this function.
If you do plan to hardwire your dash cam, it's best to check this isn't classed as a modification by your warranty provider or insurer first because they can use this as a reason to not honour your warranty if - for example - your car's battery starts to fail.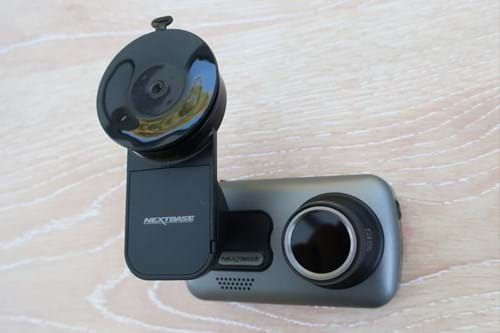 Should I buy one?
If you're looking for a dash cam with all the bells and whistles - the Nextbase 622GW is indefinitely it. Put simply, it has far more features than any rival and genuinely fantastic, Go-Pro level footage quality to boot. With the addition of rear dash cam modules, it's a hard piece of kit to beat.
In addition, Nextbase offers a 12-month UK warranty and a dedicated support service in case anything does go wrong.
That said, if you just want a dash camera to simply record without all the extras - there are plenty of cheaper dash cams in the Nextbase range - though the non-GW models are much more stripped back than the 322GW onwards.
Is it excellent? Yes. Is it expensive? Yes, though most new tech is at first.