What is it?
The MiVue 792 is the top model in Mio's range and for your £150 outlay you get a unit that films at full HD 1080p @ 60fps. There are also a few technical elements that bump up the price and Mio even says that the 792 will be able to offer several of the safety features found on modern, well-equipped cars.
It will warn you if you are showing signs of being too tired, if you are drifting out of your lane and if you are in danger of crashing into the car in front. It does this by combining the camera image with the internal GPS system.
There is also an app for your smartphone that allows you to download your videos and photos without the use of a cable.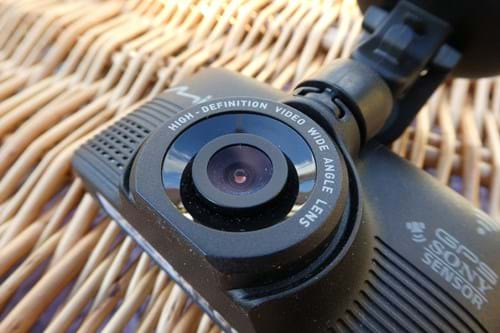 What is it like?
Getting the Mio going straight out of the box really is simple, even more so than some other similar dash cameras. While it requires a micro SD card that isn't supplied, it is less fussy than other cameras, as it doesn't require you to provide it with a brand-new card or format an existing one – it happily took a card with existing files and didn't wipe over them with more than an hour's recording.
Beyond that, it is a simple case of plugging in, sticking the suction cup onto the windscreen and setting off. The top located charging socket is conveniently positioned for running the cable around the screen.
Should you come across any major incidents, the in-built GPS system should automatically protect your footage. If you want to make sure, then there is the standard 'Event button' that makes sure your recording doesn't get wiped over before you get a chance to download it.
This is bright red and set to the right of the screen, but is small and set flush with the surround, making it hard to press in a hurry should you need to.
Other than syncing the videos via a smartphone app, the only other way to get the files off the MiVue 792 is to take the card out and pop it into a card reader. The box only comes with a 12V plug for charging the camera in a car, but there is no USB cable.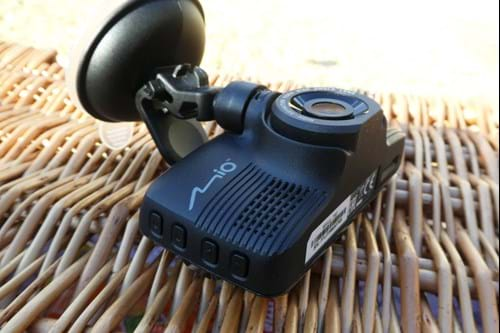 The internal battery is strong enough to power the camera for a few minutes, but the lack of USB connection means you need to have built up enough power in the car to power it up, so you'll be doing your scrolling through of your settings while sat in the driver's seat.
Once you have got the files off, they are good quality and the lens covers a wide angle, although at 140 degrees it is not as wide as other range topping rivals.
Number plates are not as sharp as they are on models such as the more expensive Nextbase 612GW, and there is a small element of distortion at the edges of the image, but never enough to ruin the overall picture.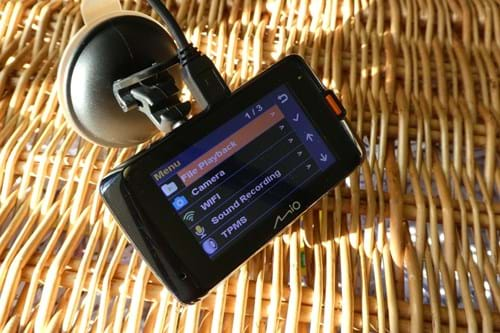 Should I buy one?
The Mio is a very good camera in many ways, but a couple of irritating niggles prevent it from being excellent. The ease of setup is impressive, but the lack of USB connection and fiddly event button are both annoyances for those that want true ease of use.