What is it?
Extracting video footage or pictures from a dash cam can sometimes be a fiddly affair. You might need to shut the camera down, eject its memory card, fit it into an adaptor, plug it into your computer and then manually drag the files off the card.
If you're not near a computer, or you've captured something you want to share quickly, this can be a bit of a stumbling block. Fortunately, electronics specialists Vava has released a sensibly priced, feature-packed dash cam that's designed to tackle just that kind of situation.
The simply titled 'Vava Dash Cam' makes use of a bespoke app which, when you connect your phone to the camera, primarily allows you to quickly preview, download and share captured footage.
It isn't the sole trick of this camera, which costs £89.99, though. Despite the comparatively low price tag, the Vava is a 1080p, 60fps HD dash cam with GPS and a g-sensor for automatic footage capture when mobile or parked.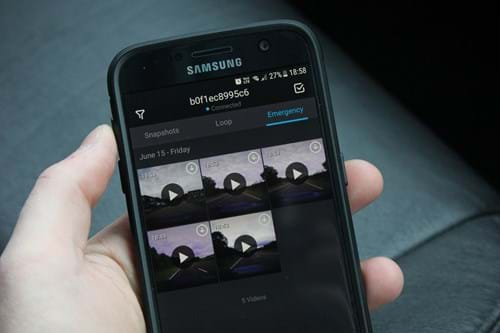 What's it like?
Vava, credit where it's due, has its presentation down to a T – as the dash camera is packaged in an upmarket-looking box that would suit far more expensive hardware. Included is the dash cam itself, the suction mount, a long USB cable for charging and file transfer, a quick-start guide and a fitting kit – which includes adhesive cable mounts, should you wish to permanently install the camera in your car.
What's also neat is that the Vava includes a twin-port USB car charger, which slots into your car's 12V socket, and a 'Snapshot' button. This Bluetooth-enabled button can be positioned within easy reach and allows you to manually capture a picture or short video clip when necessary.
The unit itself is a subtle and relatively compact puck-sized affair, which fixes to its adjustable mount with a magnet – making it quick and easy to install or remove from your car. Similarly, the mount is a conventional lever-operated sucker set-up, so you only have to press it to the glass and flip the lever to secure it.
Unlike other dash cams, the Vava has no obvious controls and no integrated screen. There's only a USB connector on top and a pair of small status lights on the back, so – if left to its own devices – the dash cam will simply power on and start capturing footage with the default settings.
To make any changes, and to get the most out of this dash cam, you're going to have to install the 'Vava Dash' app. It allows you to change the camera's settings, access a live preview to check the viewing angle, look at your travel logs and routes, watch captured footage or download pictures and video to your phone. This means, if so inclined, you can quickly share clips or snapshots when required.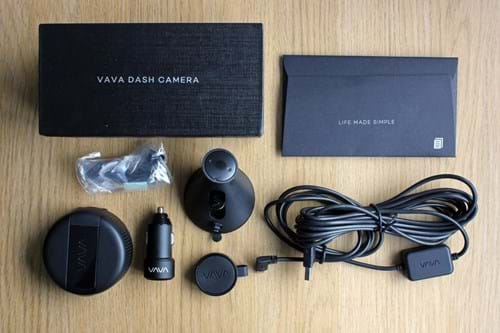 It's a little unintuitive but, once you've worked through the menus a few times, it doesn't take long to get to grips with it. Pairing your phone to it, using the Wi-Fi connection, can take a moment – but as you're only likely to be using it intermittently, it's not a huge issue.
Once you've otherwise got to grips with the process of connecting to the camera and using the app, the dash cam itself doesn't disappoint. Video footage produced is suitably sharp and smooth, meaning number plates and signs are easy to read. The video can sometimes be darker than you expect, though, but not to the extent that it's hard to see what's going on.
Footage shot at night is also of a decent quality, while the still shots captured when you press the Snapshot button are serviceable. The button itself is quite a useful feature, allowing you to manually capture things – either with a single photograph or a short video clip – that are of interest.
One of the few downsides is that the Vava, like some rivals, doesn't come with a memory card. These aren't expensive, though, and a suitable 32GB Class 10 MicroSD card will set you back around £10.
Should I buy one?
Buyers happy fiddling around with Wi-Fi connections and apps, and keen to have the ability to share footage quickly, will appreciate the Vava's features, quality and ease of use.
If none of that is of interest, or you just want something more straightforward, you'd be best advised to look elsewhere. You could, for example, opt for the Z-Edge Z3 Plus instead. It doesn't have GPS support, admittedly, but the £100 dash cam has an inbuilt screen, includes a 32GB memory card and captures higher-quality 1440p footage.