Top 10: Sat nav apps
A standalone sat nav is not without its merits but, these days they're increasingly being left in the dust by mobile apps. Consequently, if you've got a GPS-equipped phone, using an app can be one of the quickest and most effective ways to get reliable, accurate route guidance. Many of the apps are also free – so you've no reason not to try them out. Here are ten of the best sat nav apps on the market, for both Android and iOS phones. Just remember, though, not to fiddle with them while you're driving...
Related Articles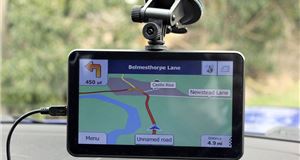 Sat navs
If you're looking at buying a sat nav it's easy to get baffled by the myriad options available. So, we've...