Top 10: Useful car accessories for dog owners
When picking a car there are lots of practical considerations – but dog-friendliness might not cross your mind. Thankfully, if your car hasn't turned out to be the best companion for canines, there are lots of products on sale to help make your life easier - and Fido's, too. heycar has a list of the best cars for dog owners.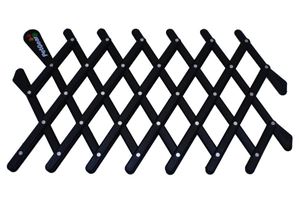 6
PetGear window guard – around £5
One of the most entertaining things to see on a big long journey is a dog sticking his head out of a car window – but it's not really safe. And if you need to leave the dog in the car (not in hot weather, obviously) then you'll want to leave the window open a touch without the dog trying to squeeze out.
A simple, cheap window guard is the solution. This will let in plenty of ventilation while keeping a curious pooch from sticking his head out of the window at an inopportune moment. There are various options on offer, none of which is particularly expensive.
Buy it now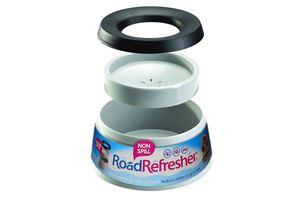 7
Road Refresher water bowl – around £12
A dog is supposed to have drinking water at all times – but that isn't really possible on a long car journey, since a bowl of water will quickly empty itself when you reach a bend. This bowl, however, claims to be the solution. It has a floating plate in it that allows enough water through for the dog to drink, but that won't allow splashes.
That means when braking, accelerating or cornering there should be little to no spillage – better for your car and your dog. There is the risk your dog will kick it over entirely, of course, but usefully there is a bracket available to mount the bowl in a permanent spot.
Buy it now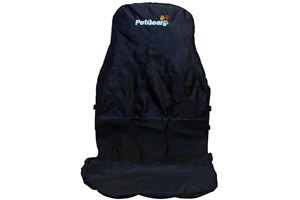 8
Pet Gear front seat cover – around £20
Some dogs are much happier in the front of the car near their human – particularly smaller dogs. Obviously this poses the same problems as with dogs who travel in the rear seats or in the boot – things will get dirty and there is the potential for problems in an accident or when the dog is alarmed by something.
Luckily there is are seat protectors designed for front seats as well as rear seats – including this heavy duty cover that protects everything, even the head rest. It repels water and gives access to the seatbelt buckle, meaning it can be used in conjunction with a dog harness.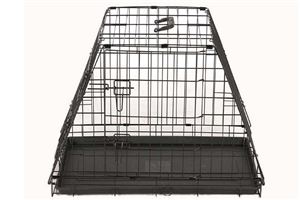 9
Sloping dog cage – around £40
Some dogs like the freedom to run around the boot, others like to sit in a nice, compact, safe cage. This sloping cage has been designed specifically for use in a car, with the sloping sides giving more space for the dog to lie down without the hatchback door or rear seats getting in the way.
It folds down if you need more space in the boot, plus it is light and easy to remove. There are various sizes available online, but it's probably worth visiting a pet shop and trying a few different cages out to see which suits your dog and your particular car best. Ideal if you are taking your dog to kennels.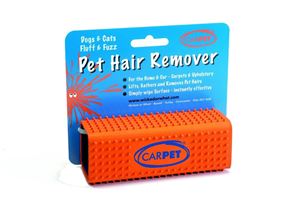 10
CarPET hair remover – around £5
You can be the most cautious dog-loving car owner in the world, with the very best seat covers and in car protection, but you'll still almost certainly end up with dog hair on your seats. Even a good quality vacuum cleaner can struggle with lifting it up from fabric seats, but this tool will help.
It is designed to be brushed gently over surfaces that are covered with hair. It will collect much of the hair and will loosen up the rest so it can be more easily vacuumed up. The only thing left to do after that is find something to get rid of doggy smell – an air conditioning specialist should be able to tackle that job.
Buy it now