Top 10: Products to improve van security
Having your van broken into or stolen can be a nightmare. Not only does it lead to the stress of dealing with insurers and police, but can mean days - or even weeks - of lost work as you go through the hassle of replacing tools and equipment. Thankfully there are lots of useful products on sale to improve your security.
We've picked 10 products to protect your van and its contents, whether they're kept on the inside or the outside.
Click through our gallery below to see our top 10 picks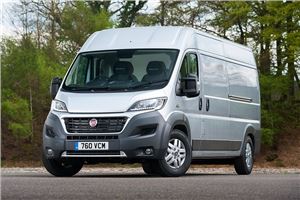 6
Window security film – £varies
It's all too easy to leave a laptop, phone or power tools on display in the cab of a van – and it's an open invitation to thieves to smash the window with a hammer a brick. A security film prevents that from happening. Depending on the type of film it will deflect attacks entirely or encase splintered glass between the two film layers.
In the latter case the thief may still be able to access the car, but it will prove very difficult and time consuming. The other additional benefit of security film is improved safety in the event of an accident, preventing flying glass inside the cabin. Price depends on the type of film and the size of vehicle. Most window tinting companies offer security films.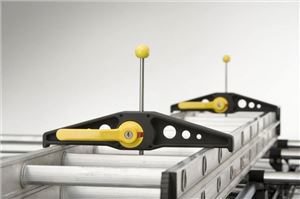 7
Rhino SafeClamp ladder protection – around £50
Many van owners will need to carry ladders on a roof rack – but a ladder is a valuable and vulnerable thing. Fortunately well-known van equipment manufacturer Rhino makes a lockable clamping system to keep roof-mounted ladders safe and secure, since a key is required to remove the clamps.
The SafeClamp system is far easier to use alongside one of the Rhino ladder racking systems, which make it possible to load and unload ladders even from high-roofed vans without twisting or stretching. In fact they're designed to be so light and easy to operate that no real strength is required at all.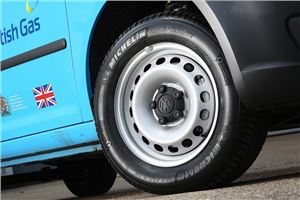 8
SpareLock – around £50
When was the last time you checked your spare wheel? Chances are you won't bother looking for it unless you get a flat tyre – and you might find it has been taken. Many van spares are easily unscrewed from the outside, making them easy targets for thieves.
The SpareLock makes unscrewing from the outside of the vehicle impossible – instead the driver can only access the fastener from inside the load area of the van. It's not a particularly expensive piece of equipment at £50 – less than the cost of a new wheel and tyre.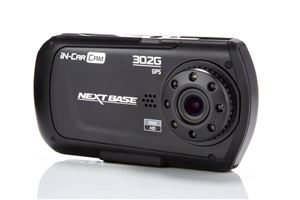 9
Nextbase 302G Deluxe - £100
A dash camera, on the face of it, is more likely to attract thieves than to deter them – but they can be useful for catching criminals. Many dash cameras have a parking mode, with a motion sensor that will pick up people or objects moving nearby. That means it'll detect vandals, accidents and criminals who want to take items from inside the van.
You will, of course, need to keep the dash camera mounted out of sight. Obviously a dash camera is useful when driving, too – recording accidents and proving blame to insurers. Nextbase makes good quality cameras that record clear footage, with a range of different models to suit most budgets.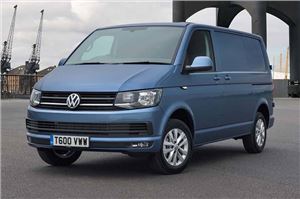 10
Insurance – £varies
Last of all – and most important – is insurance. It's definitely worth spending money on some additional van security equipment, but making sure your van and all of its contents are properly insured will make life that much easier if your van is targeted.
It's easy to forget about all the tools and equipment in a van when paying for insurance, but making an effort to ensure everything is properly valued and covered is essential. Don't just go for the cheapest cover – sometimes paying a little more is better value when you factor in additional extras.